A case for the Greek goddess…
Anyone who watched this show on the 26th of January, in Paris,  left dreaming of Olympus, the wistfulness heightened by the fact that the new straight silhouette looked so easy to wear: long, languorous and demure, and worn with flat sandals, it transmitted such stark, stunning purity that it made almost every other show on the couture schedule look excessively laboured.
See every look here: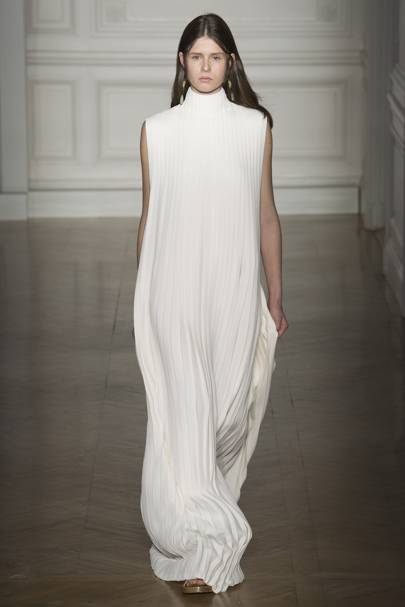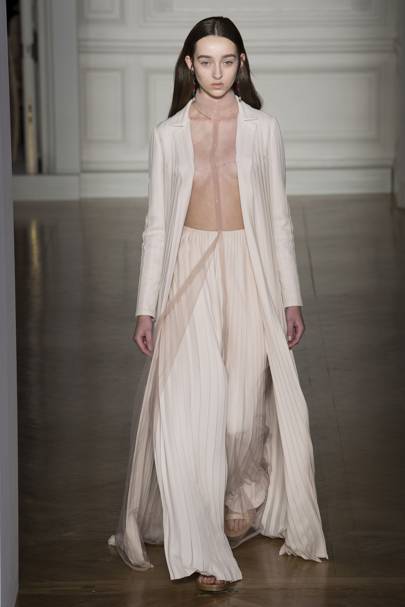 Naturally, such purity belied the superhuman efforts of the Roman atelier, whose quivering rouches of fabric were an intricate blend of jersey and silk, plaiting and pleating, exquisite hand-beading shrouded in gossamer.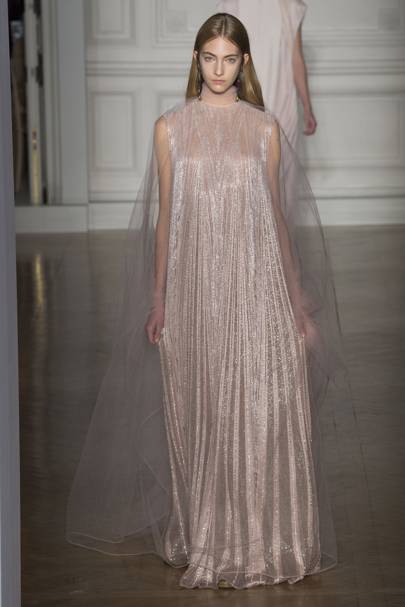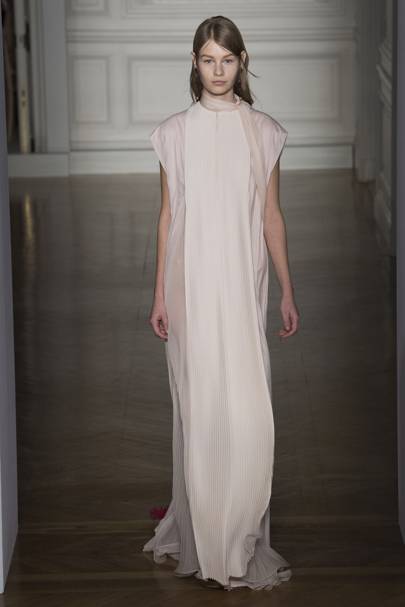 The colour palette drew on the mystic pastels of the French symbolist painter Odilon Redon: pistachio green, ballet slipper pink, pale daffodil and clotted cream. Pierpaolo Piccioli, however, in his first solo couture outing, knows some women want high-octave.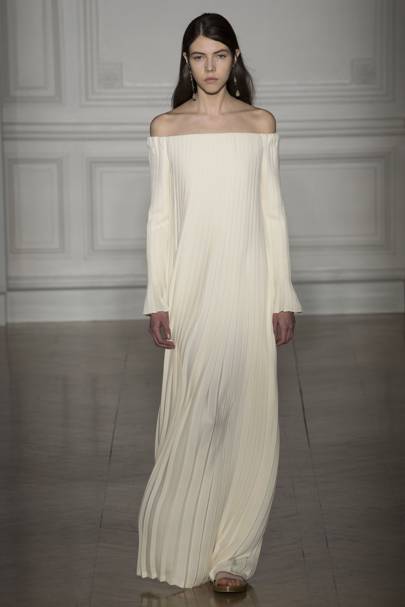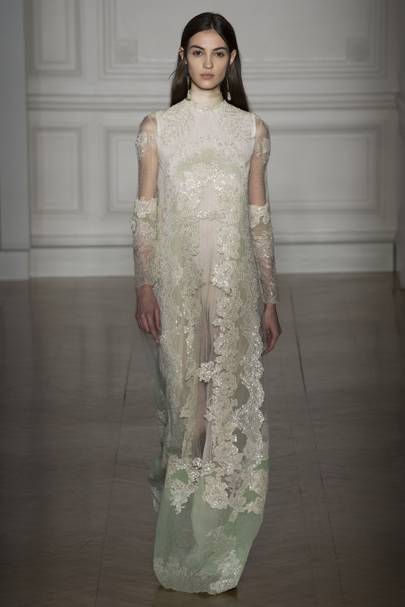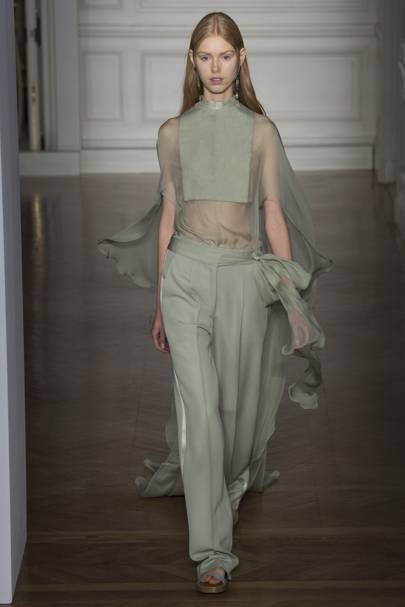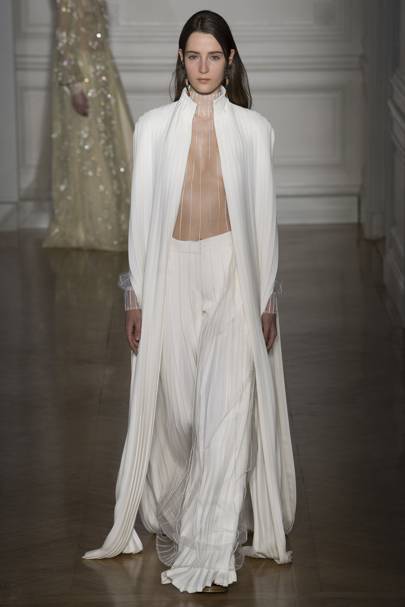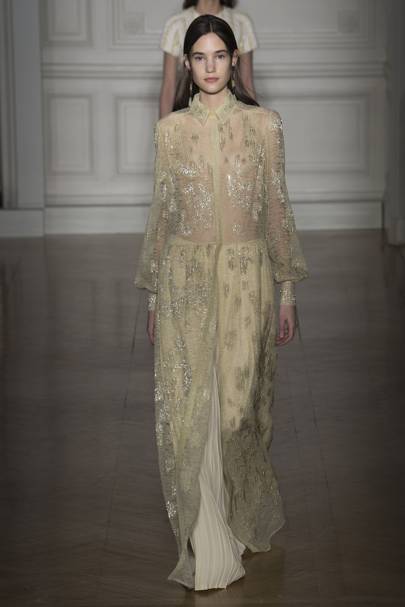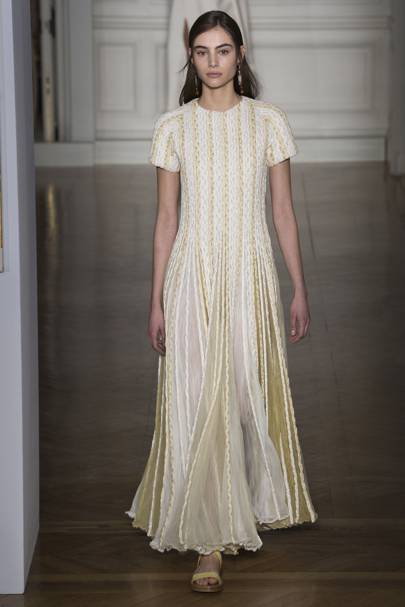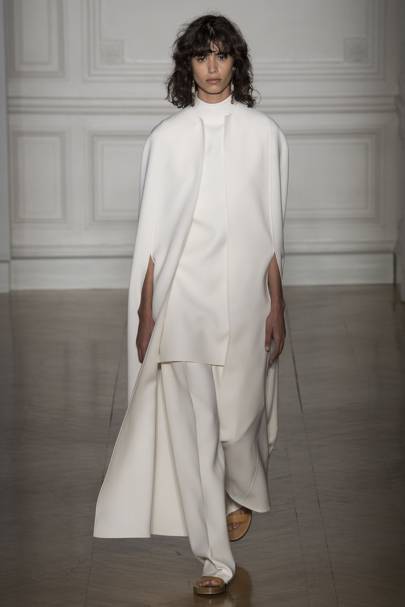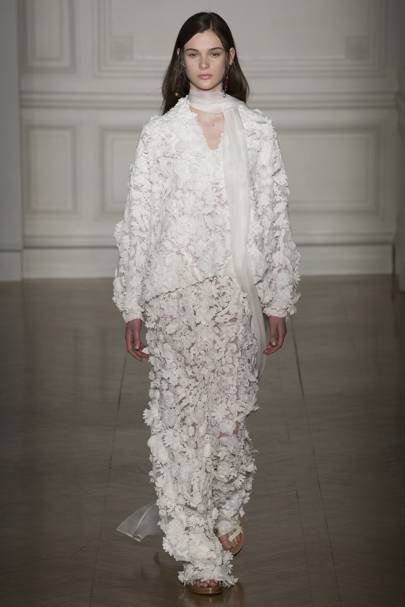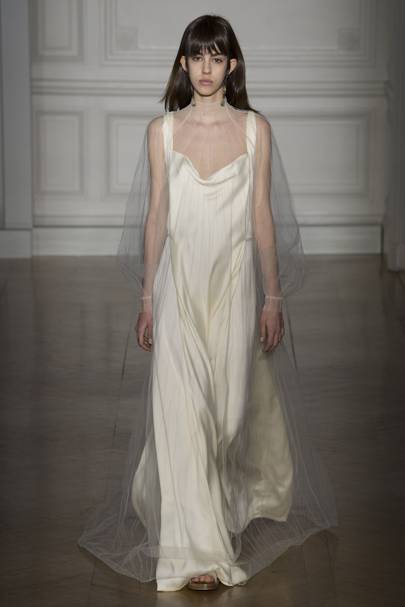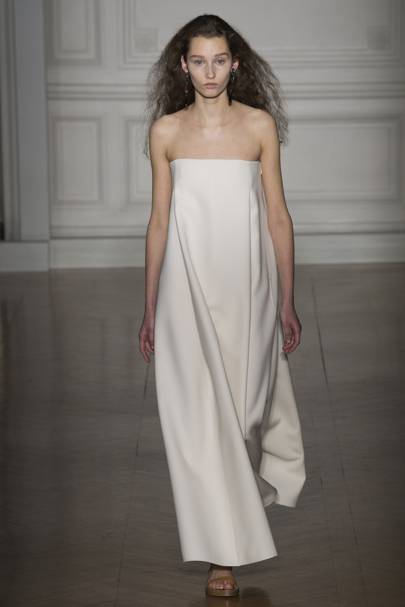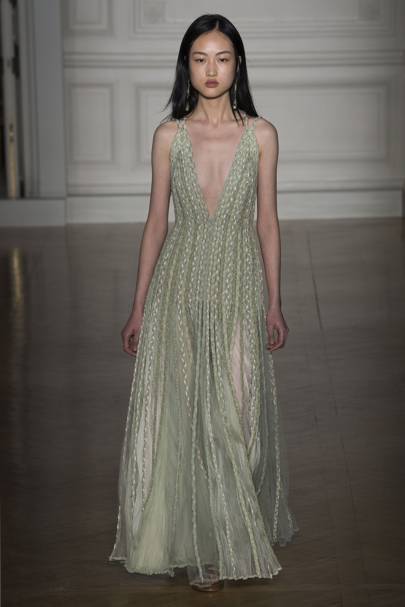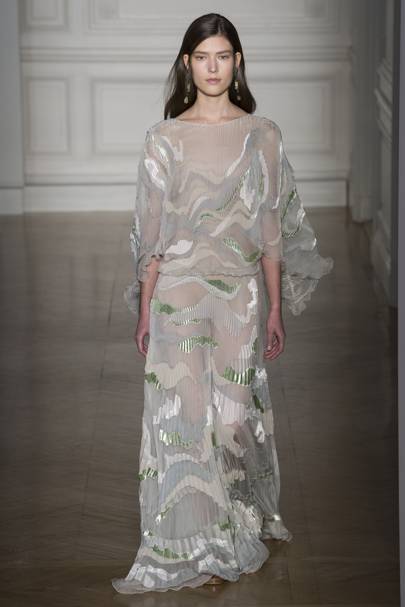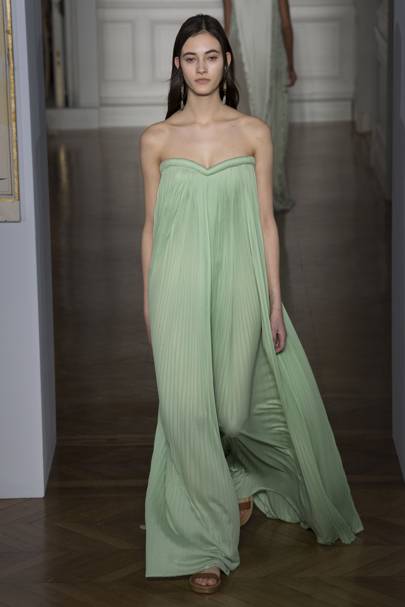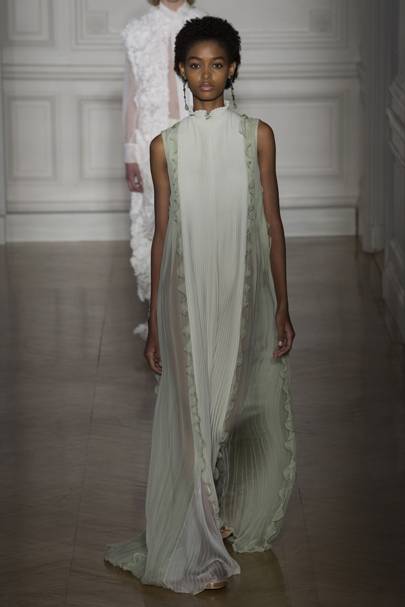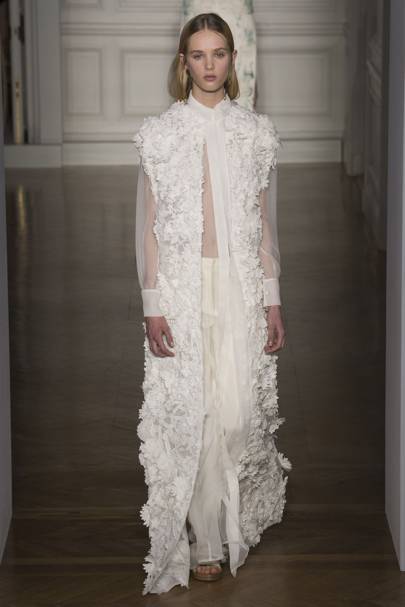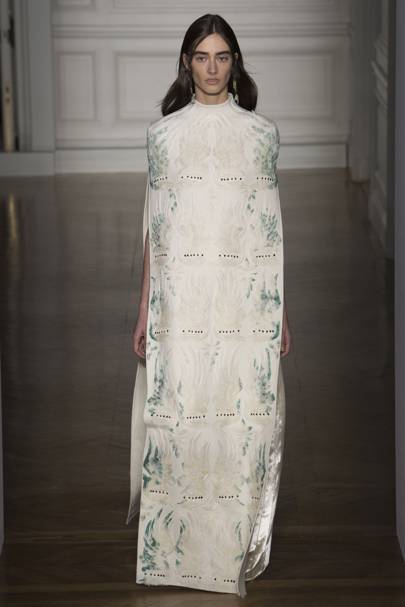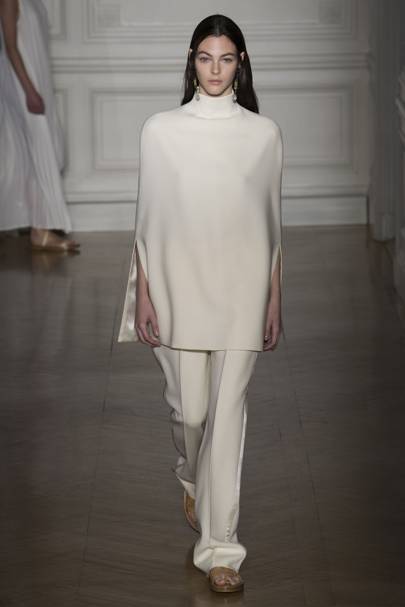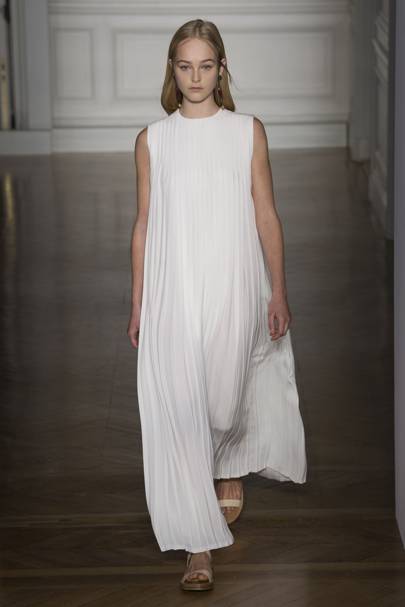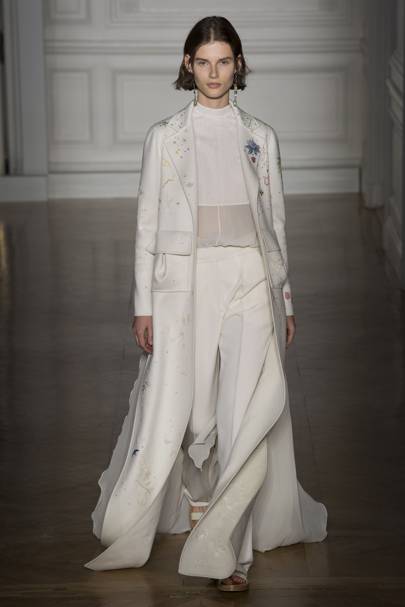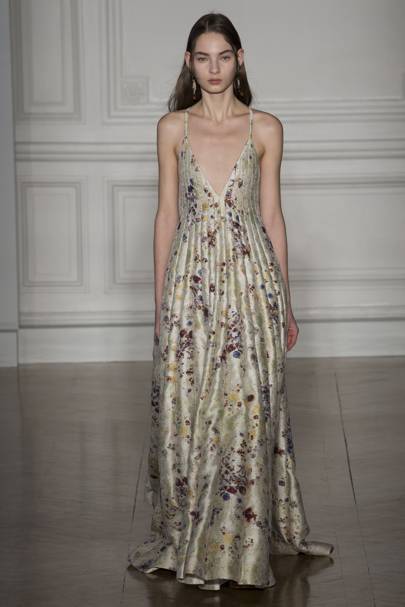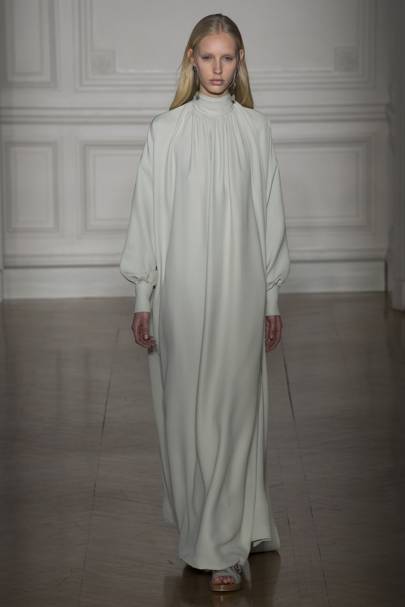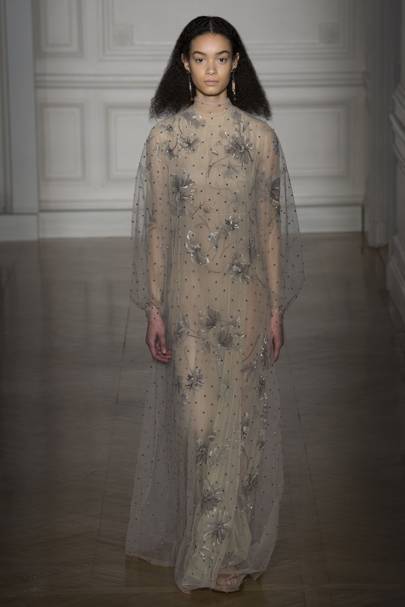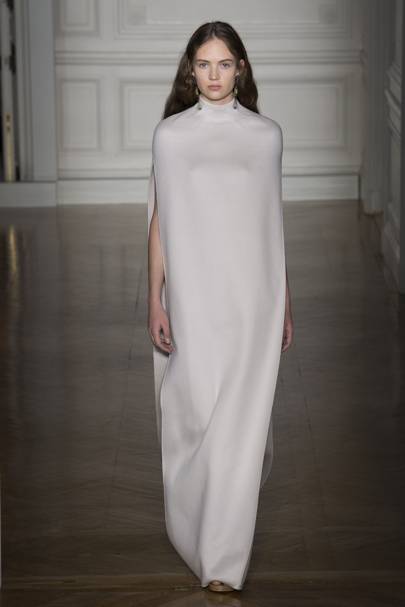 And so there was a metallic Barbara Cartland pink pleated number, another constructed of a series of shell-pink folds of delicate chiffon, another in deep crimson, gathered high and dramatic at the throat and left to trail suggestively. All championed a sort of nobility via covering up, the very opposite of the slashed, sexy gowns that some Oscar hopefuls may well end up wearing on 26 February.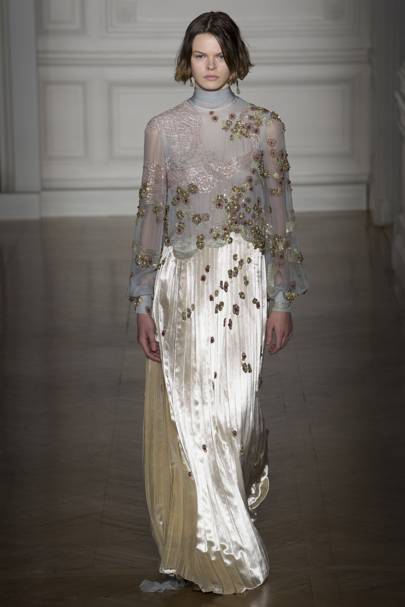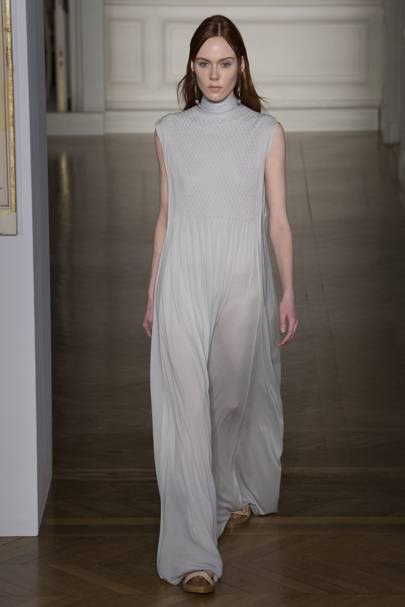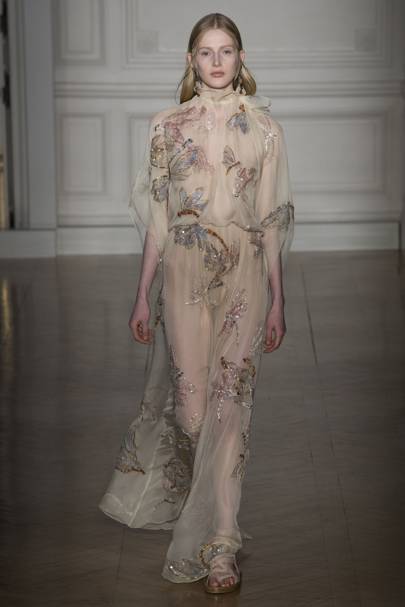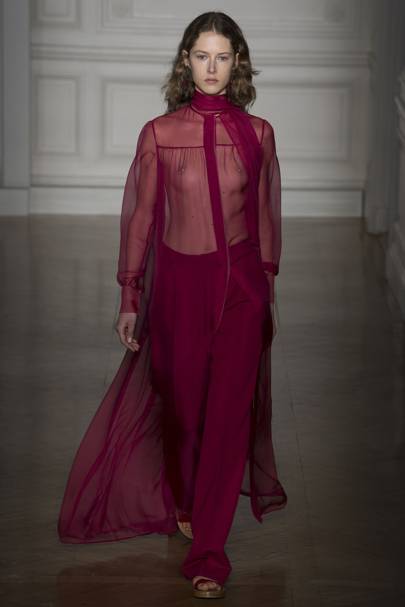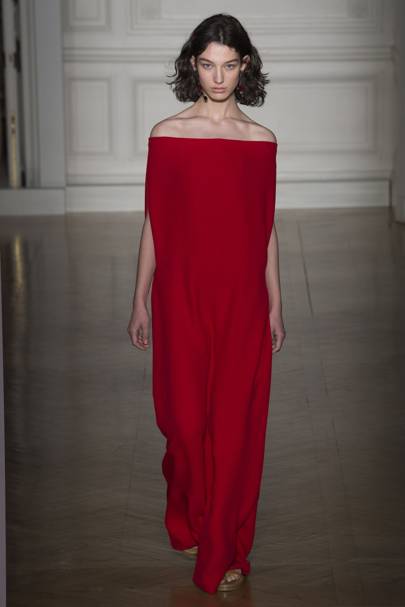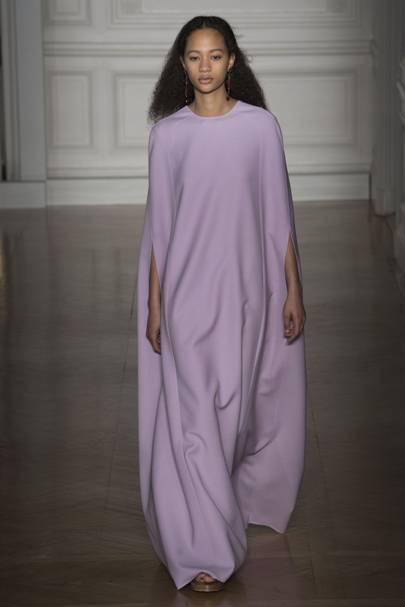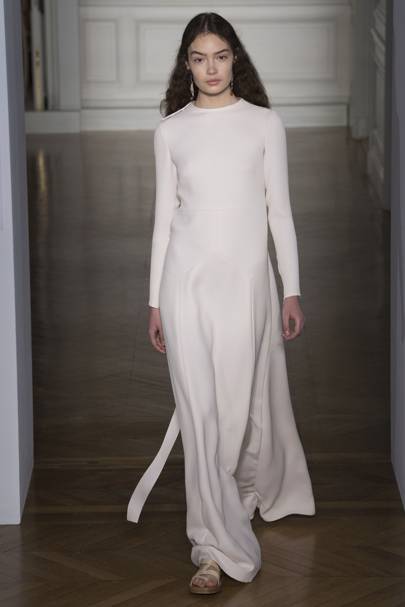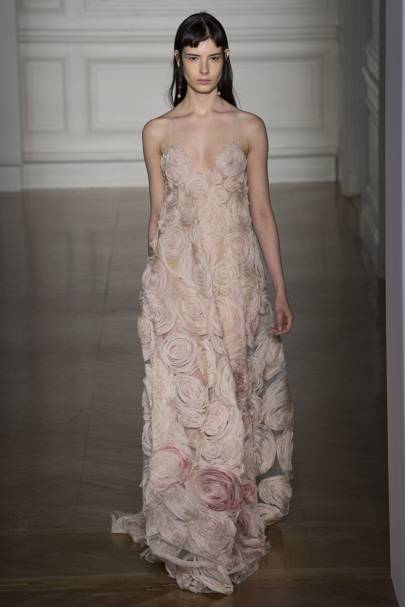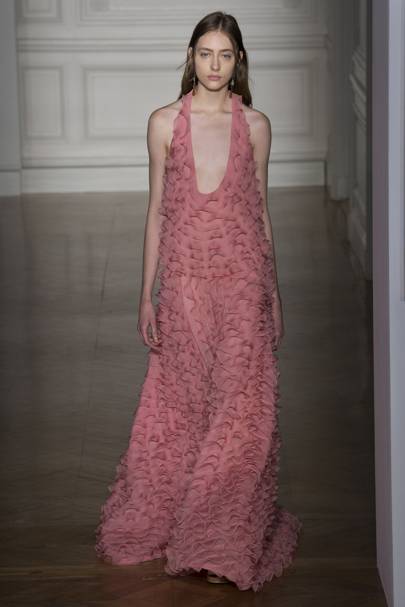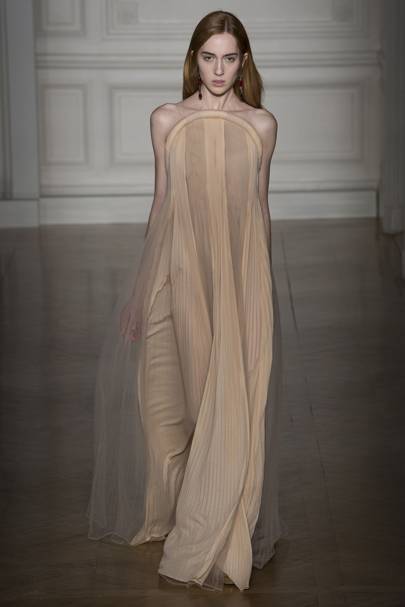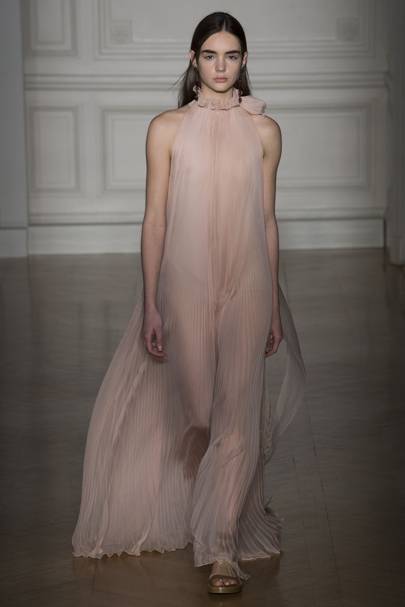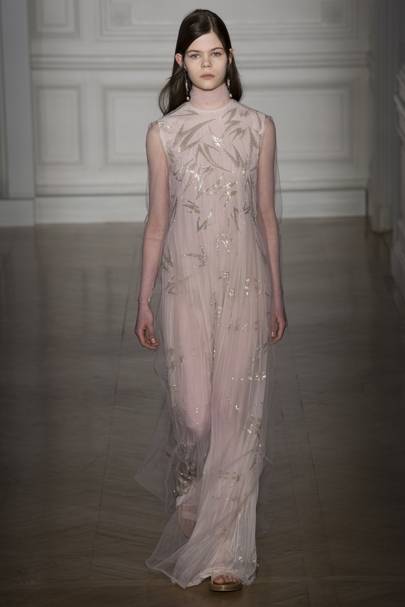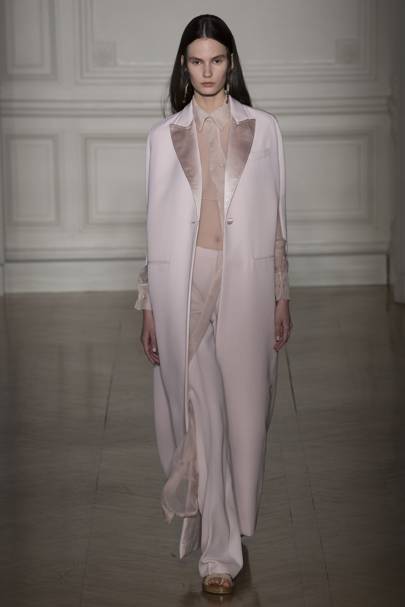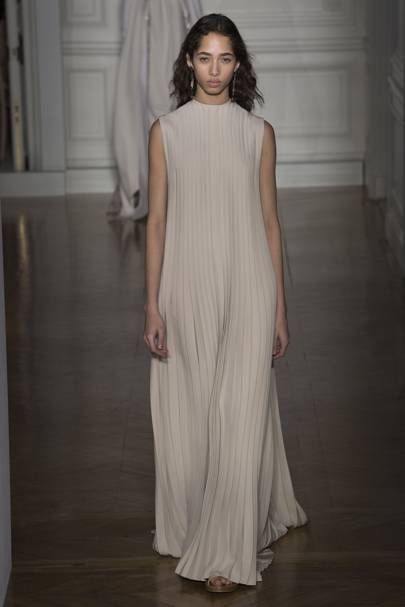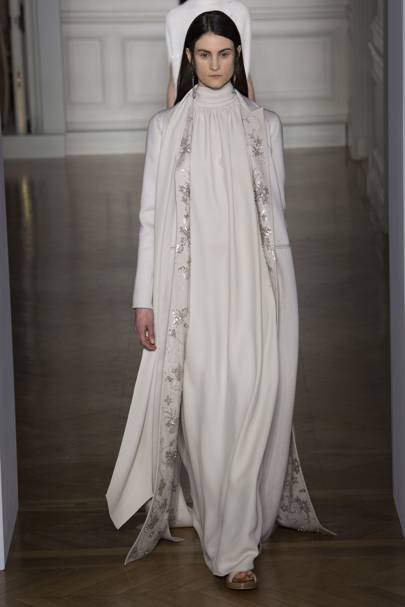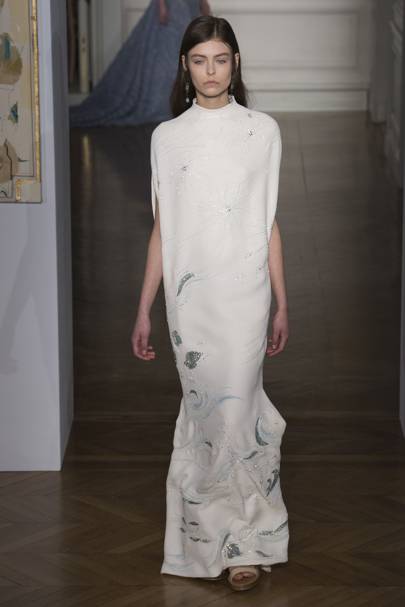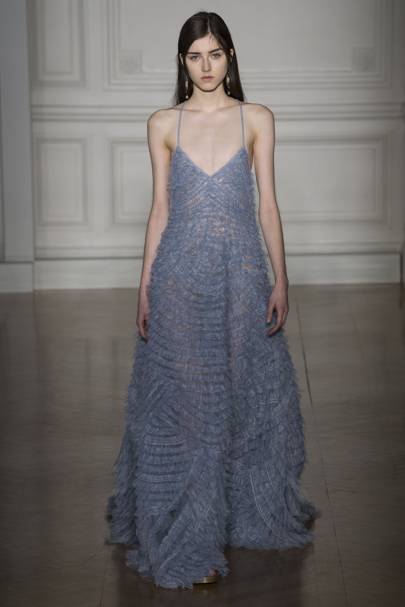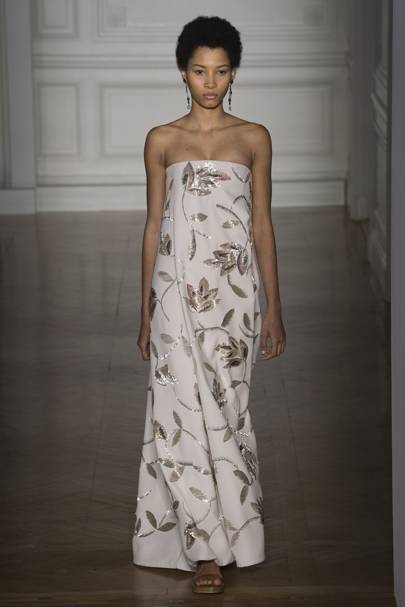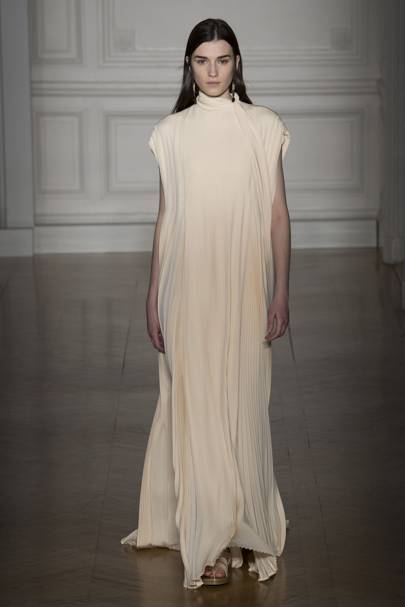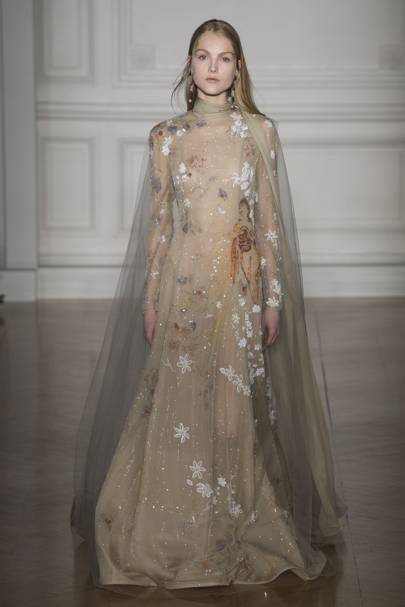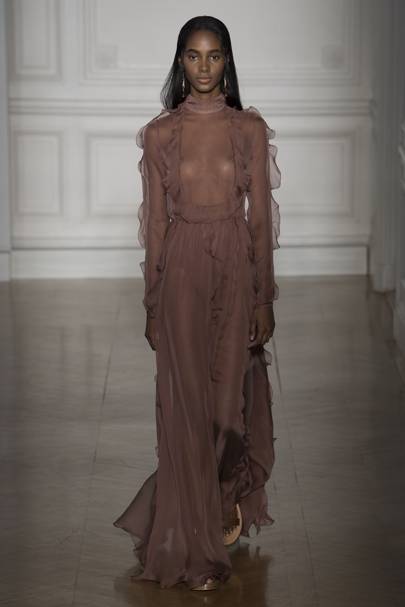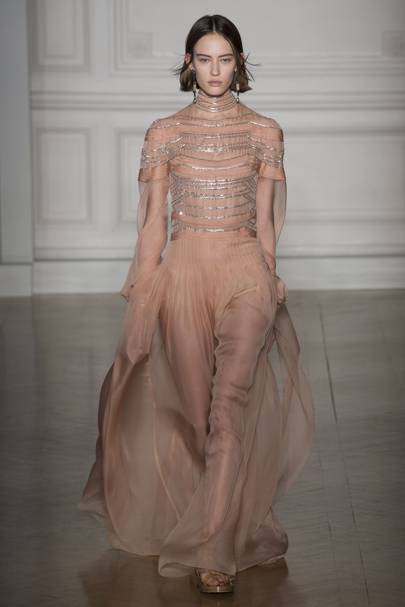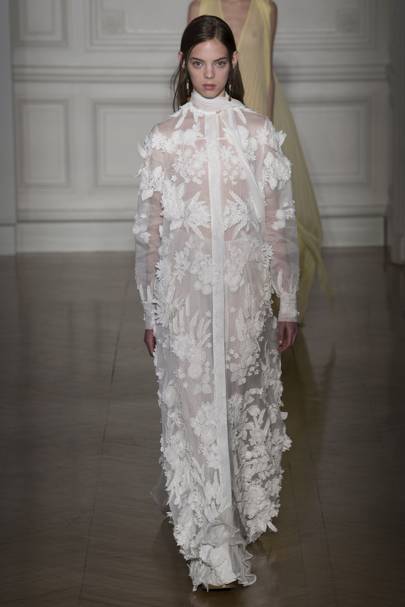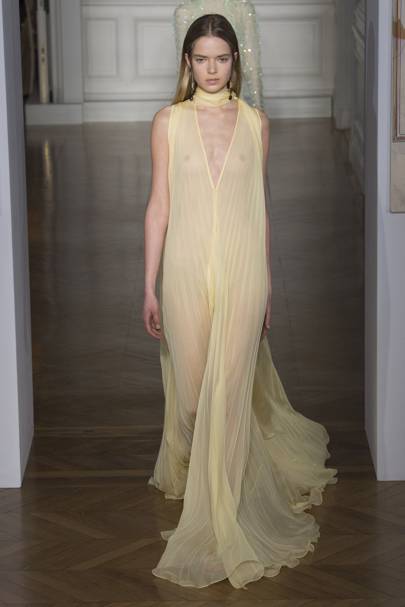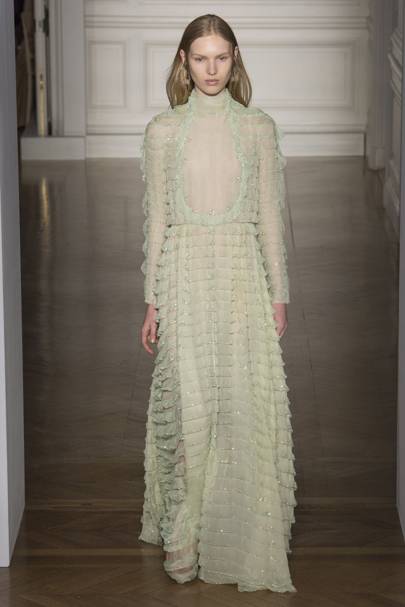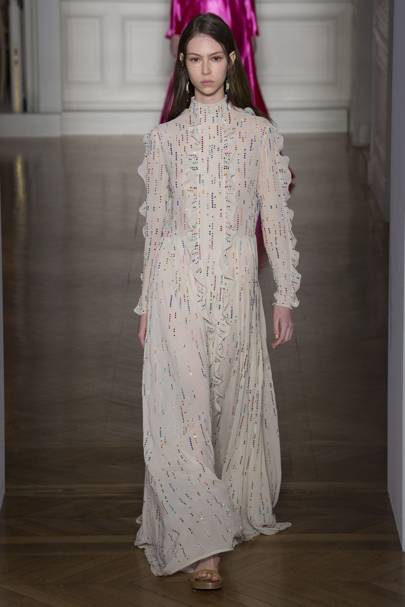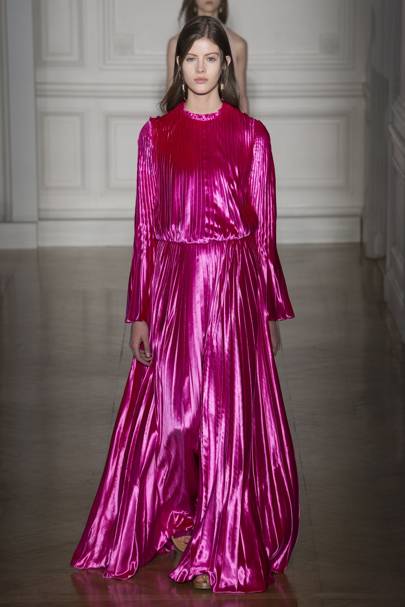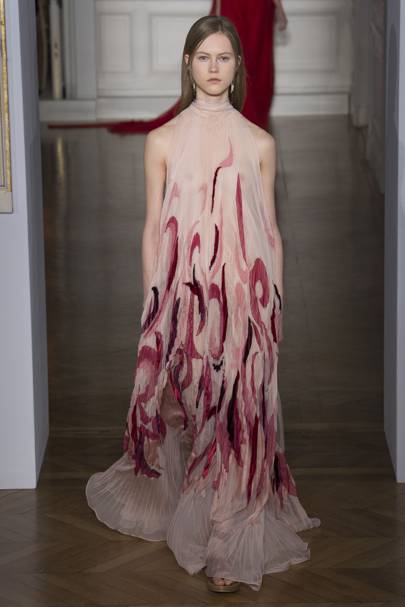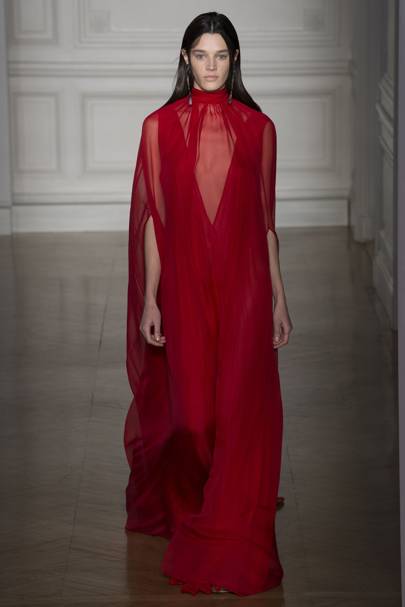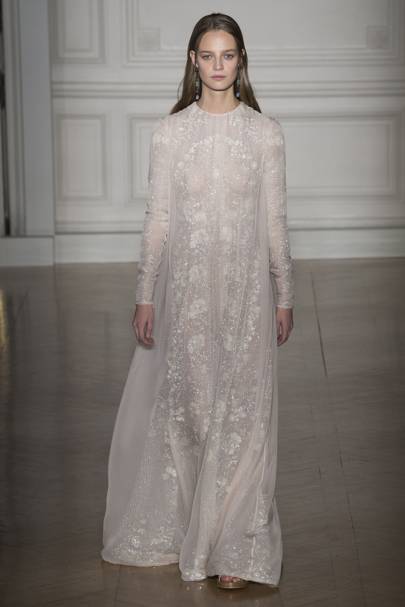 …Dreaming big demands the material equivalent.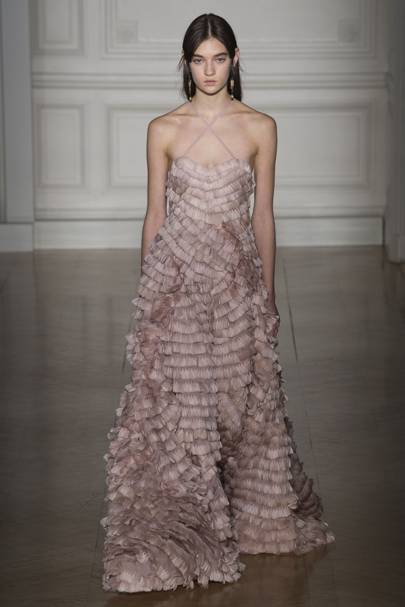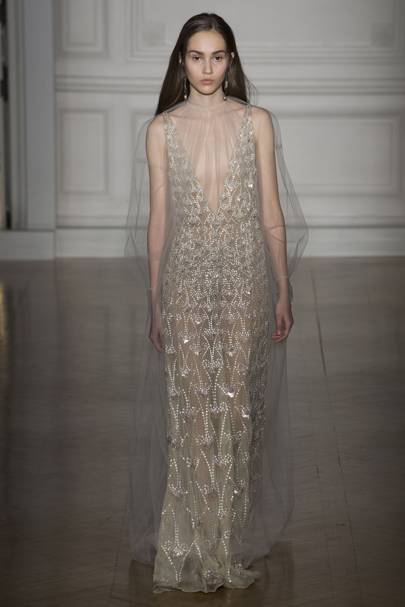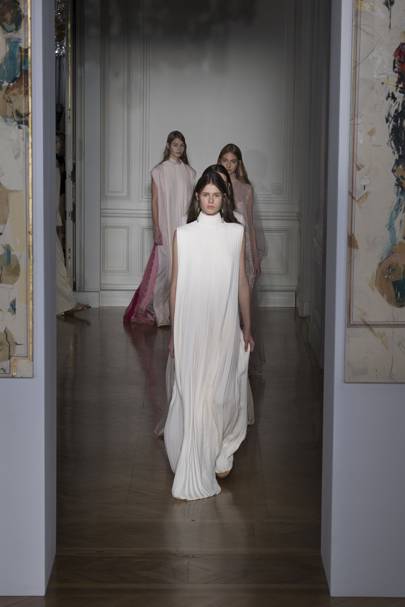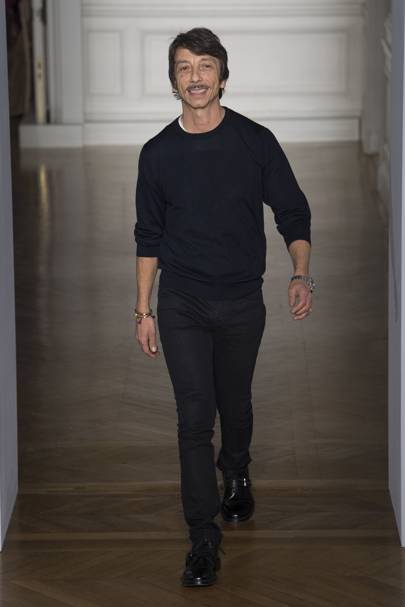 An amazing Collection by  Pierpaolo Piccioli for Valentino.
Source : British Vogue 
Big Thanks !