One of the most anticipated fashion shows of the Milan Fashion Week took place last Friday , 22 September 2017  at the  Triennale di Milano . Inside that elegant place,  Donatella Versace succeded to revive the glitter and the glory of  Gianni Versace ,  her beloved brother through a fabulous show, where familiar idolized figures such as Cindy Crawford, Claudia Schiffer, Naomi Cambell, Carla Bruni, and Helena Christensen were there,  to pay  tribute to the legendary man of the international fashion Kingdom.
The supermodels didn't hesitate to accept Donatella's invitation to celebrate the life and work of Gianni Versace she said, in a show that marked the twentieth anniversary of his tragic death. "I finally found the courage to really go to the archives and pay tribute to Gianni," Donatella explained in a small gathering before the show, noting that "it took a bit of pain" to get to a place where she was comfortable dealing with his legacy.
See the magic collection here: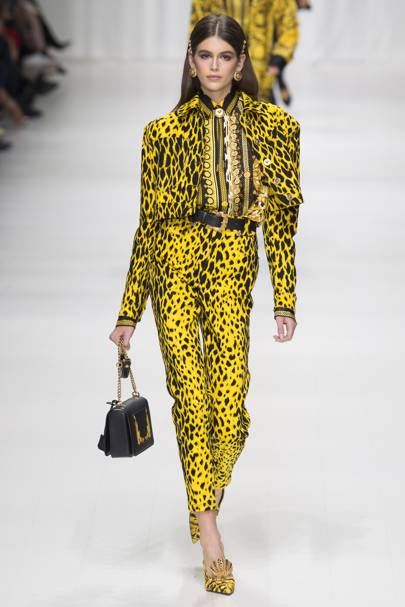 "In one show you can't really touch on everything Gianni did." But she did her utmost, in twelve segments presented by current top models clad in outfits covered in her brother's original prints. "Gianni was joy, he was happiness, full of life; and these prints were a big part of his personality," Donatella said.
The prints drew on collections from 1991 to 1995, but it was the monumental spirit of the really early 1990s that filled the air of this tribute show: a time of unchartered territories, when Gianni was pulling up the roots of bourgeois "good taste" and shifting the paradigms with what Donatella called "take-it-or-leave-it, jaw-dropping, in-your-face sassiness."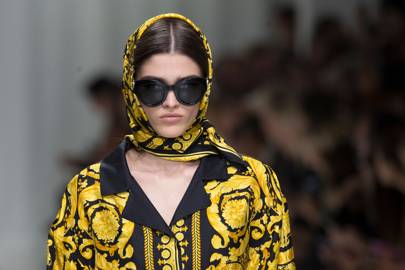 It was a time when supermodels were forged, when mannequins became more than just that, and influential people from the arts and beyond came together – Gianni, Elton John, George Michael, Madonna, Princess Diana.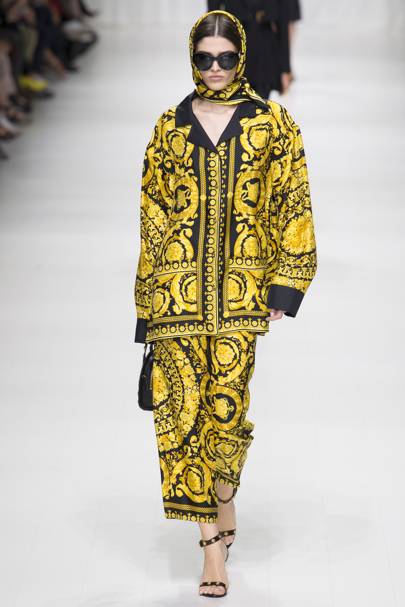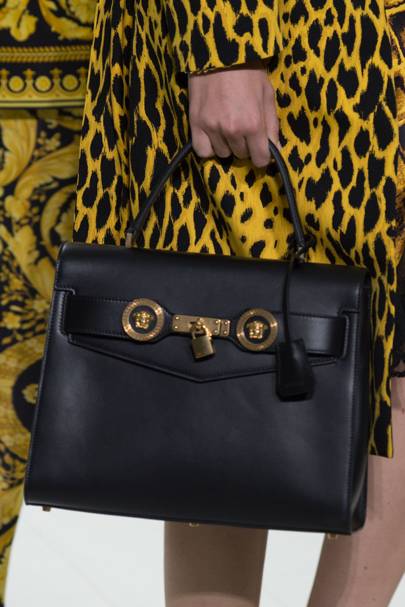 It's 26 years since the show that came to rule them all, autumn/winter 1991's baroque collection, which saw Naomi Campbell, Cindy Crawford, Christy Turlington and Linda Evangelista walk arm-in-arm down Versace's runway for the finale, and where the designer premiered his swirly, golden baroque print.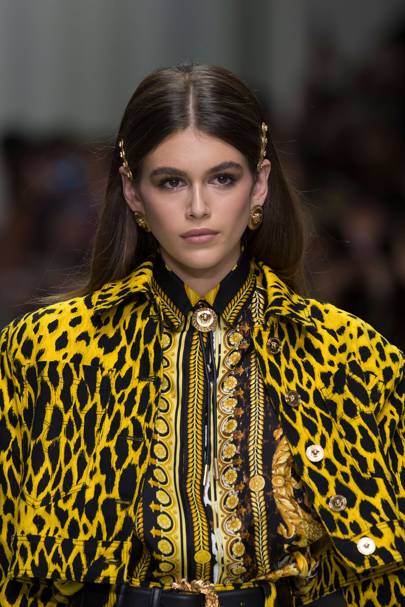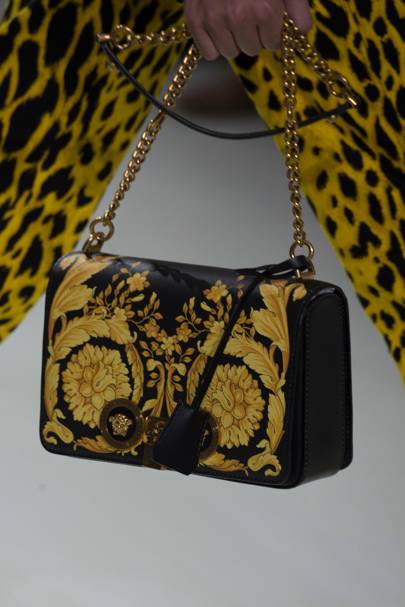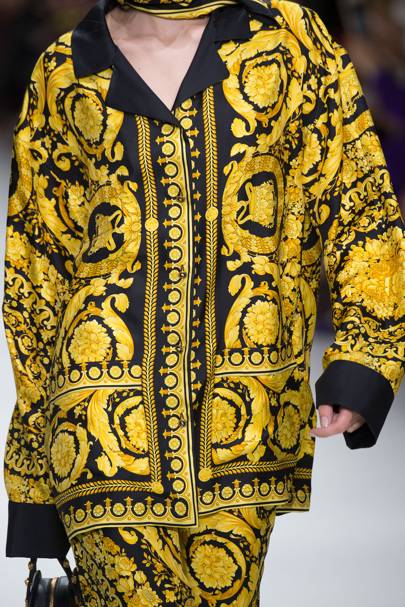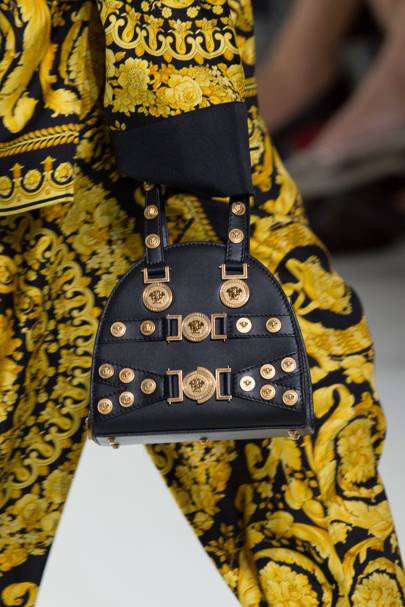 On Friday evening in her optical white space at the   Triennale di Milano  Donatella opened her tribute show with that print, passing the baton to a new generation of girls she said are finally reflecting some of the character of the supes.
"For a long time they were taught to walk in a straight line and not look at anything," the designer said, referring to the decades between the supermodel era and the character models that have emerged in recent years. "Tonight, if you want to smile, smile!"
Donatella declaimed…!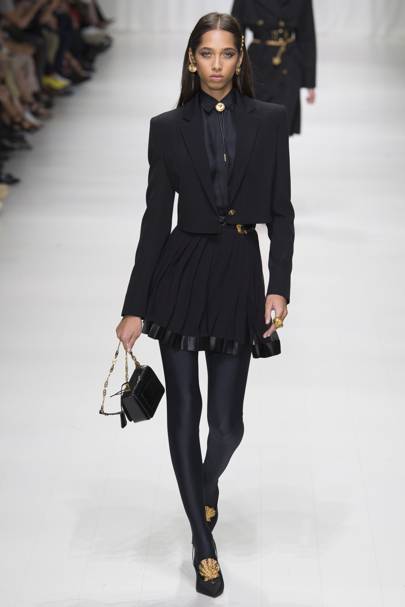 "I mean, except for me," she added, laughing.
Perched on an armchair at the preview, she'd dressed her petite frame in a delicate baroque and leopard print silk shirt, super tailored trousers, and platform heels adorned with Versace's Medusa heads.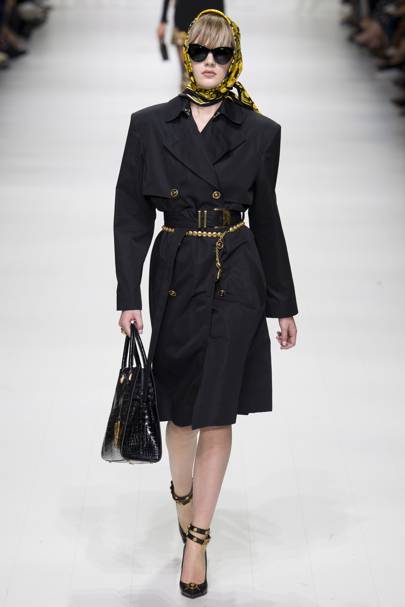 "I tried to make it a little more street," she said of the collection. "I didn't want to be nostalgic so the show is upbeat."
With an electronic, spoken-word soundtrack featuring a declaration of love she'd written for her brother – read by an American female voice – Donatella managed to balance out the emotion and the excitement.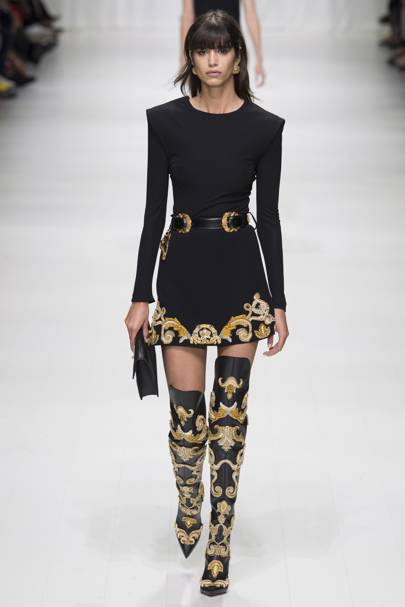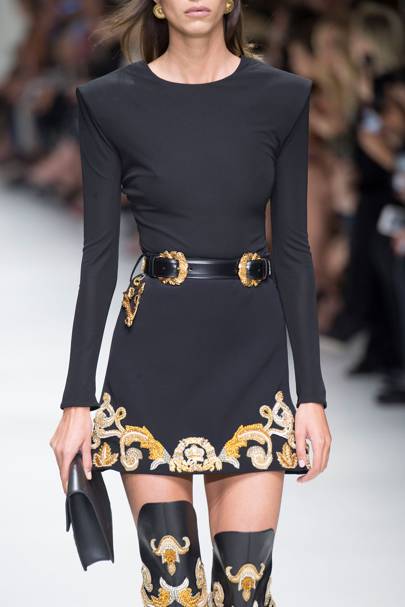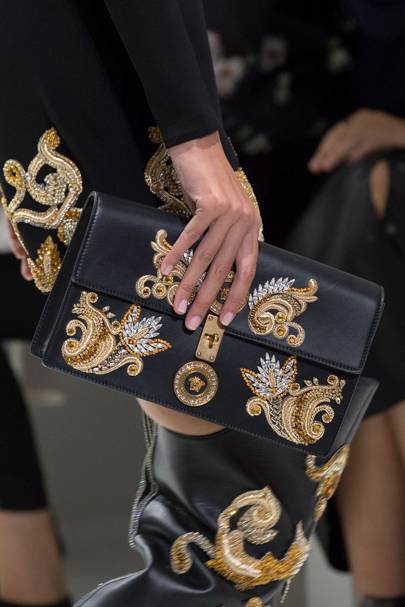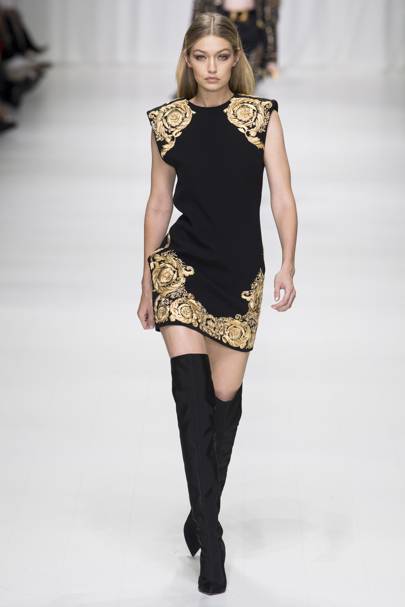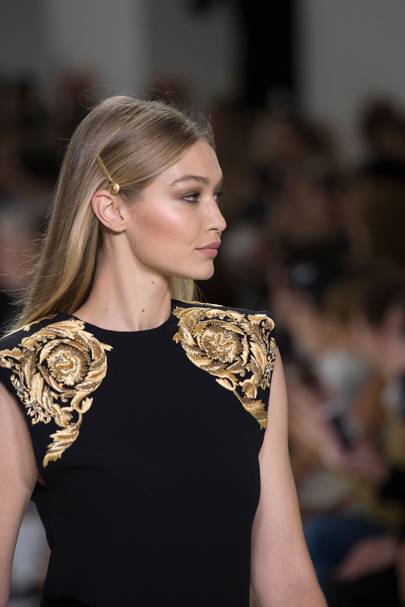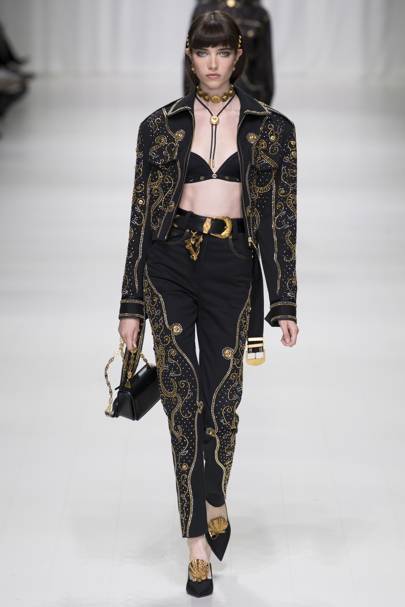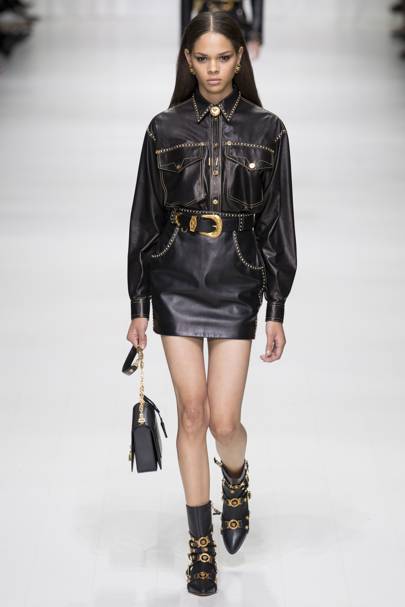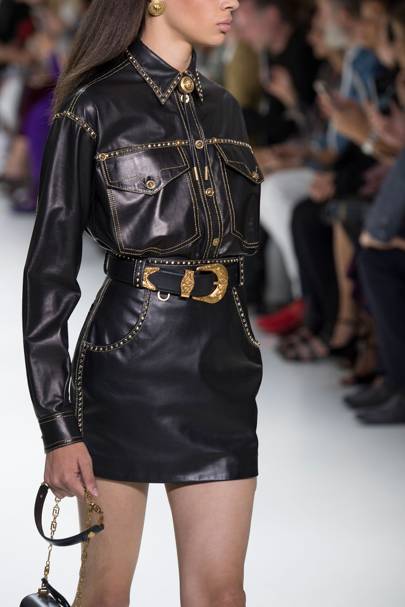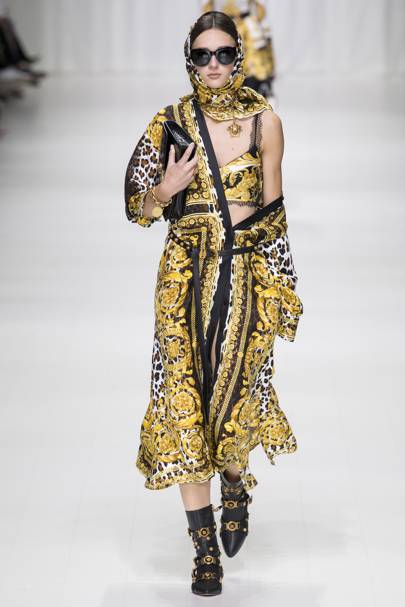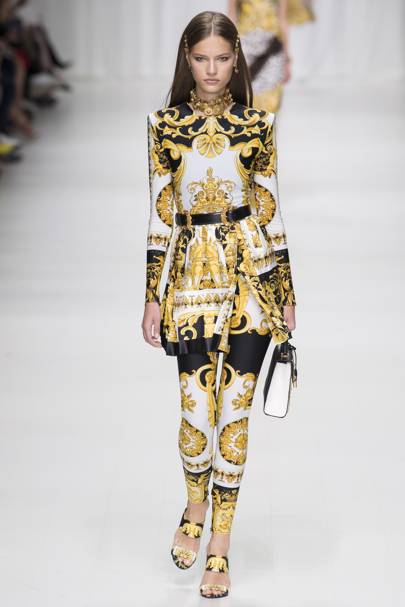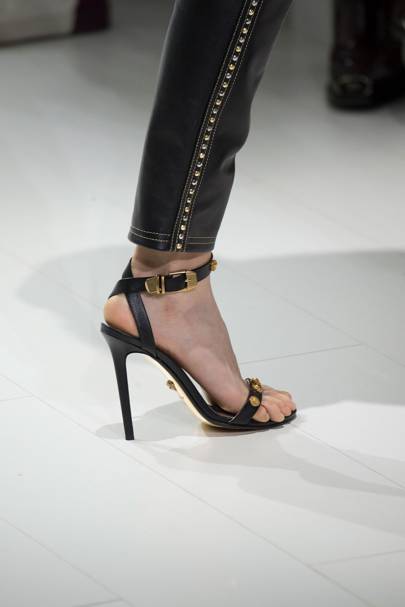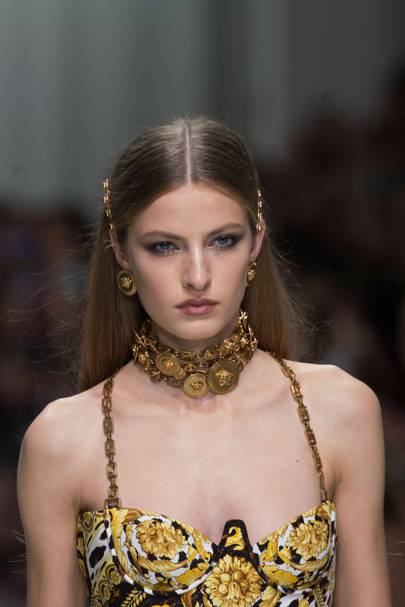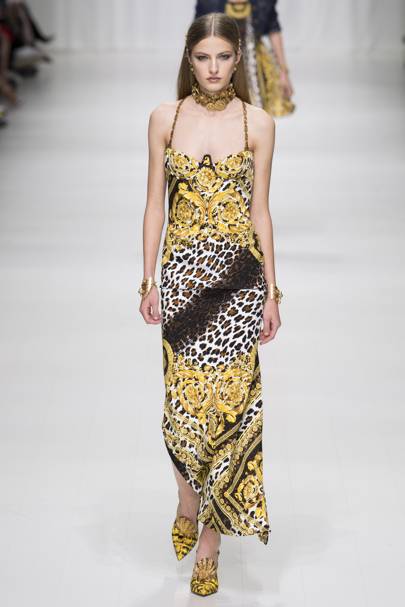 One of my favorite dresses of the latest Collection…!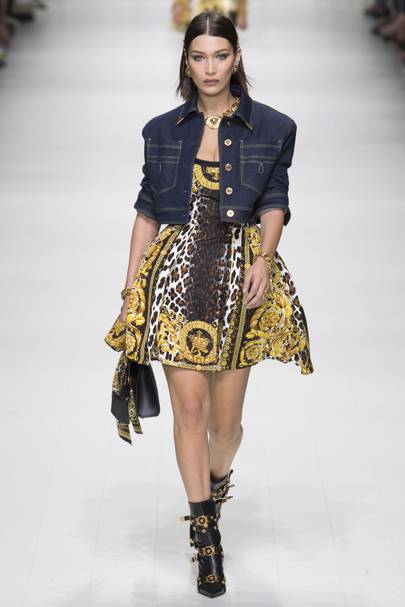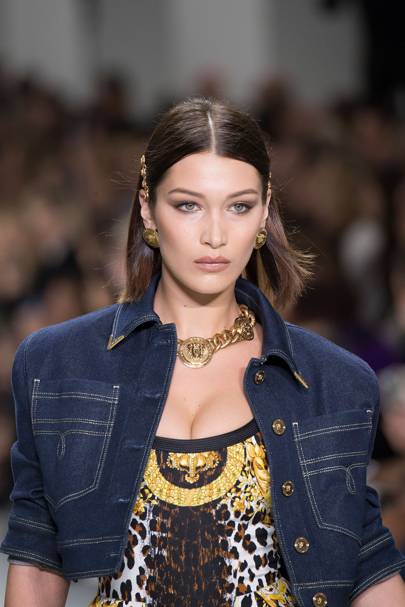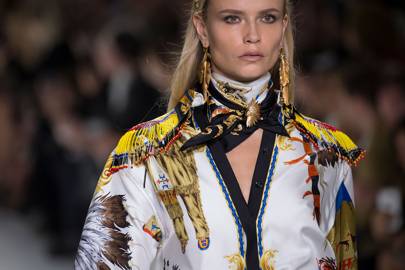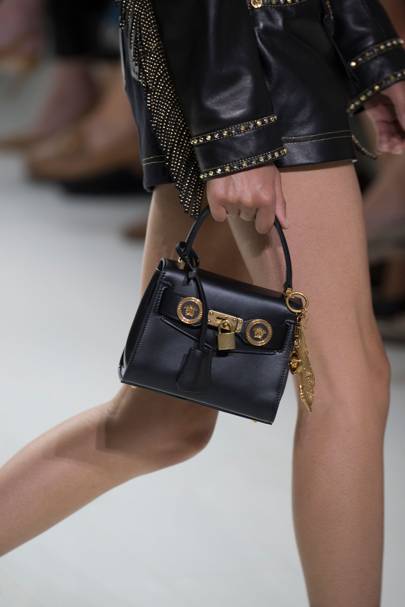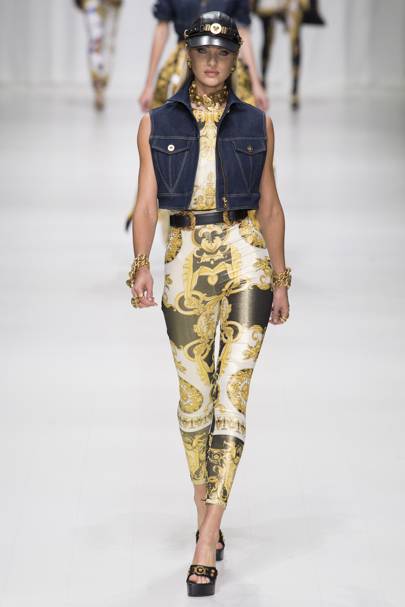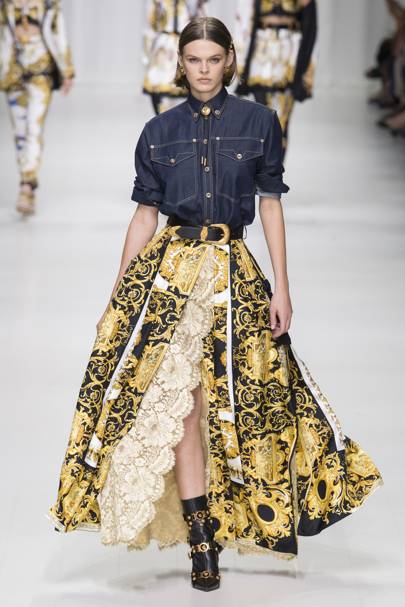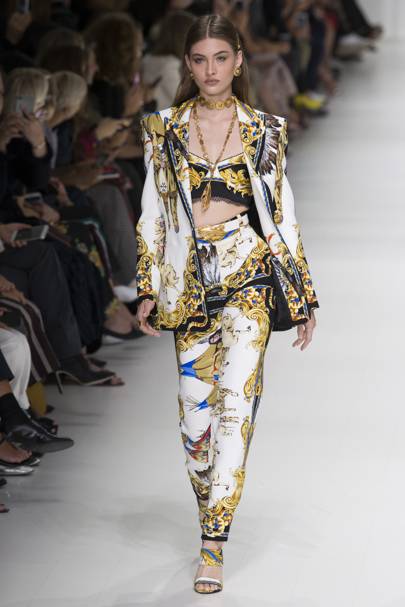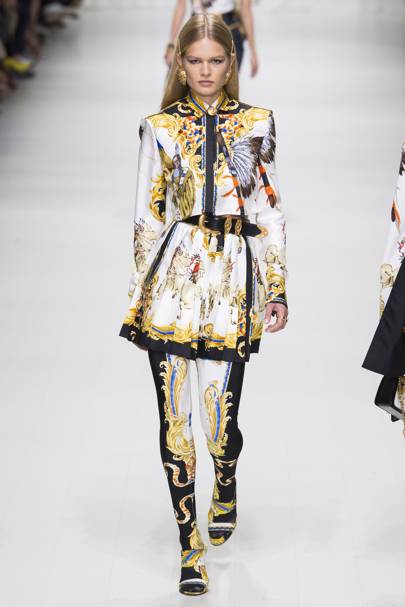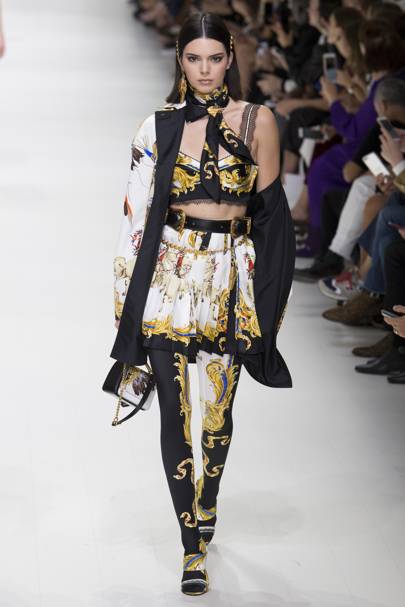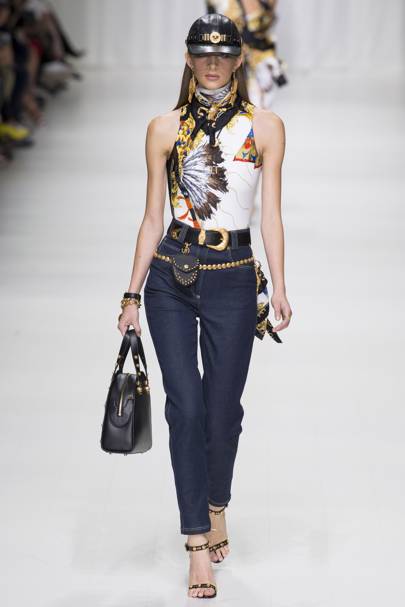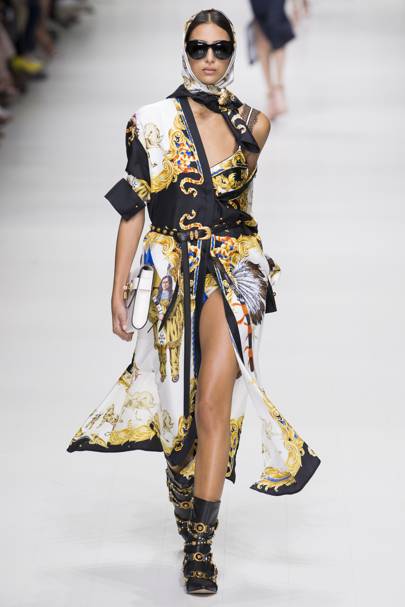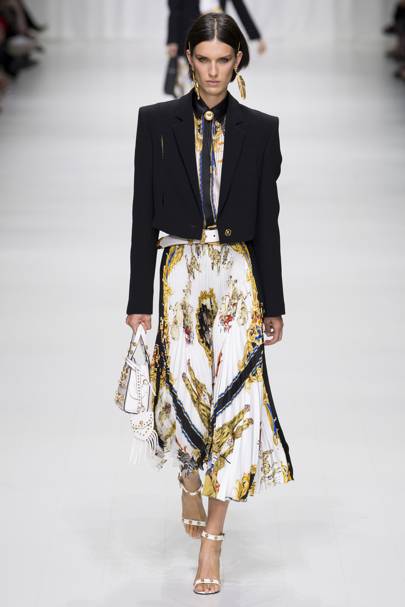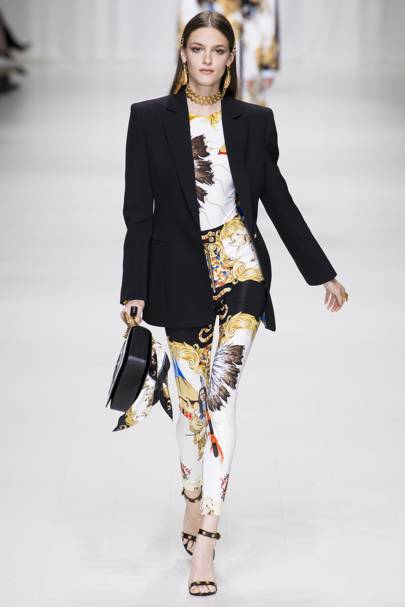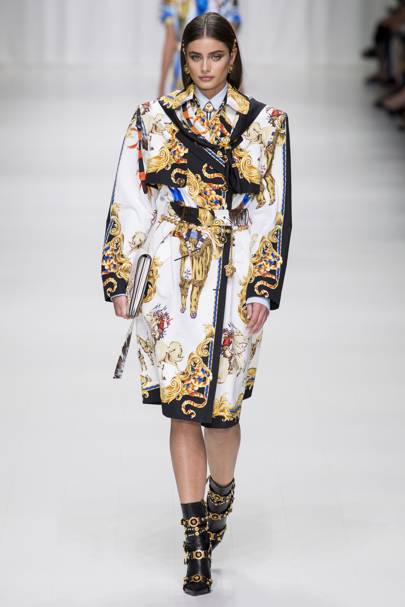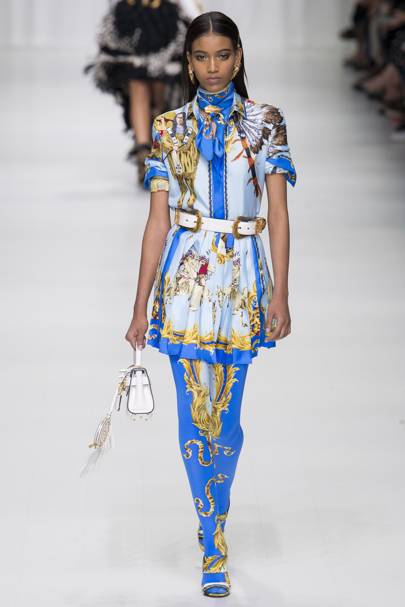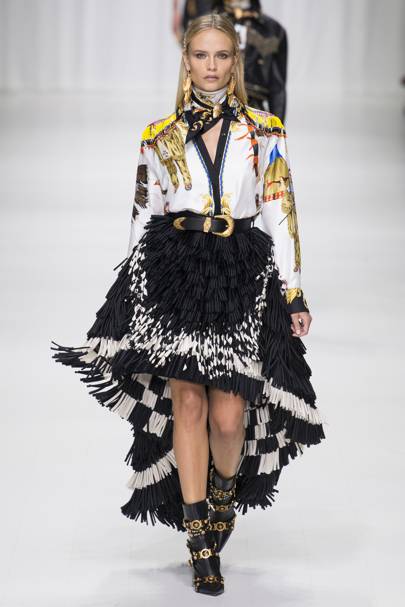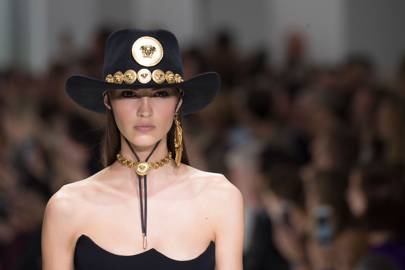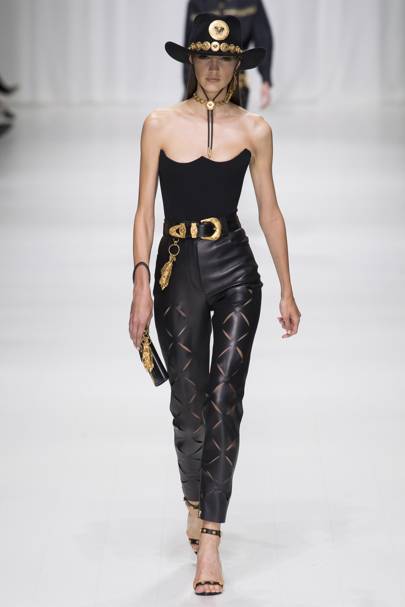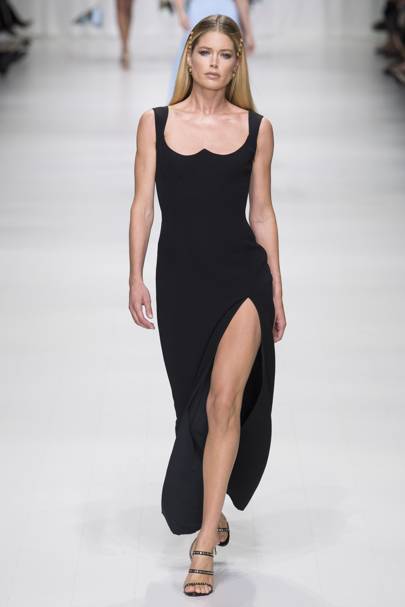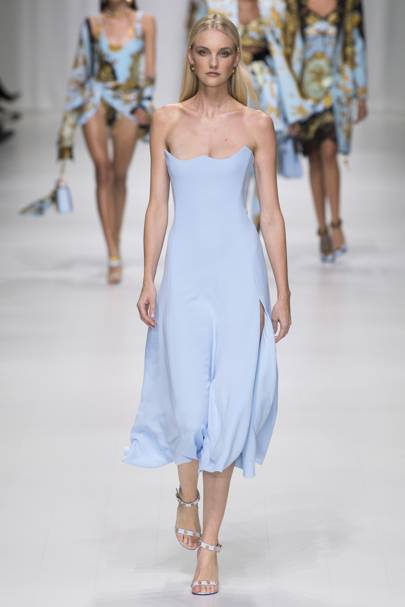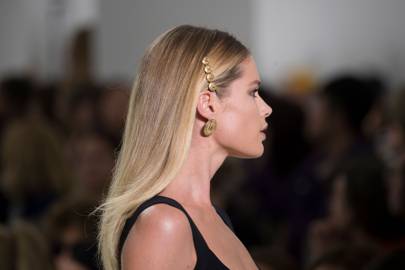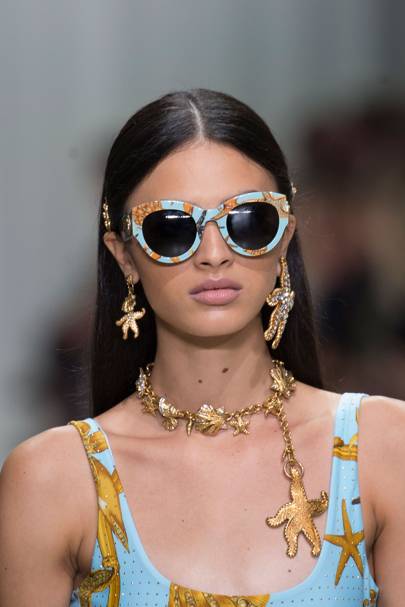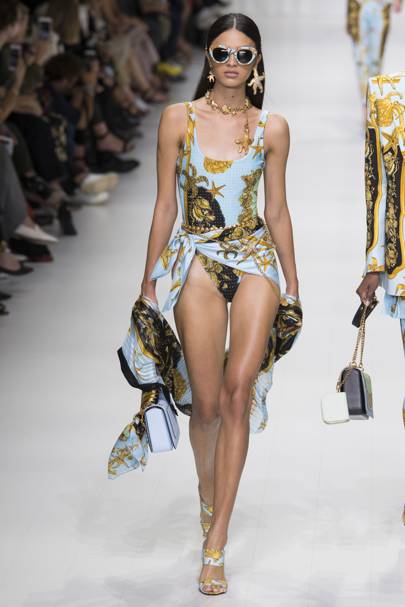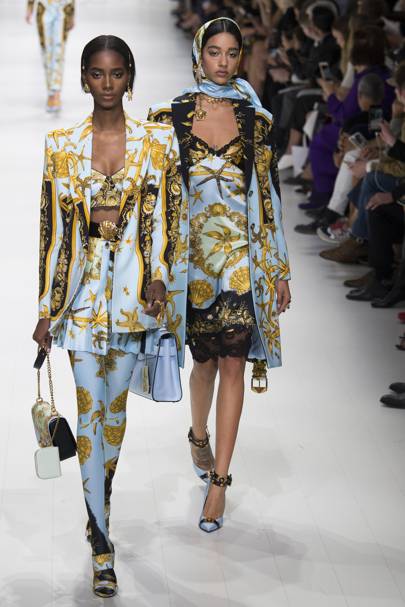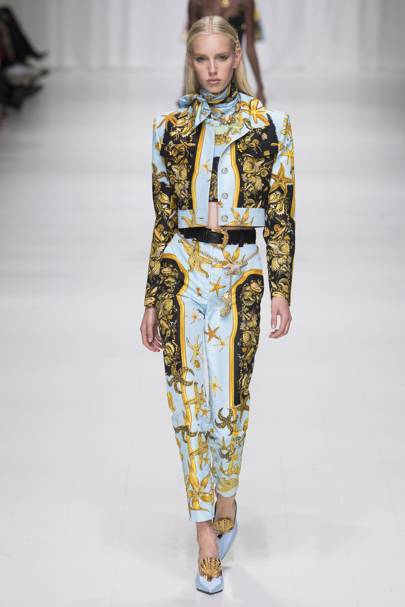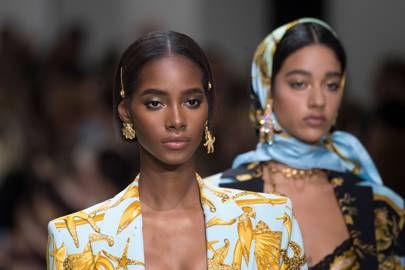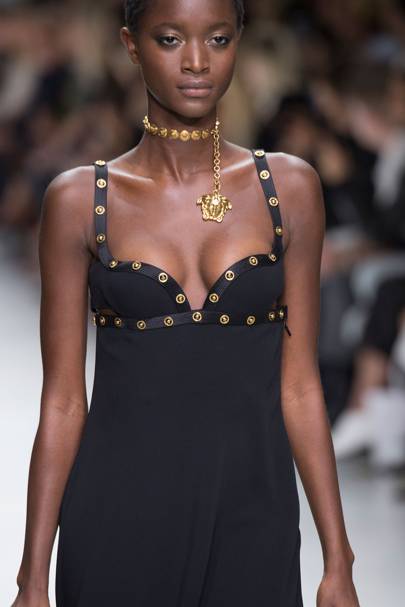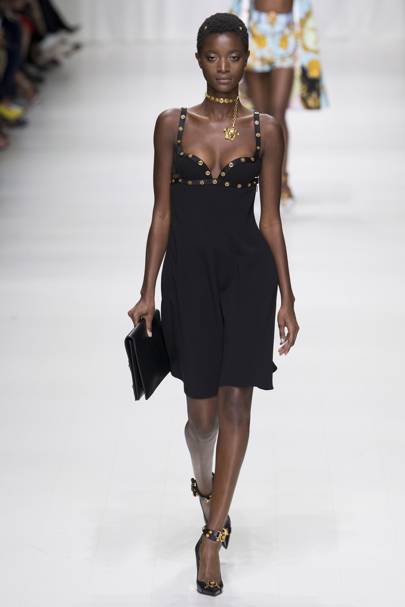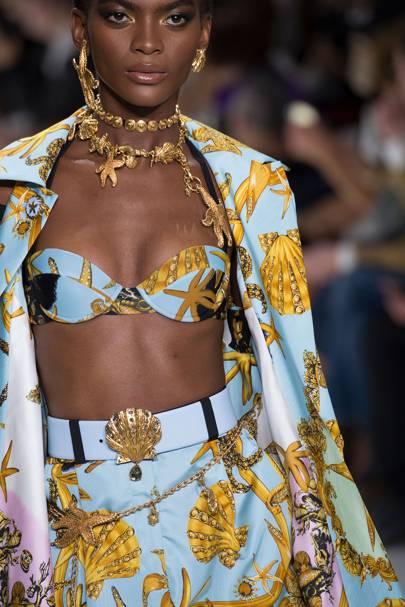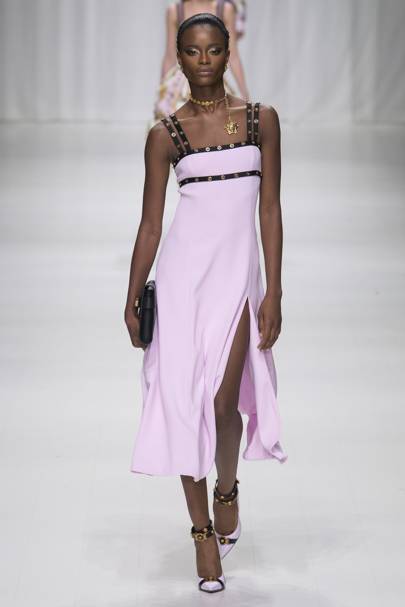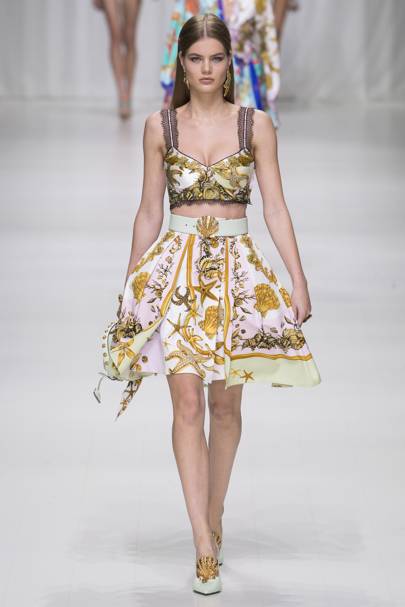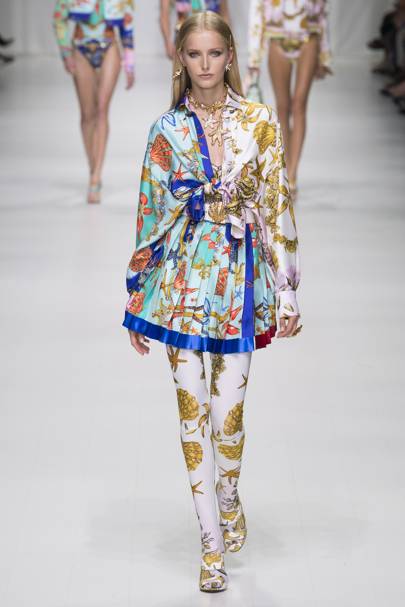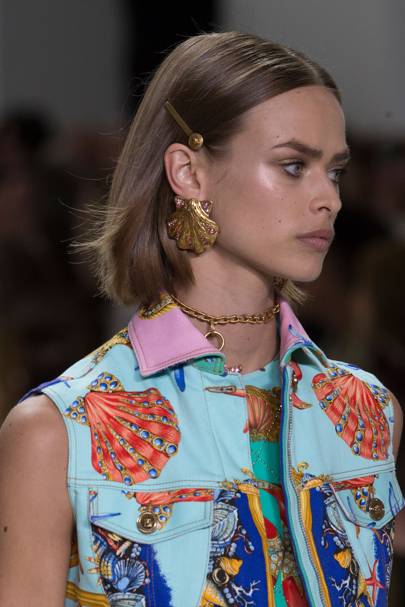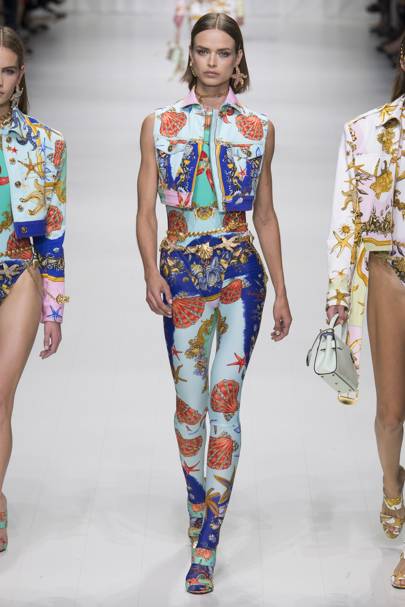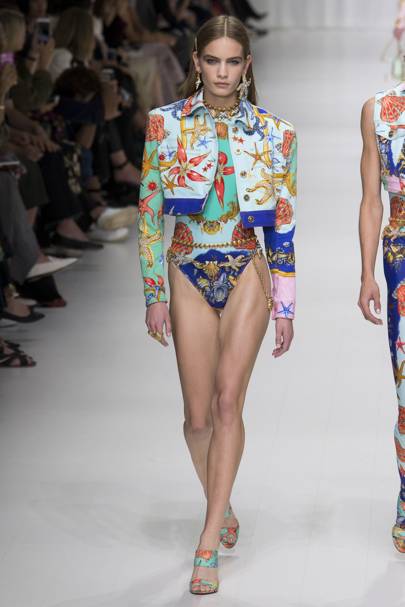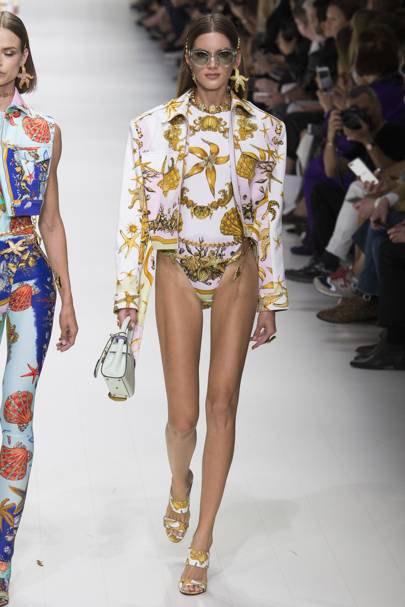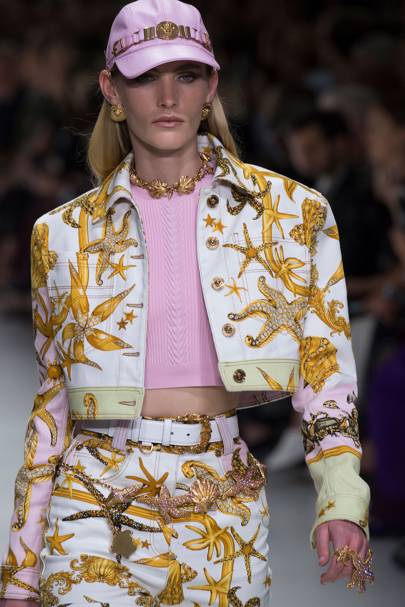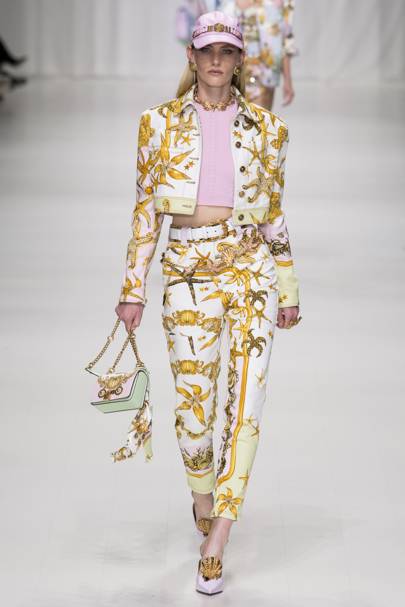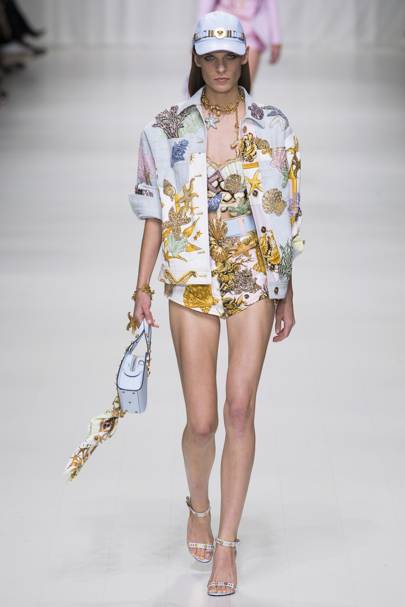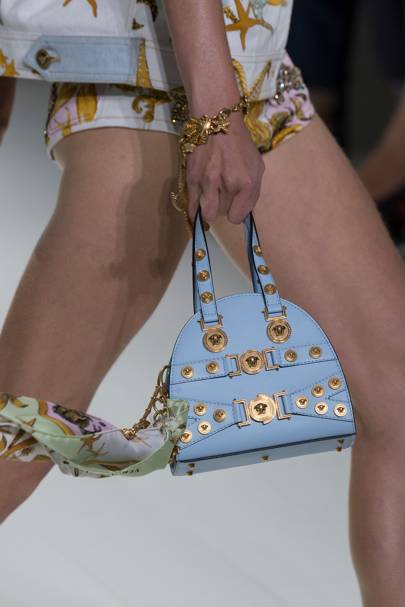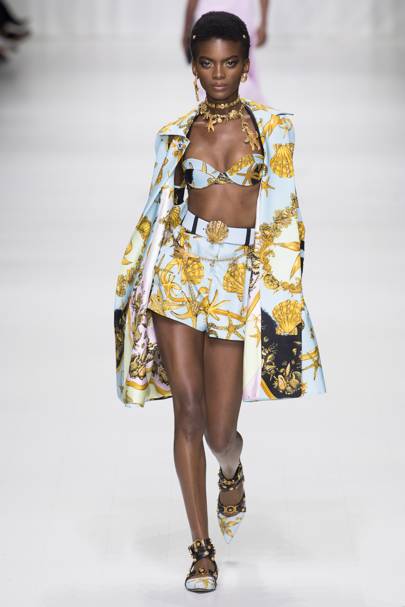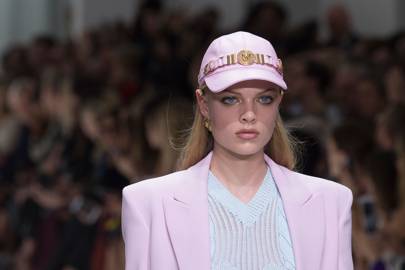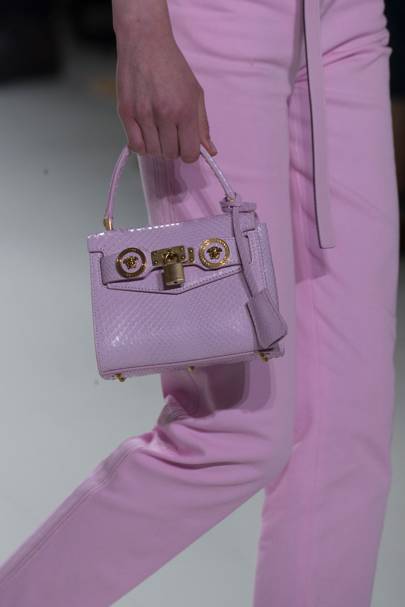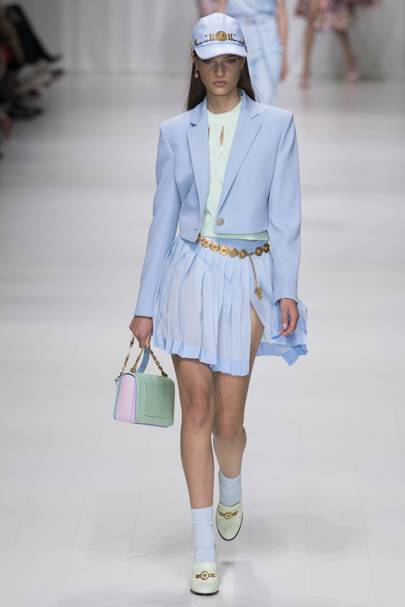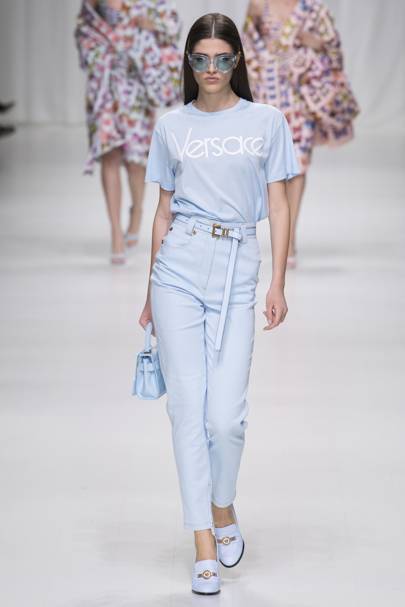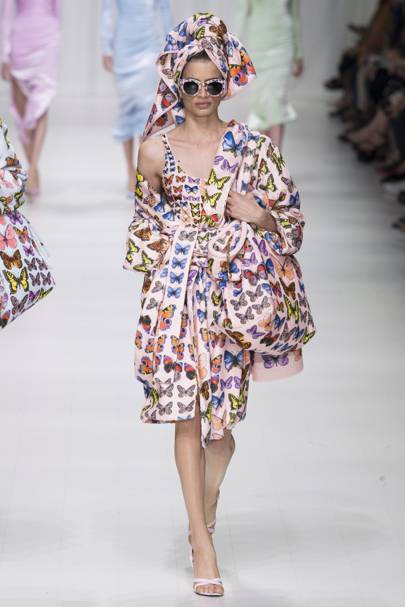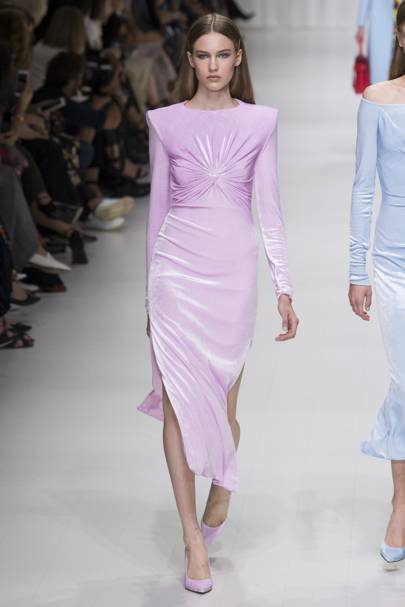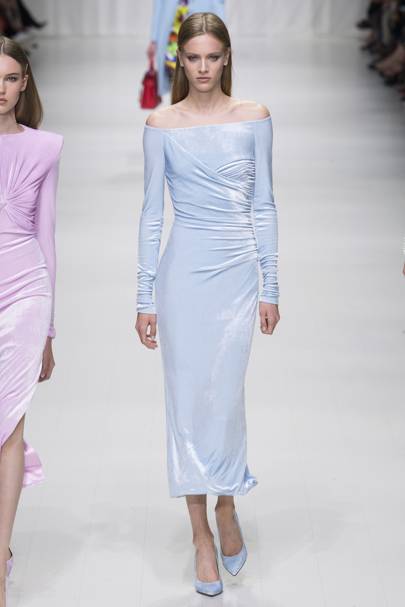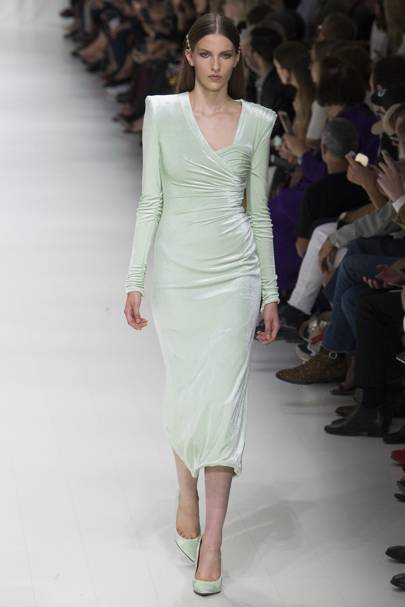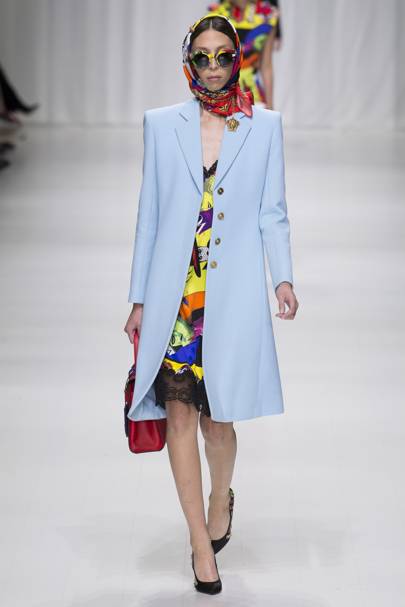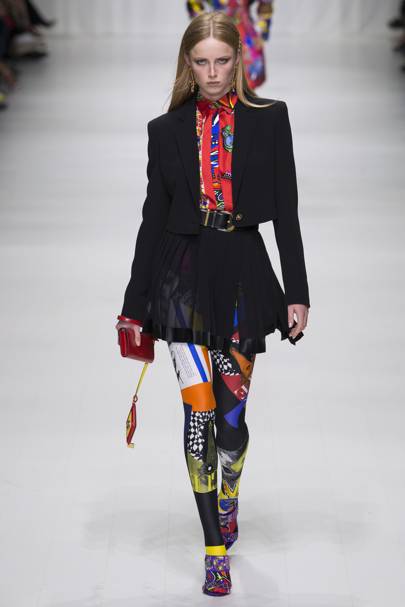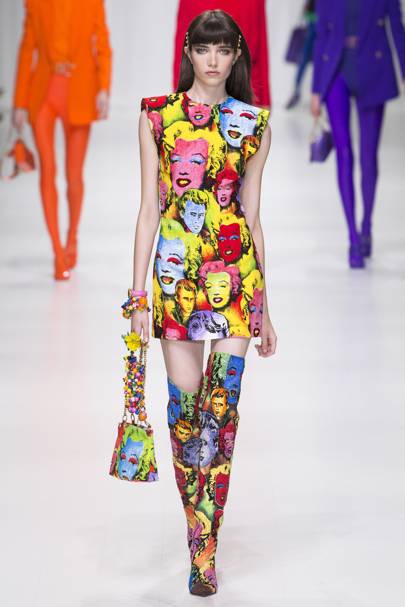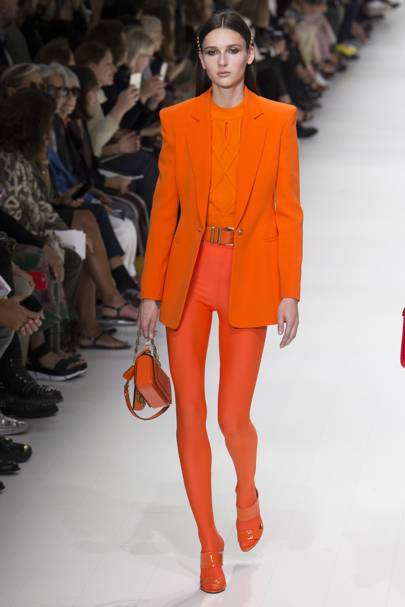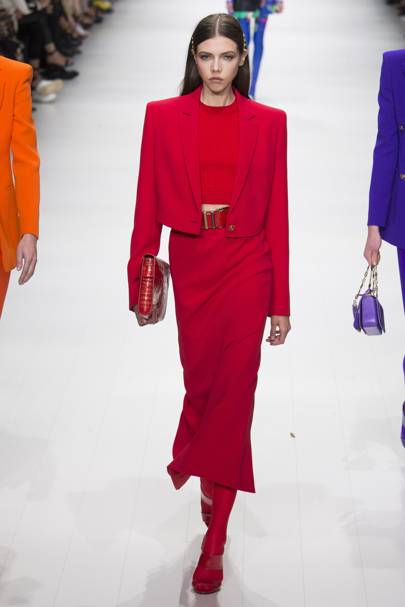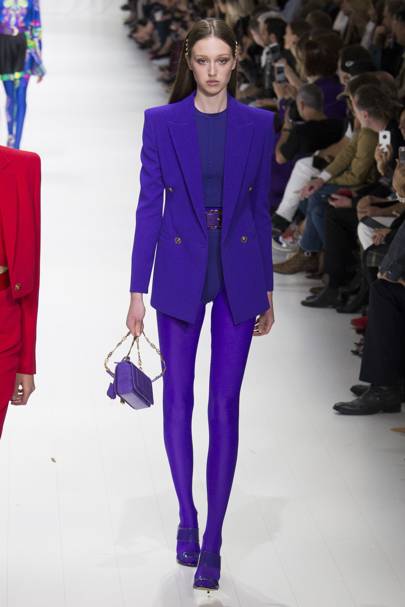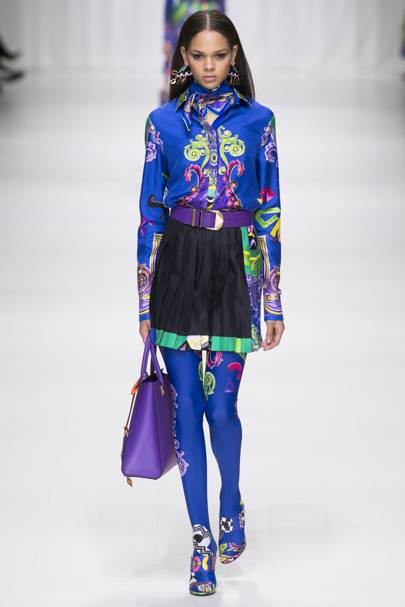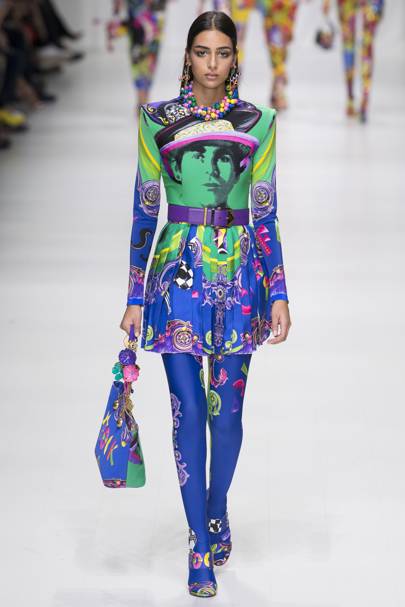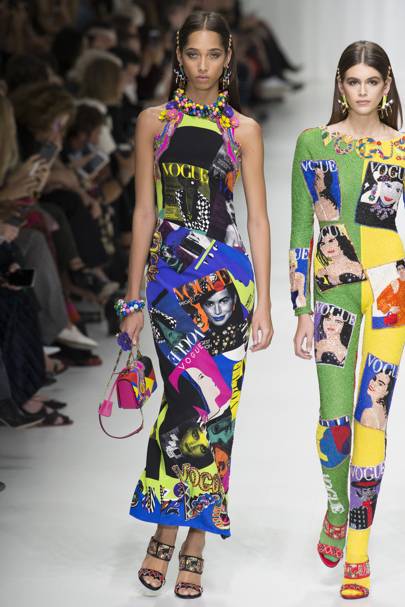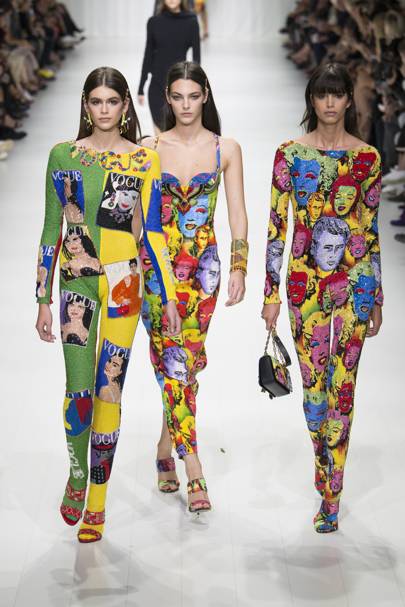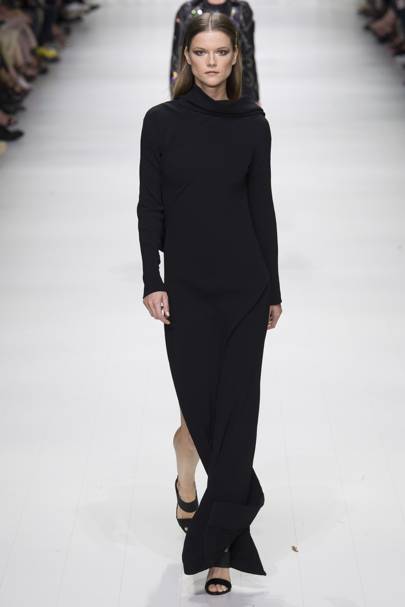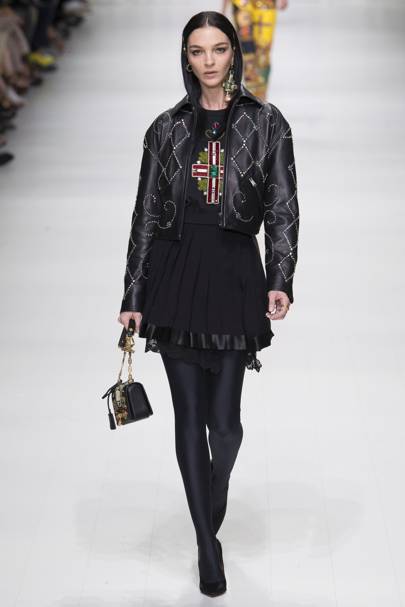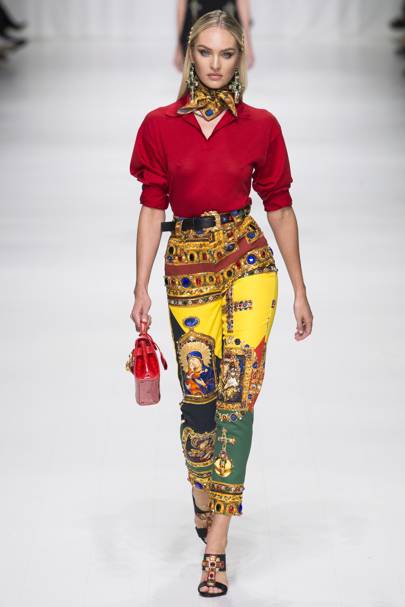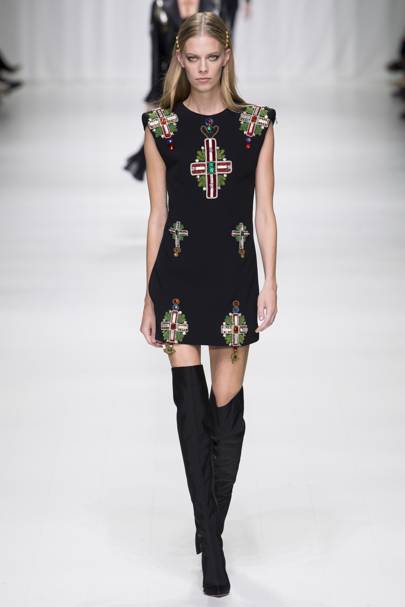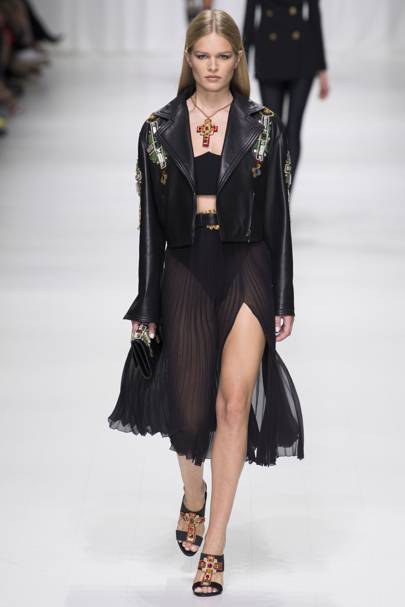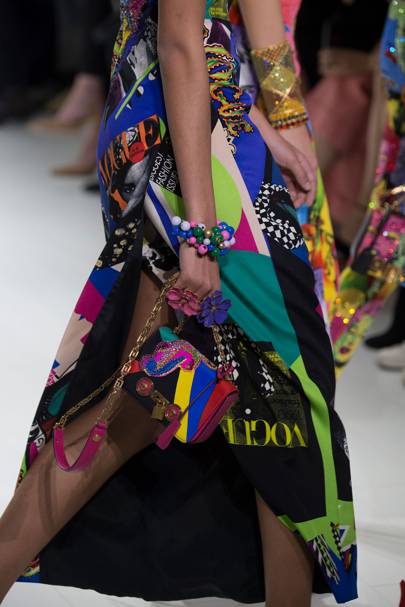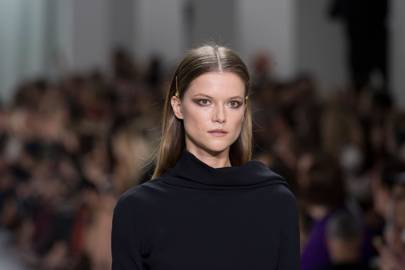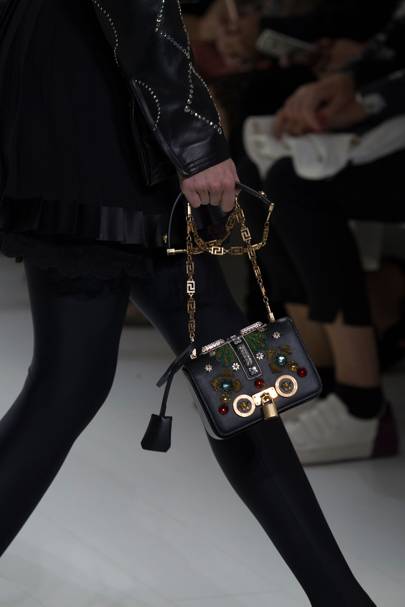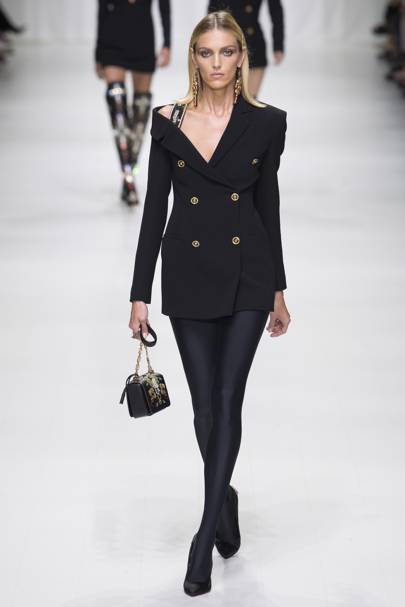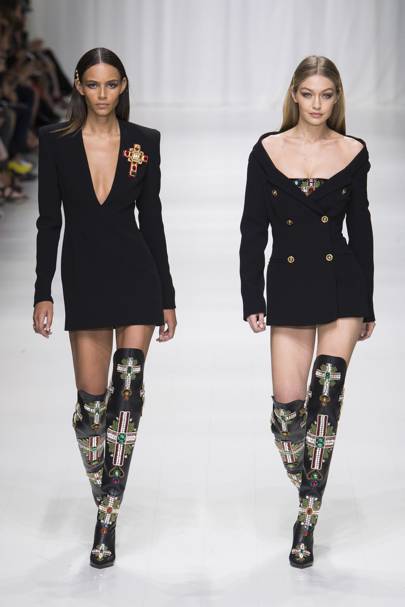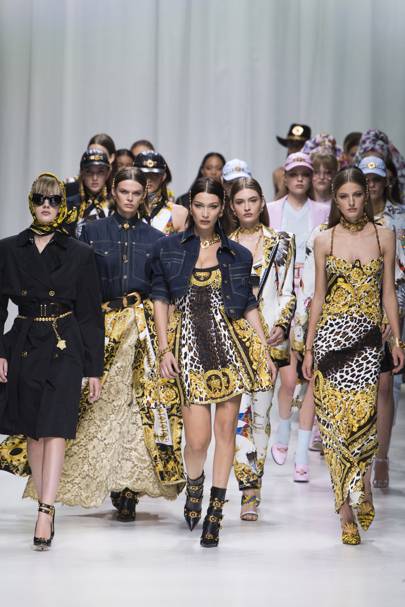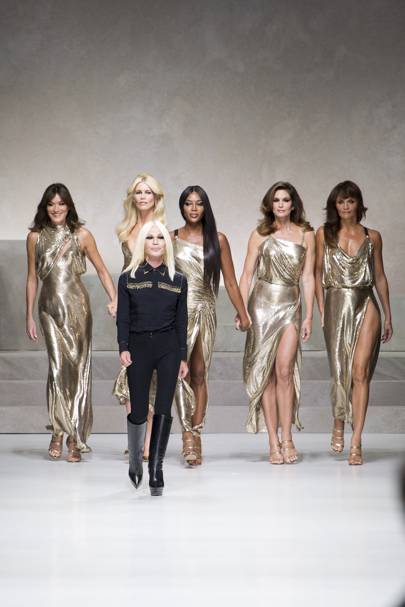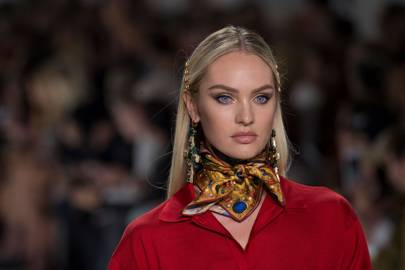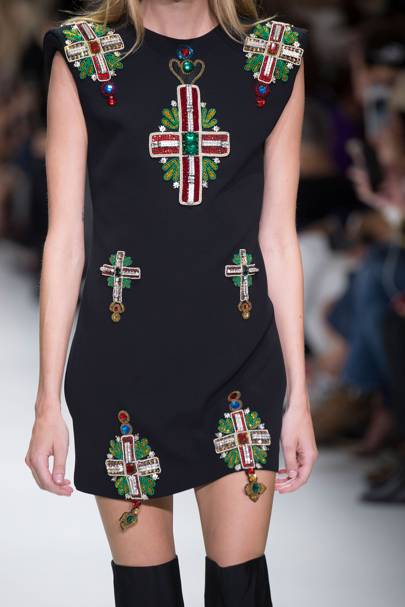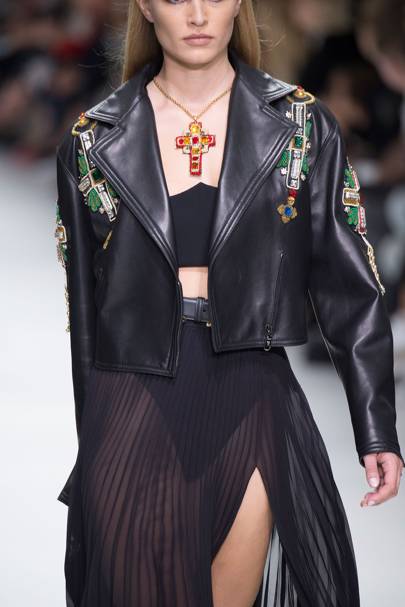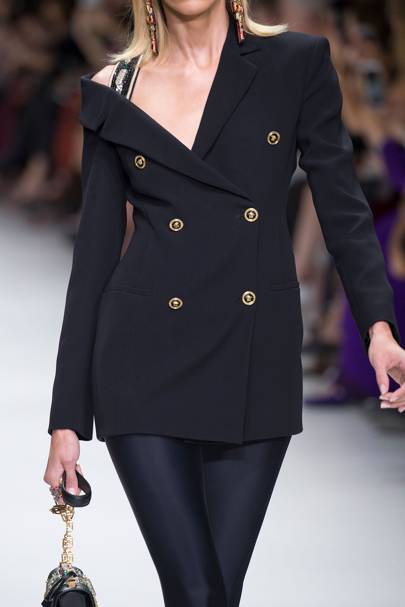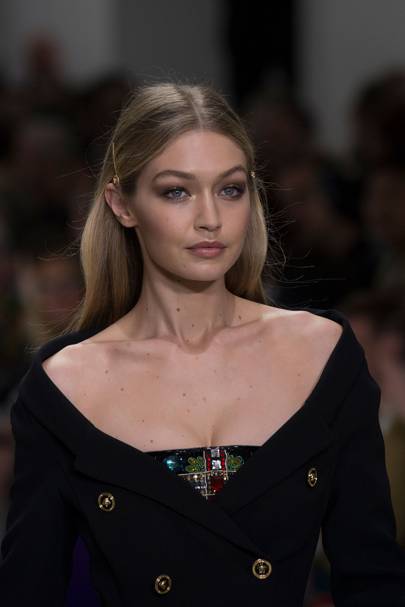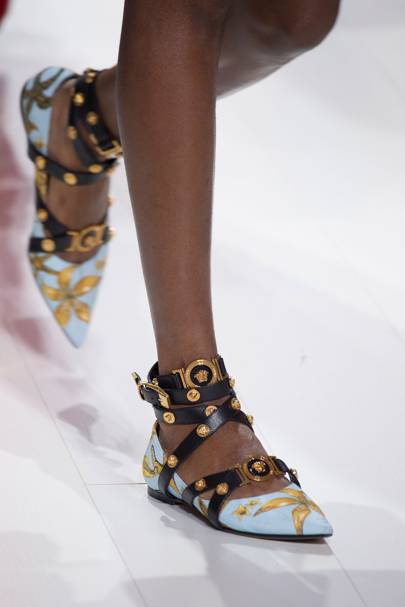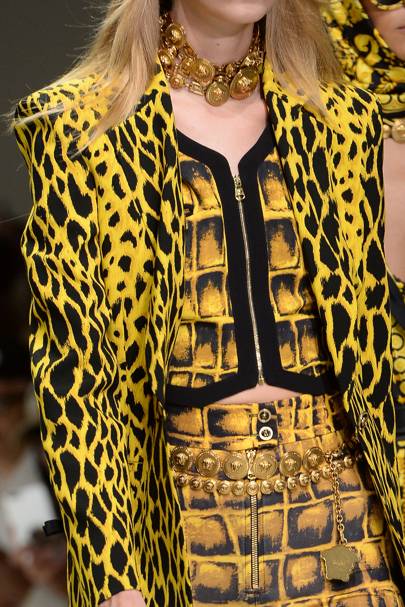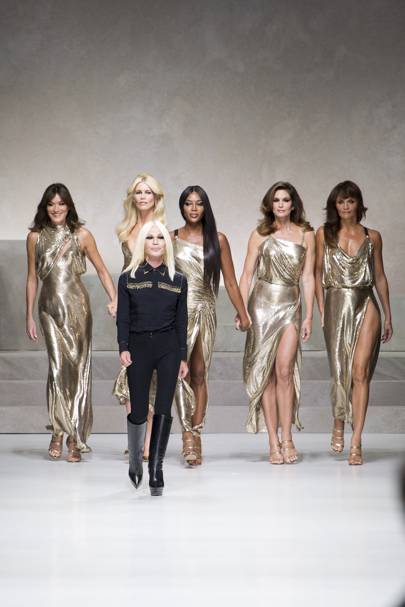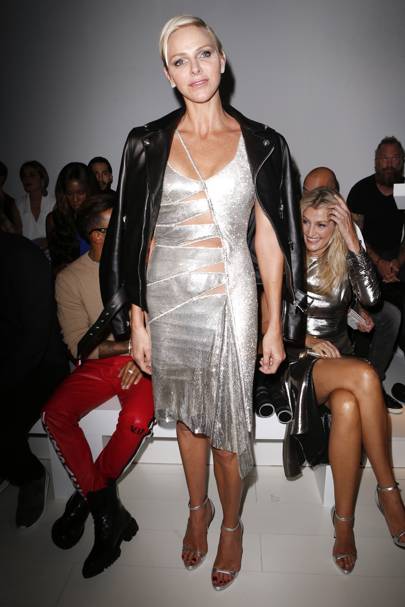 Princess Charlene of Monaco was among the guests of the front row.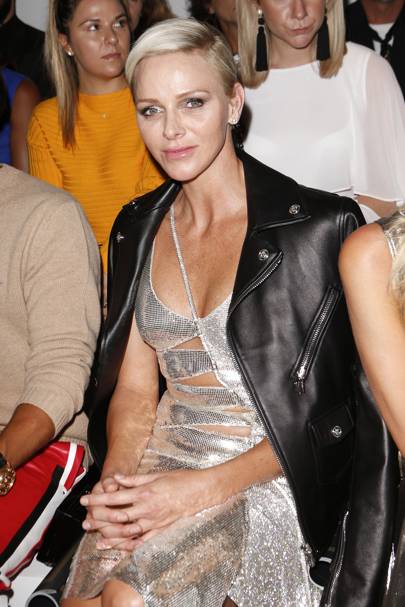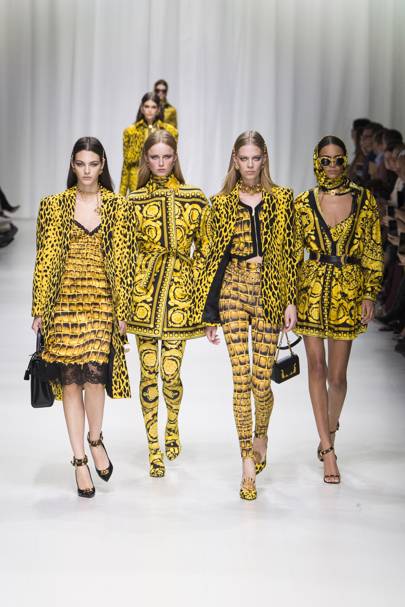 Milan 22 September 2017
For Versace shopping click here
Source:  British Vogue
Big Thanks !