One of the most anticipated fashion shows took place under the vast glass dome of the Grand Palais,  where Karl Lagerfeld had imagined a theatrical set as designed by Thirties designer-of-the-day Syrie Maugham. The black glass floor reflected a pleating of mirrored panels and the decorations were tall glass urns of sculptural calla lilies – mimicking the white of the sofas always used by Maugham. It was an elegant backdrop for a show that offered a classic Chanel couture.
See every interesting look here: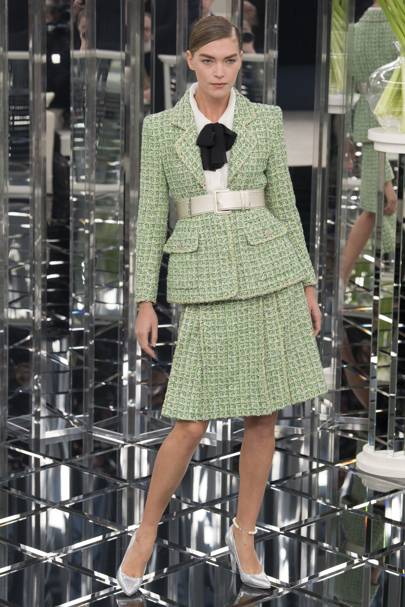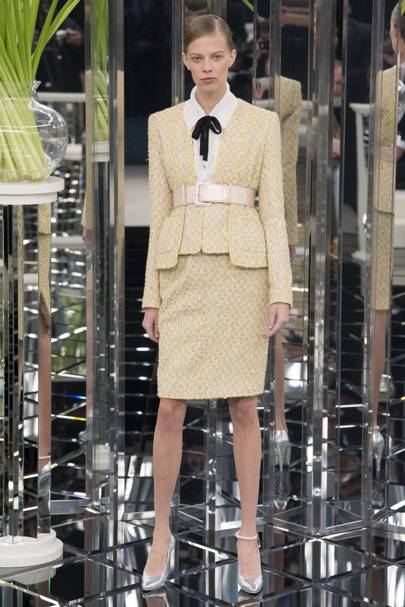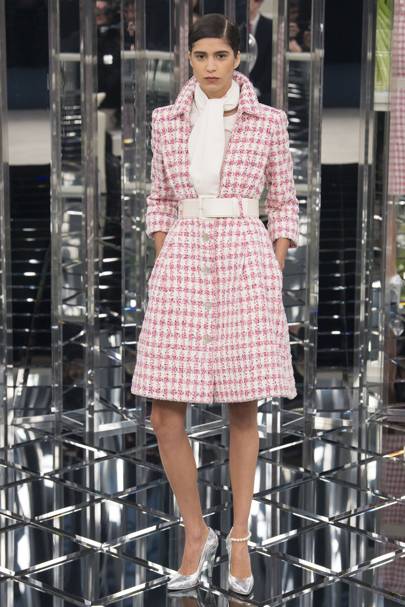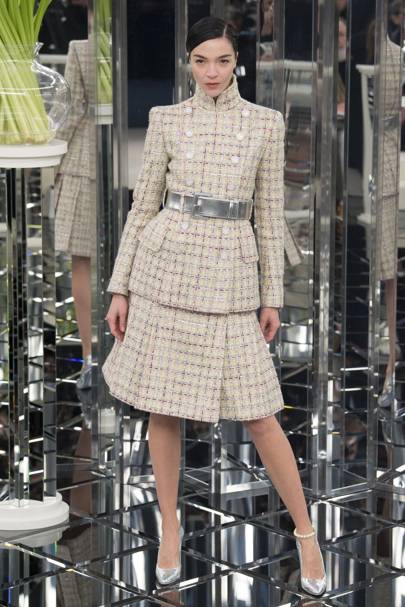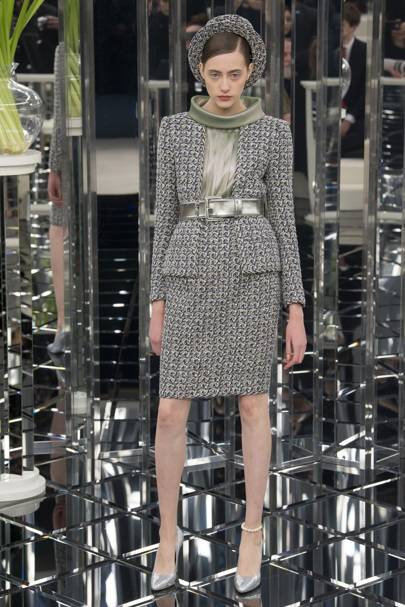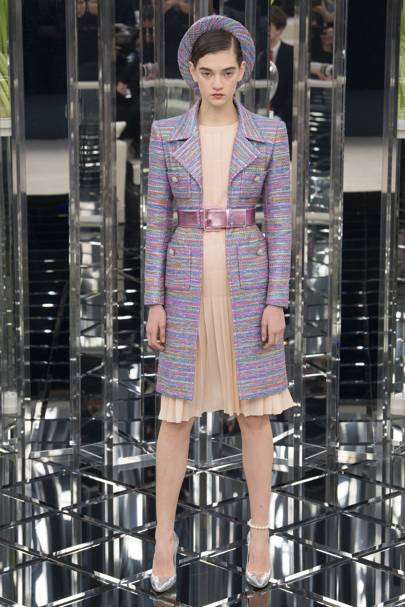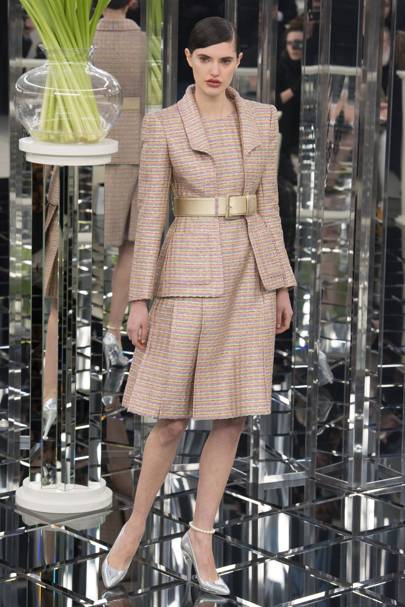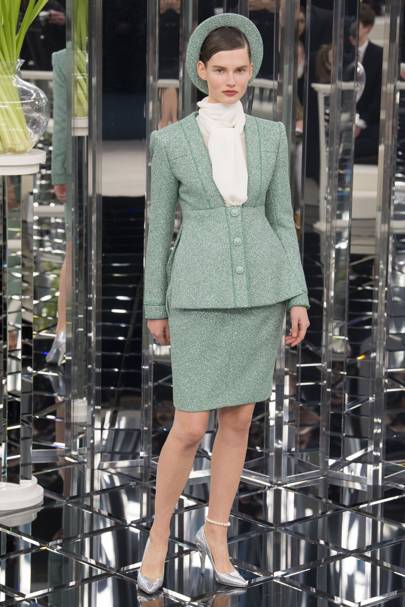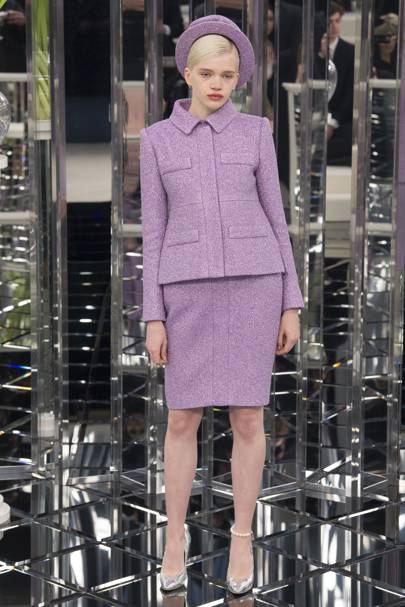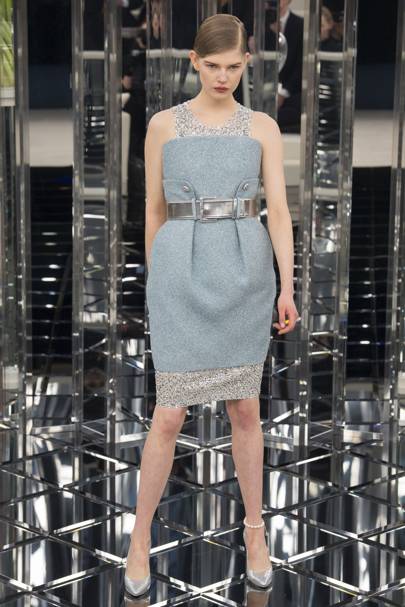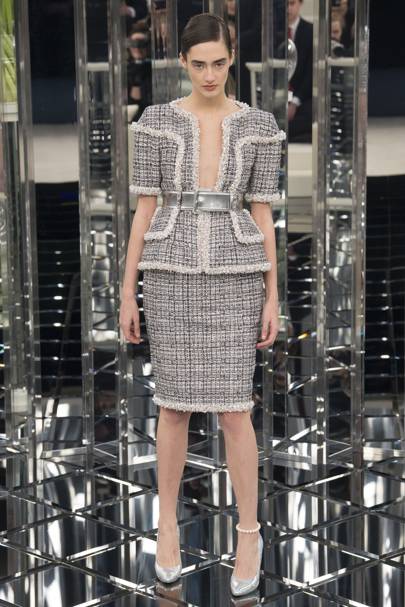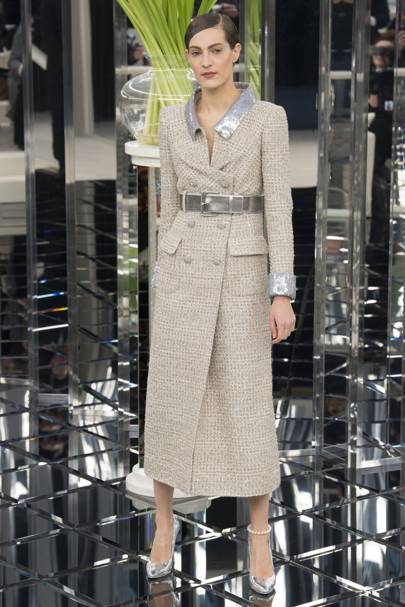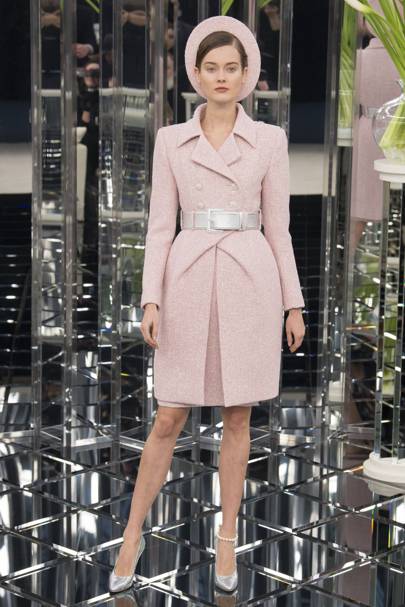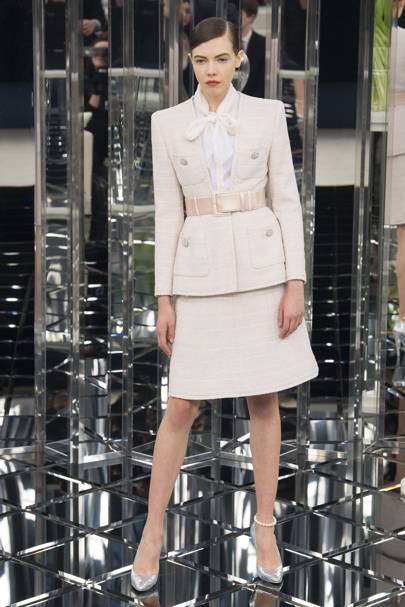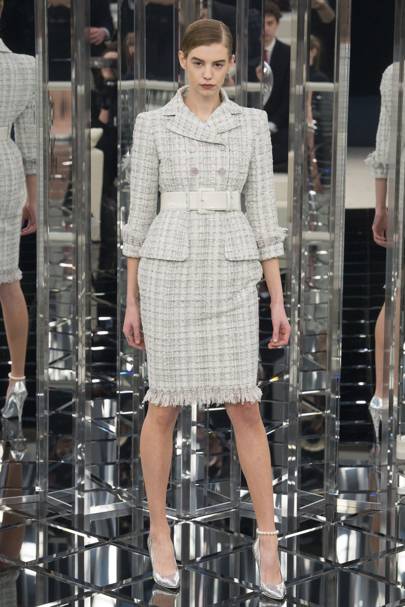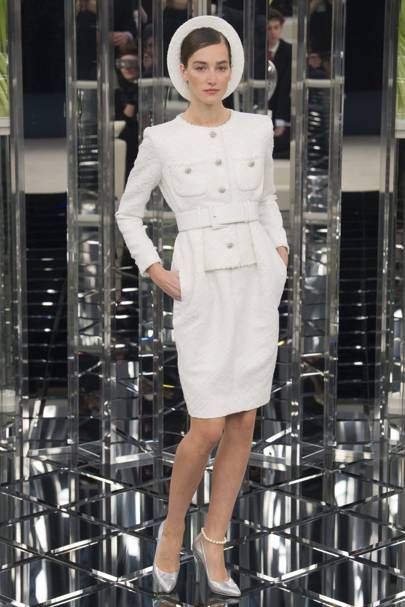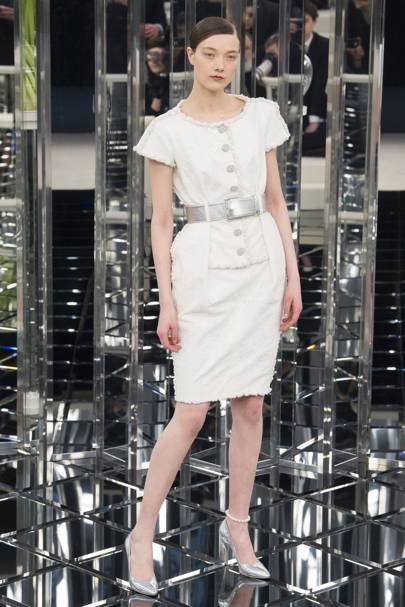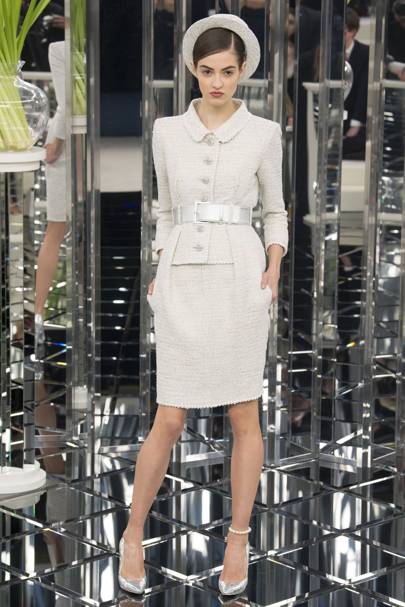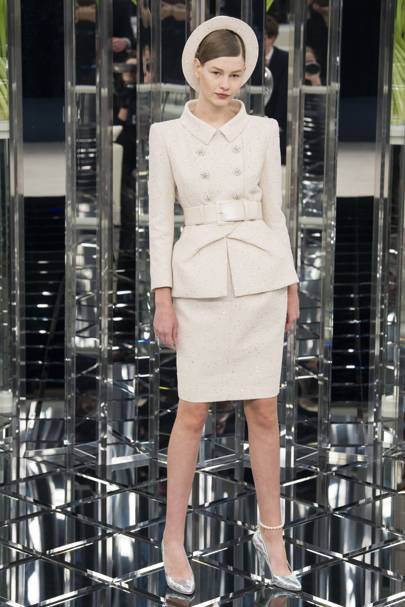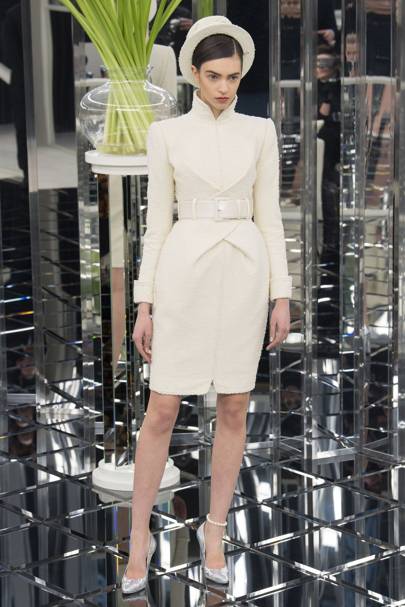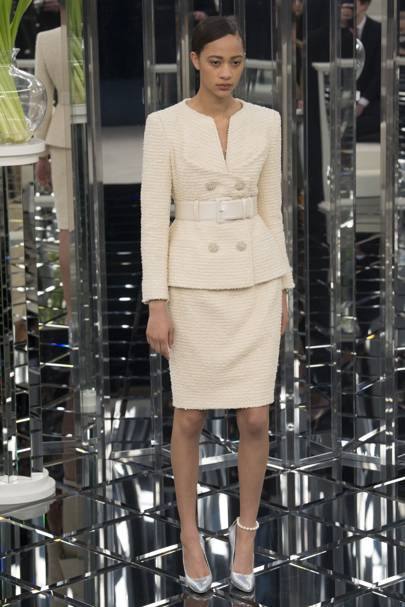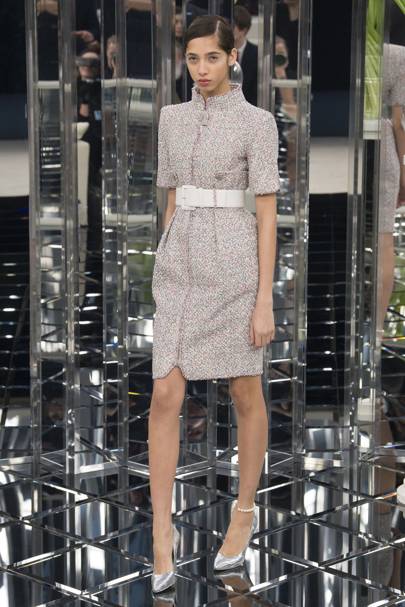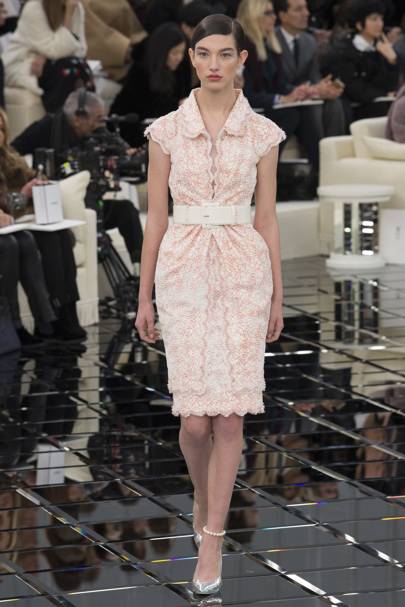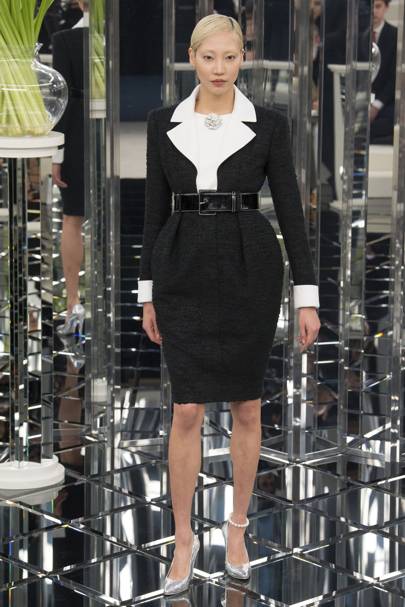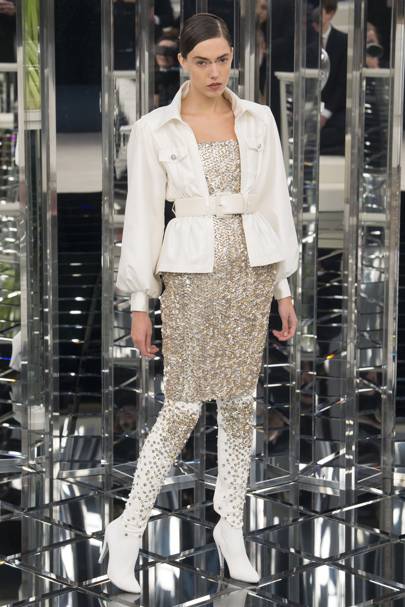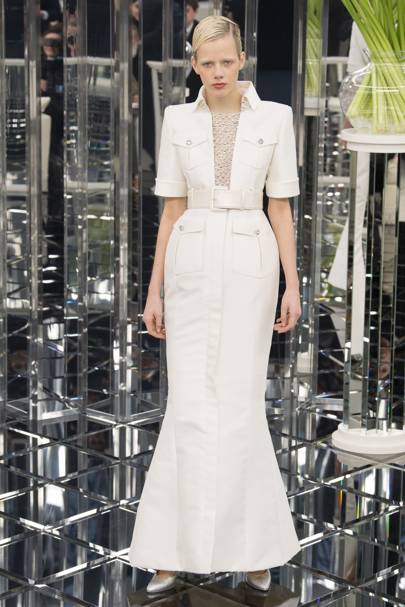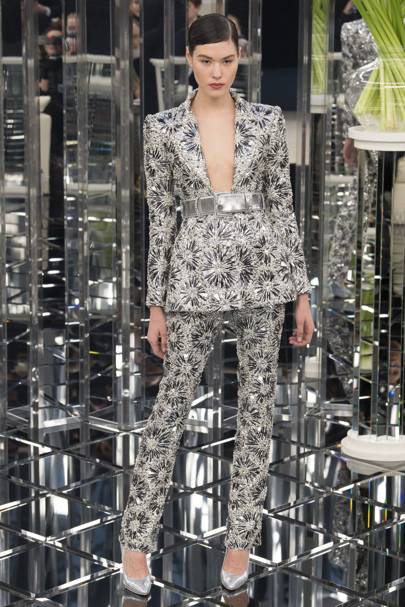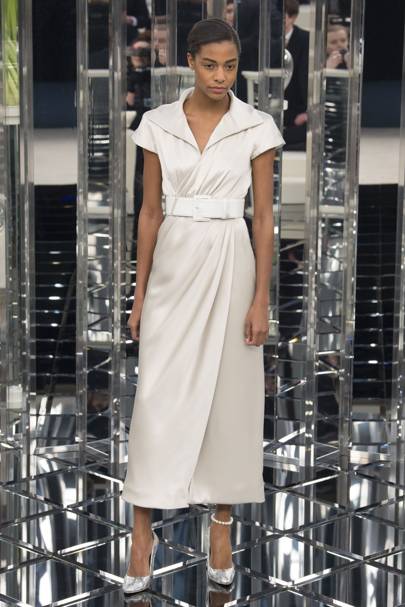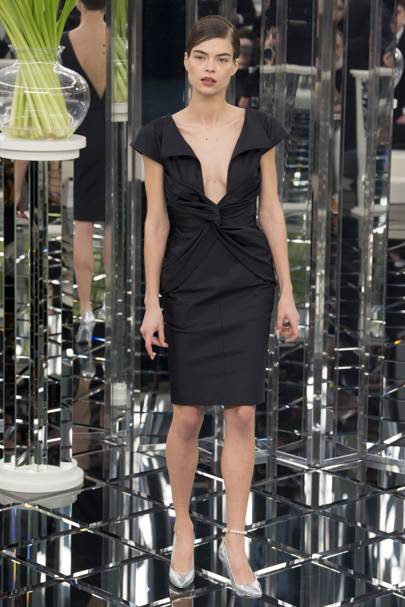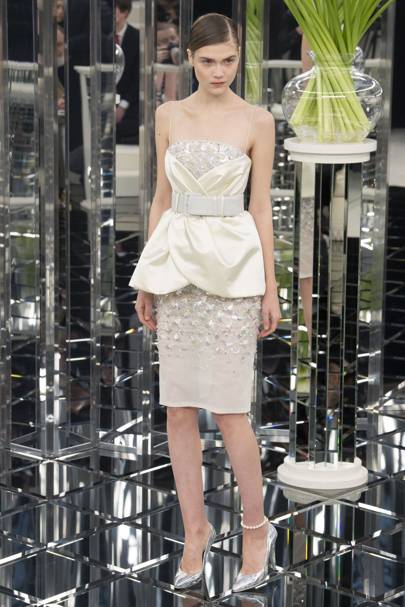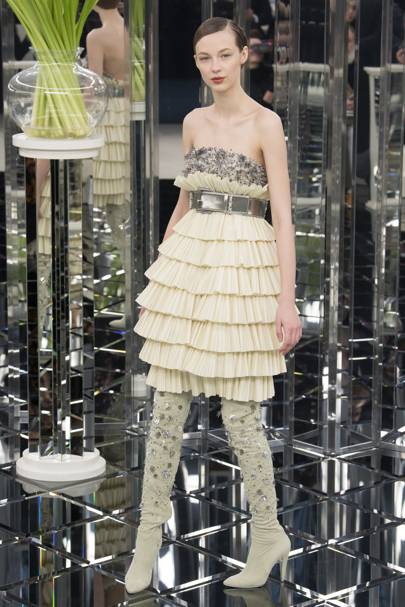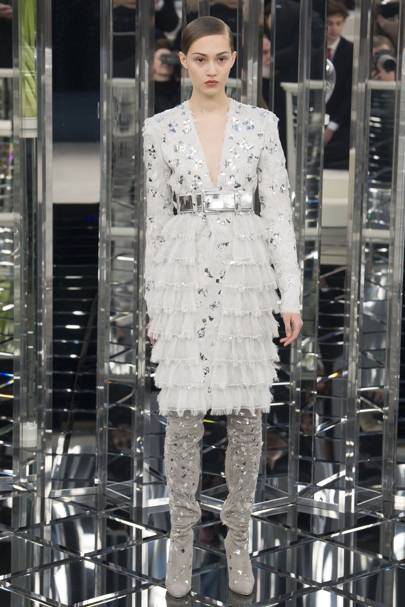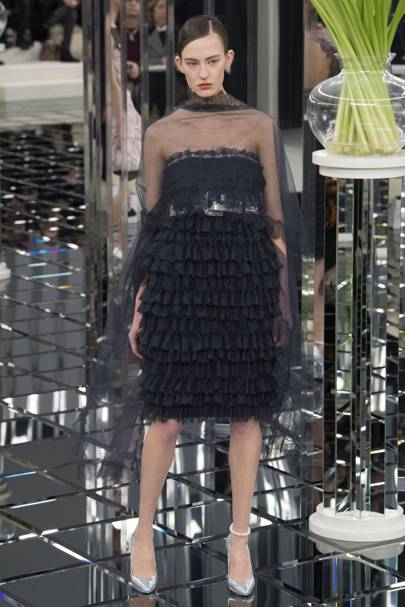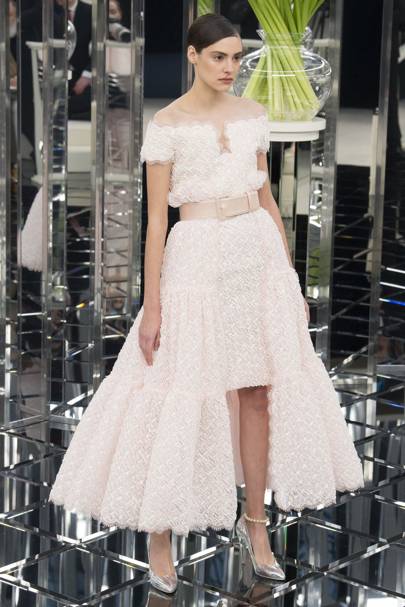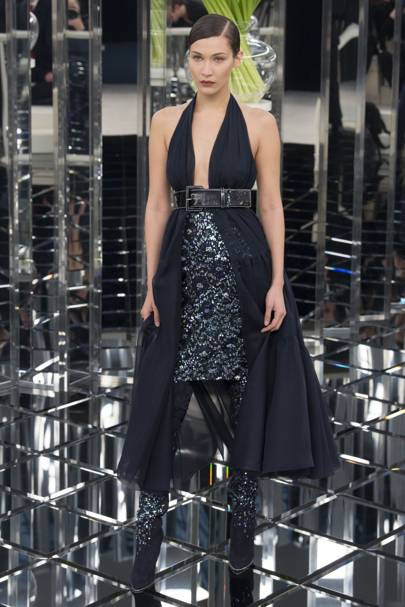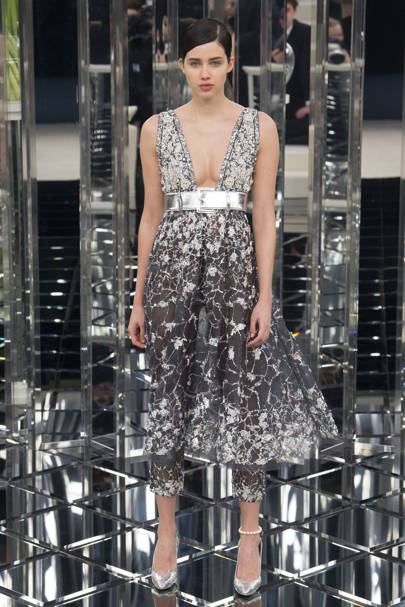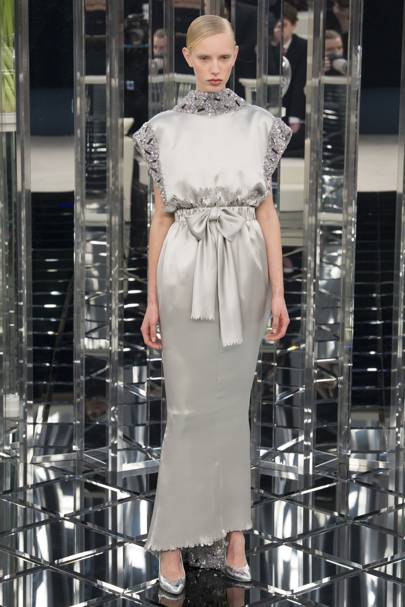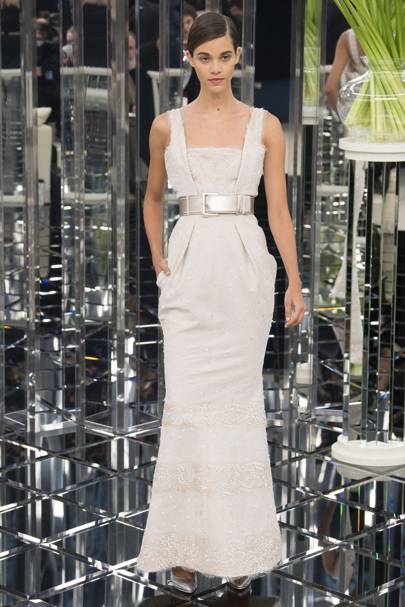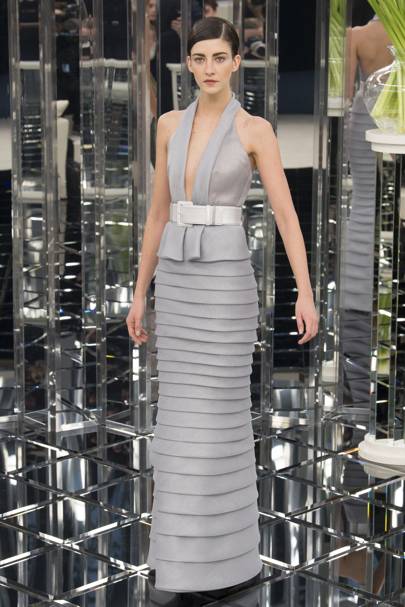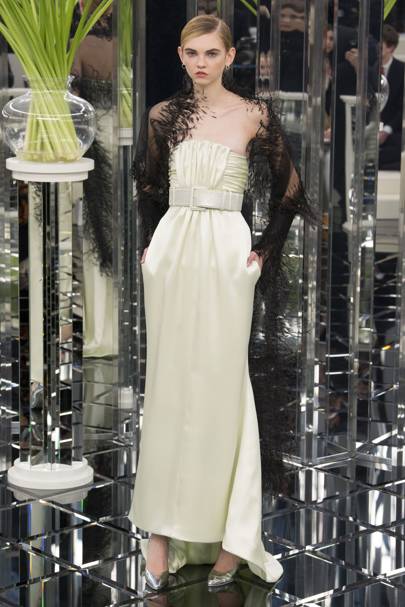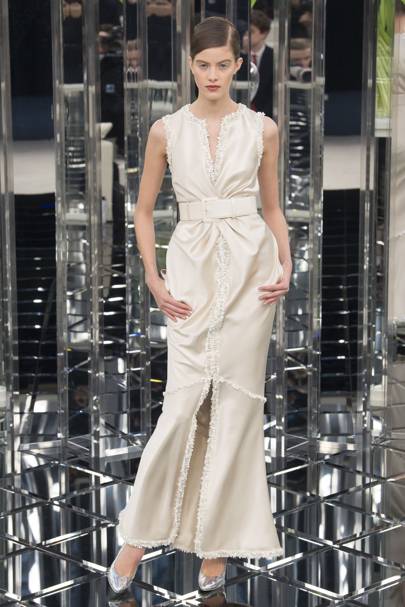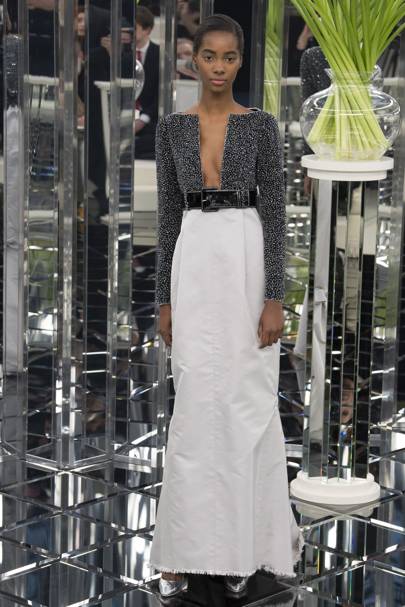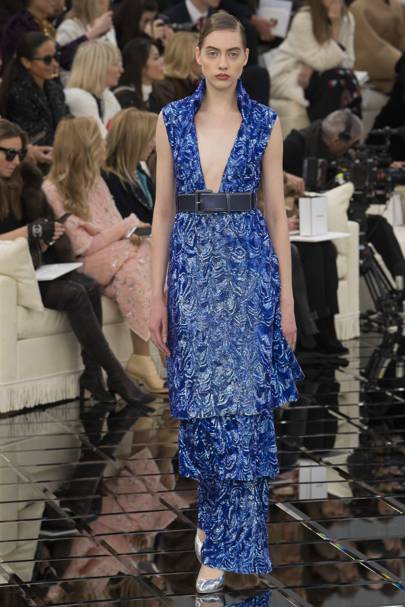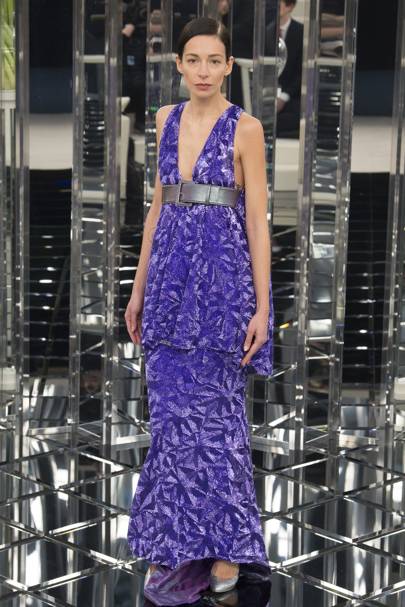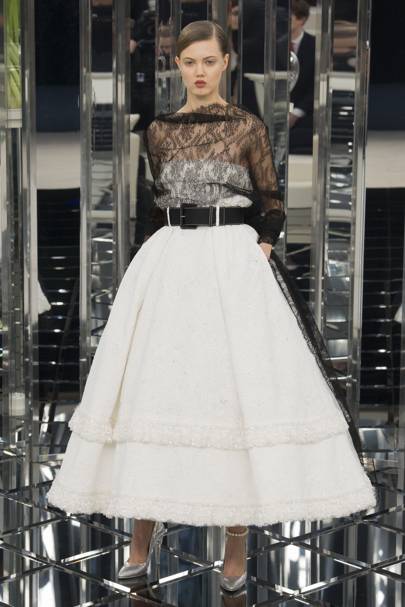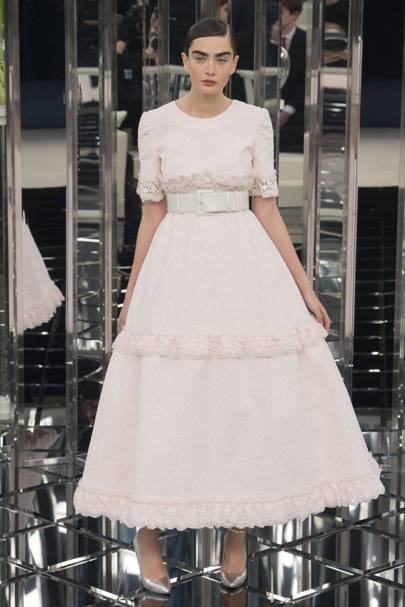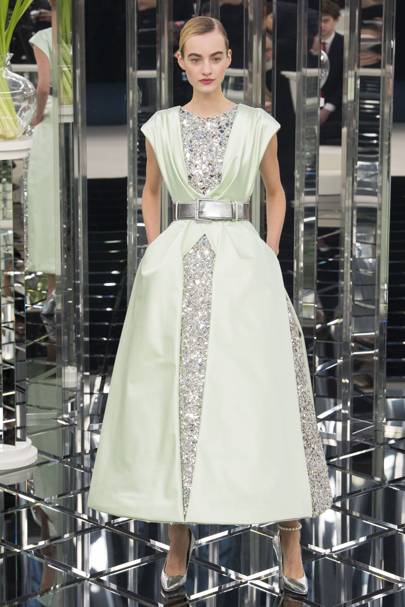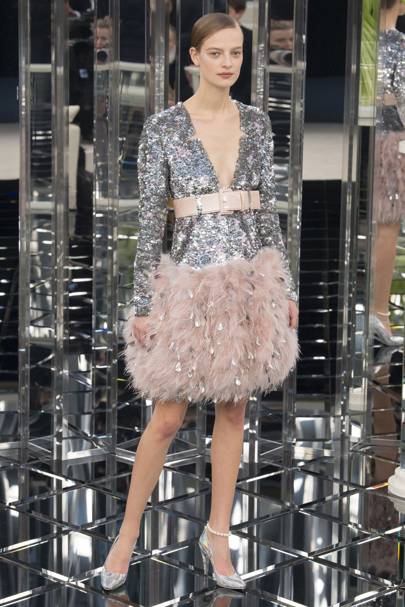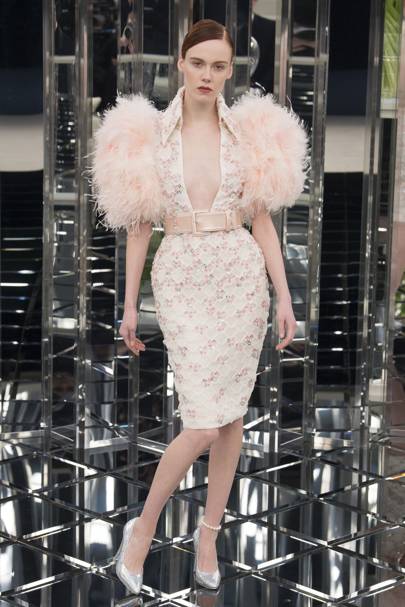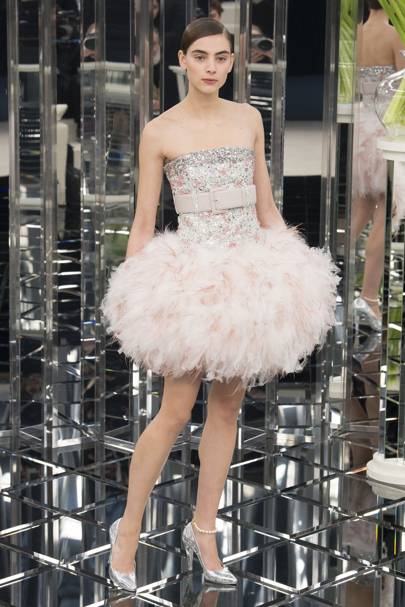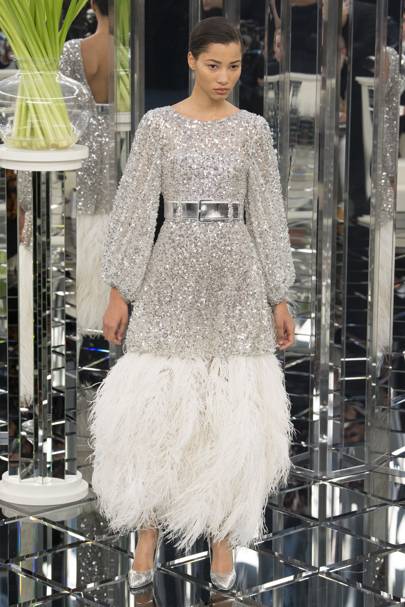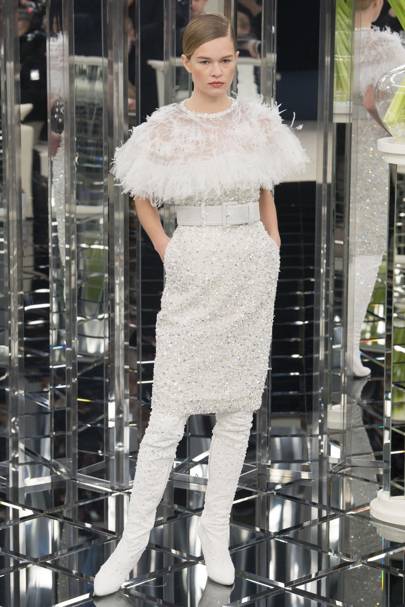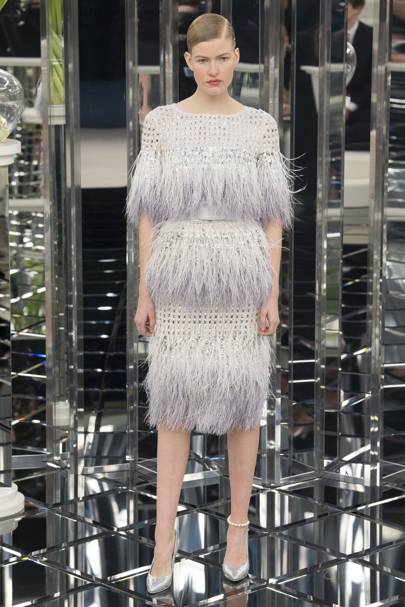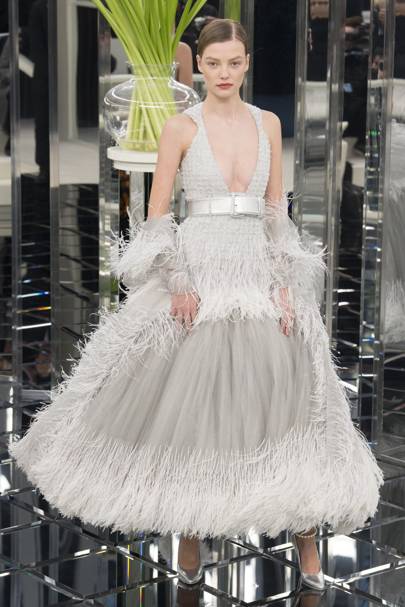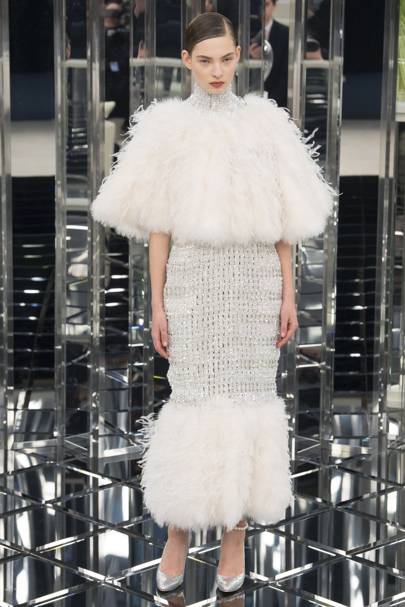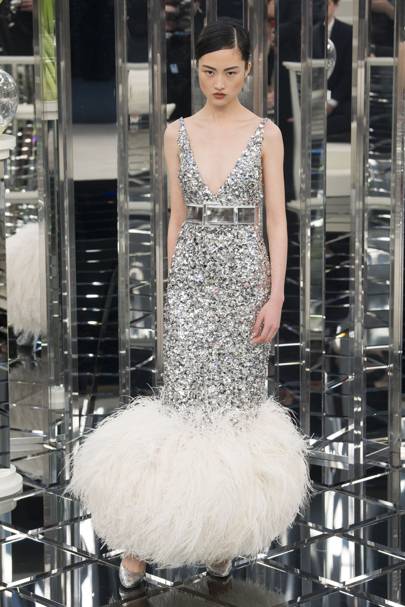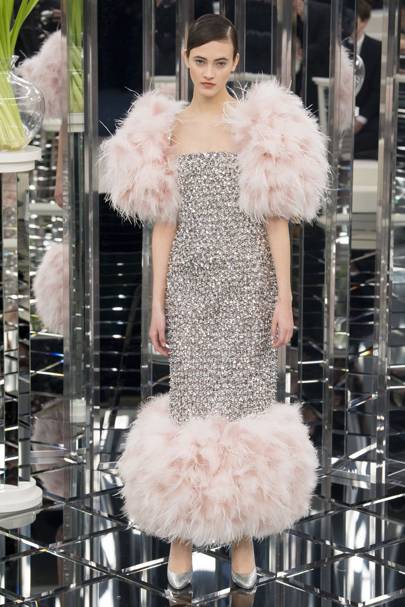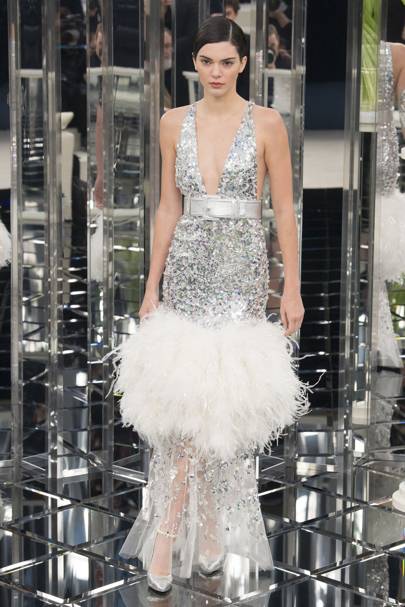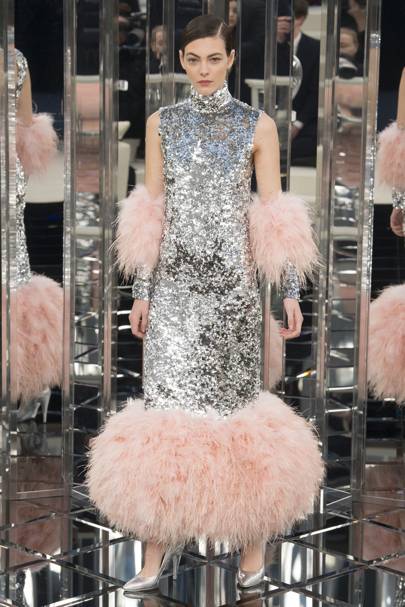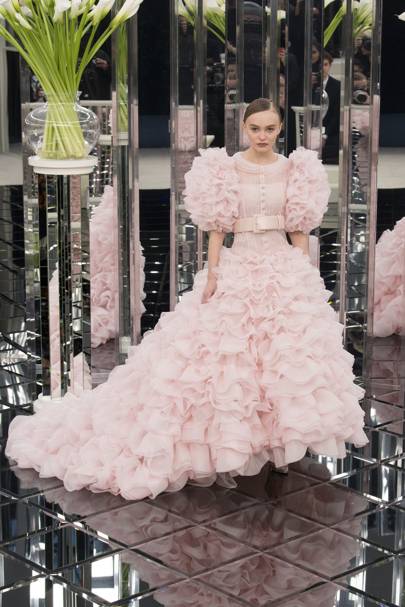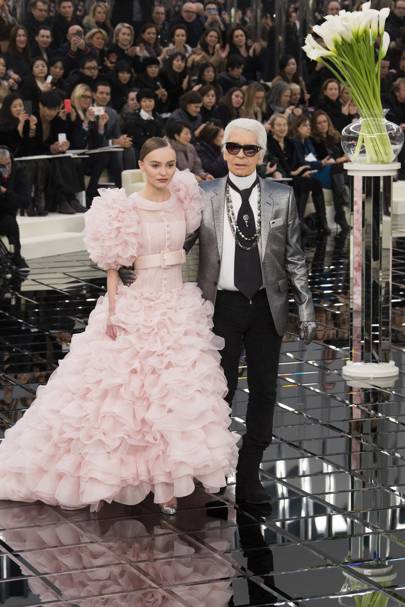 source:  British Vogue,
Big Thanks !