"La modernite de l'Antiquite" was a total hymn, dedicated to the Greek Mythology and the mystique Beauty of ancient Greek Goddesses.
The Legendary Karl Lagerfeld was  highly inspired from the Greek temperament of the past eras and made  with his own magical way a unique  collection,  flood in the fascination of another side of glamour, the one that is  based on the awe of  pure simplicity.
"I'm suggesting going back to move forward," the designer said. "To create the future you have to pay attention to the past."
"The criteria of beauty in ancient, then classical, Greece still hold true. There have never been more beautiful representations of women. Or more beautiful columns. The entire Renaissance, in fact, was based on antiquity. It is really about the youth of the world in all its power and unpredictability."
The Iconic Greek sandals
Lagerfeld's take on Greek style comes complete with Ionic column–heeled gladiator sandals. If history has taught us anything, it's that Ionic columns are quite sturdy.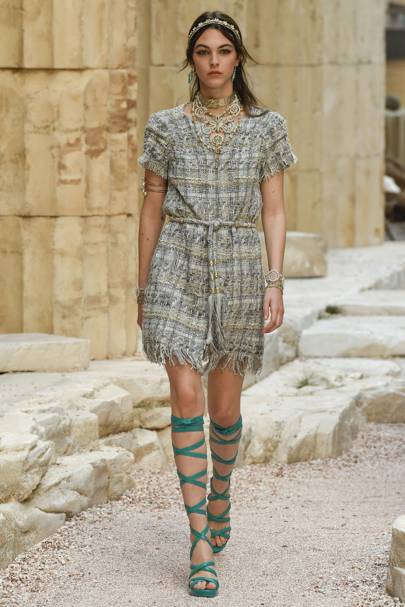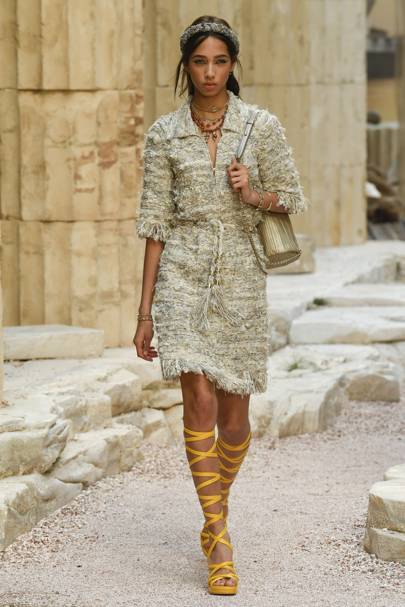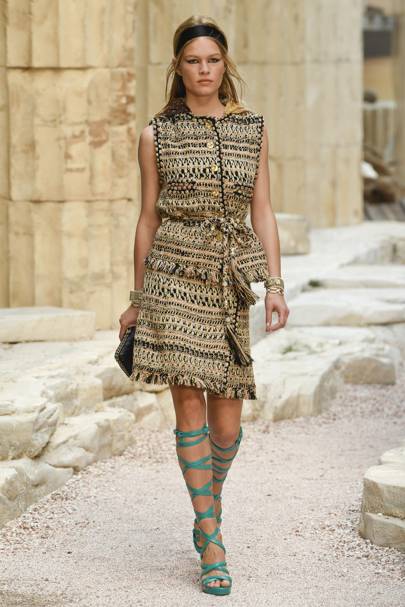 In Coco Chanel's Rue Cambon apartment, a bust of Venus sat on the mantle. That served as Lagerfeld's jumping-off point this season.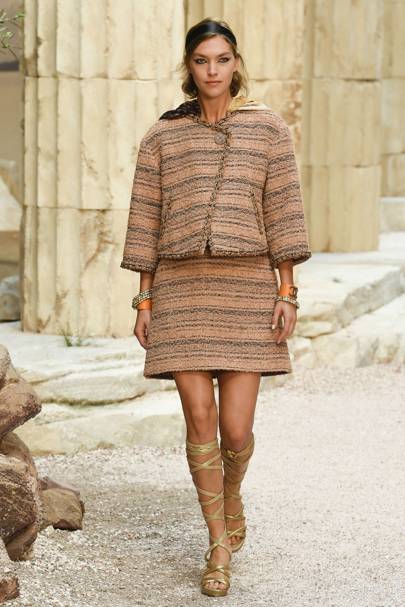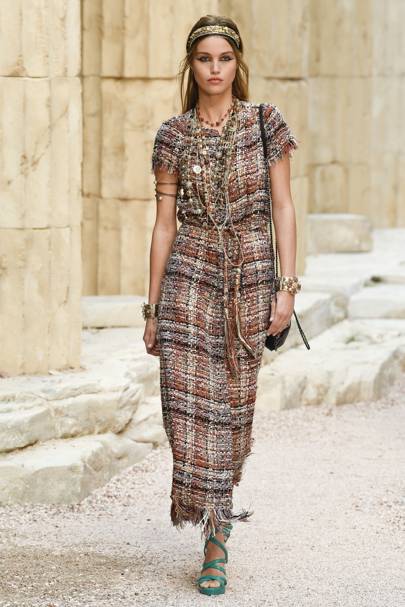 Amber lighting bathed the Palais in a soothing heat (models wore ruddy, outdoor tans). The clothes – draped mini togas, natural tweed, golden tunic dresses and uniform lace-up platform sandals – were Lagerfeld's imagined take on life inside that original civilisation.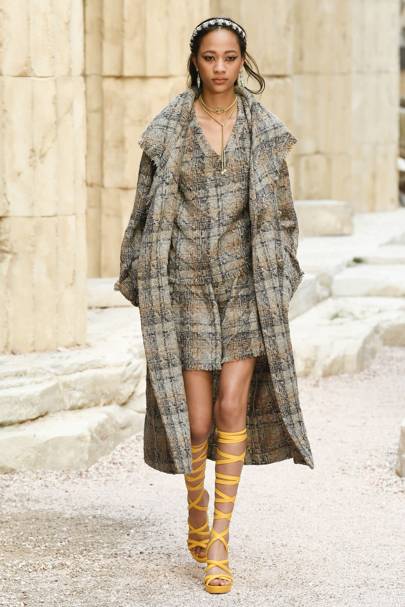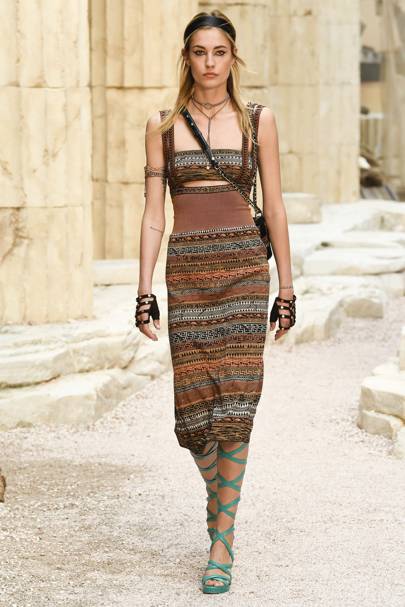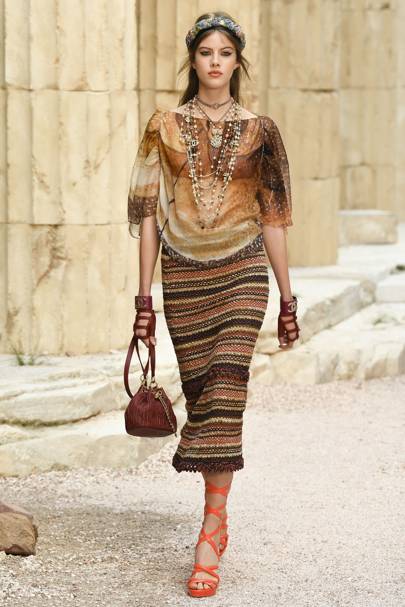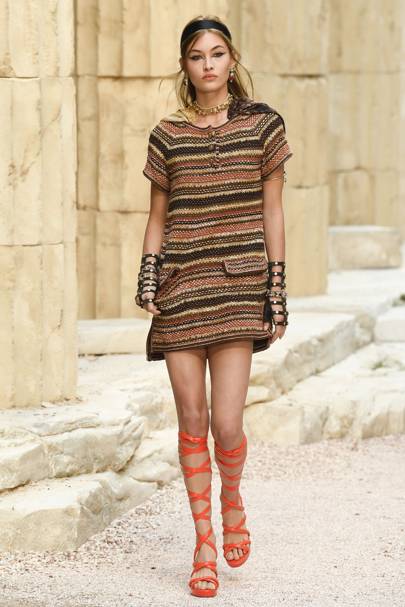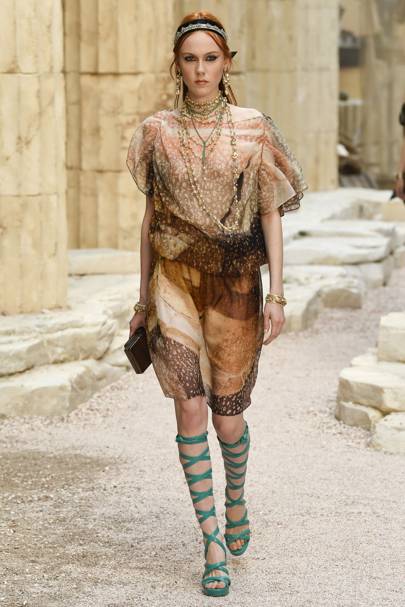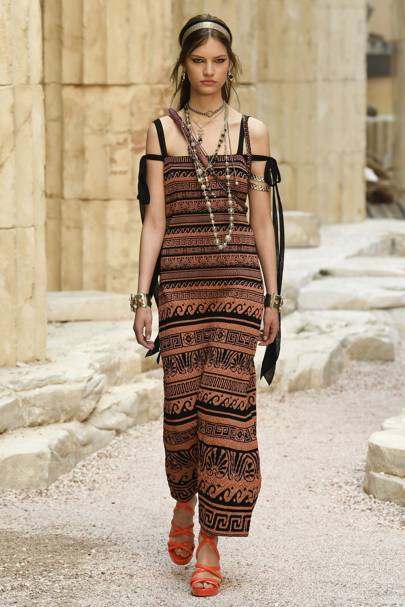 The Pottery Dresses
Red-and-black-figure-painted pottery was one of the most popular ways ancient Greeks depicted the human body in two dimensions. Lagerfeld reworked the motifs in column dresses with rows and rows of illustrations evoking the Greek originals.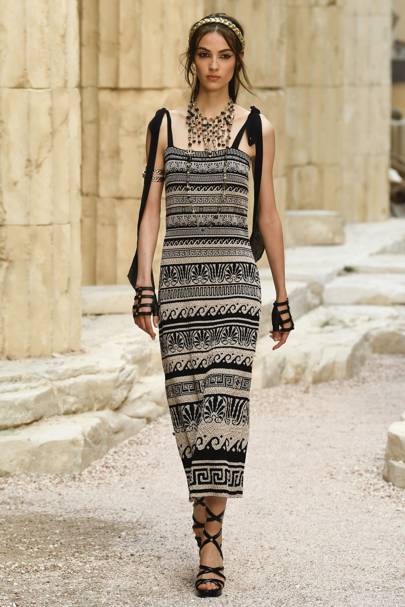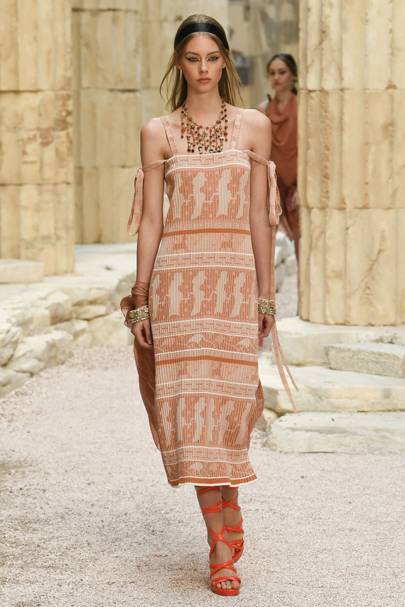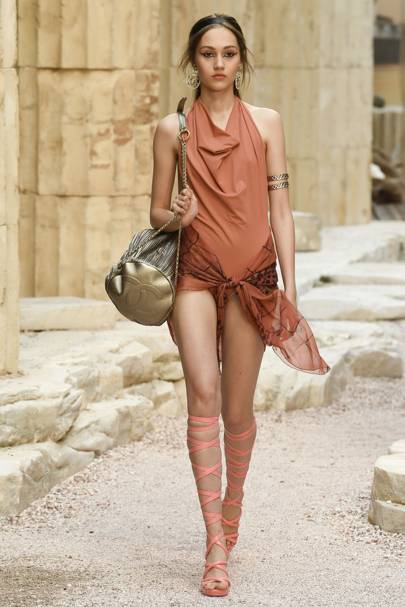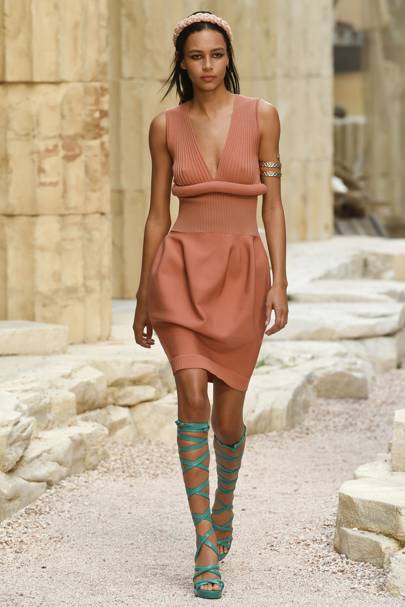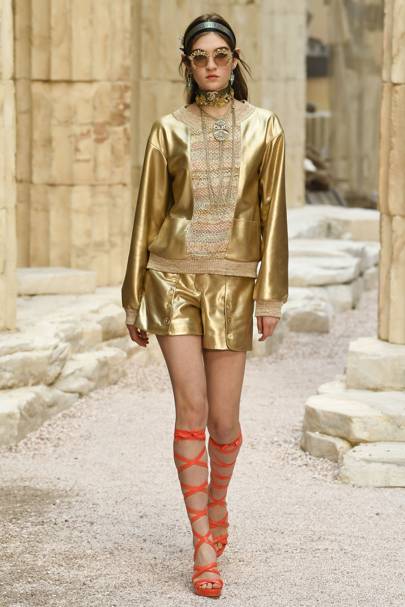 The Models
Lagerfeld's many muses came out last Wednesday. Vogue cover star Vittoria Ceretti opened the show, followed by Kiki Willems, Binx Walton, Lindsey Wixson, Amanda Sanchez, and Arizona Muse. As always, Lagerfeld took his bow with his youngest model, Hudson Kroenig.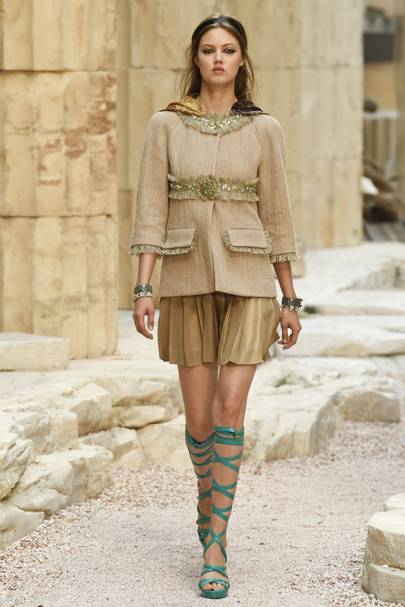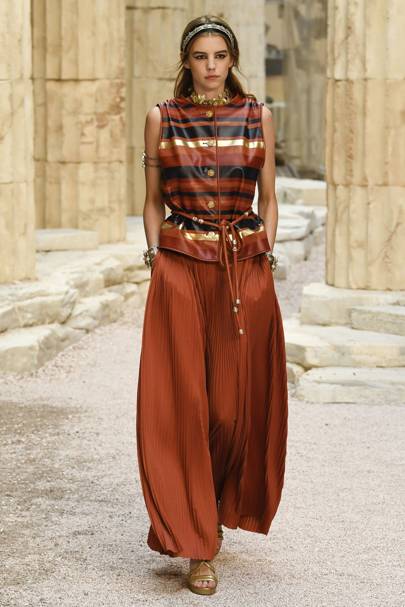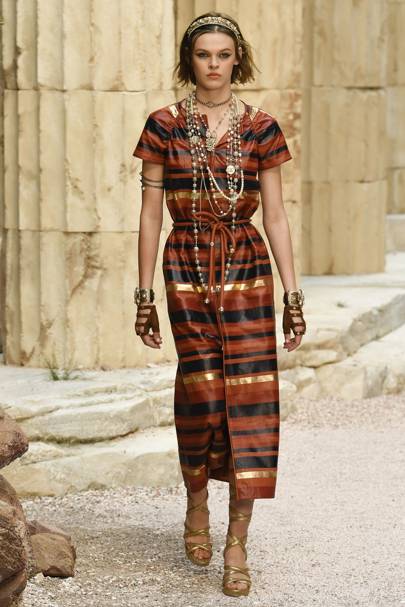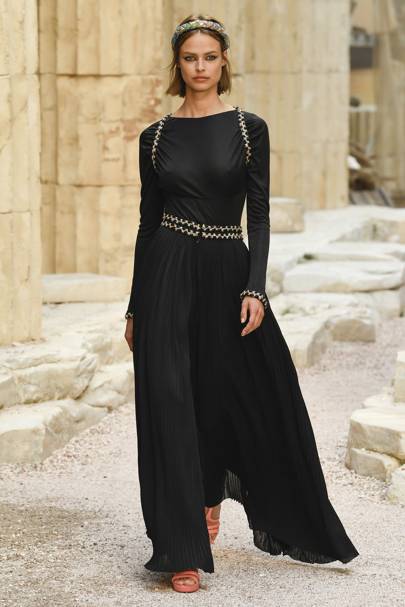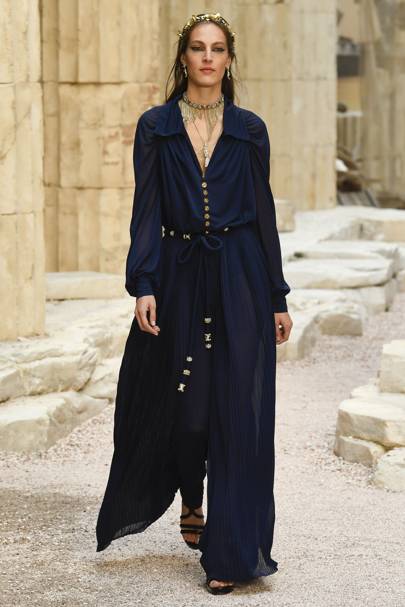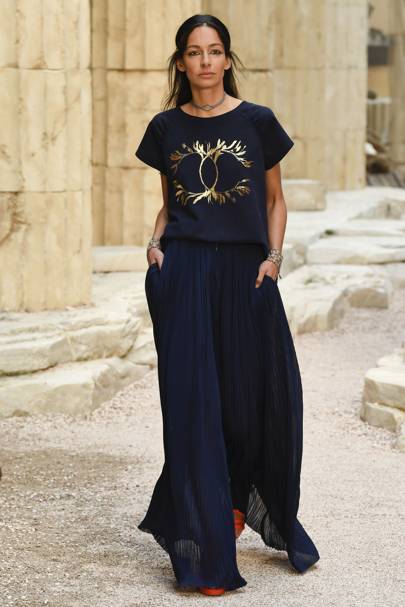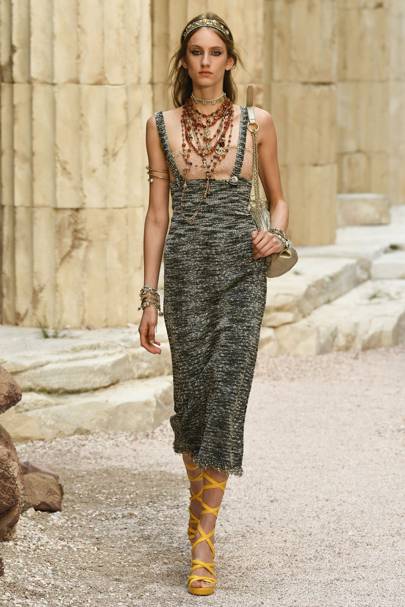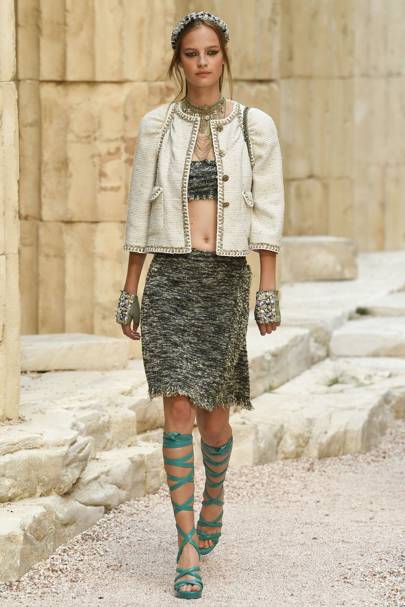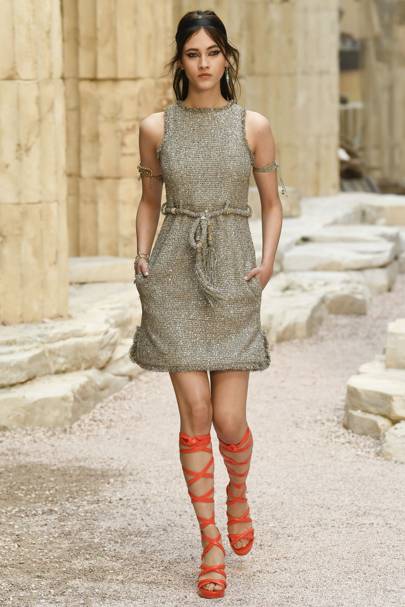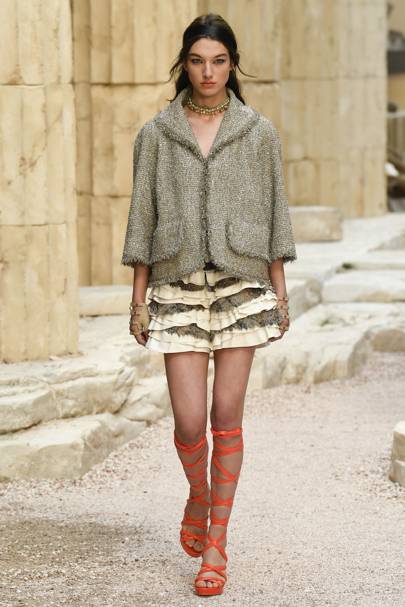 The makeup
It may have been previously snubbed for its association with over-bronzed, orange-tinted skin, but the Chanel girls sported an organic-looking – but arguably no less obvious – desert glow.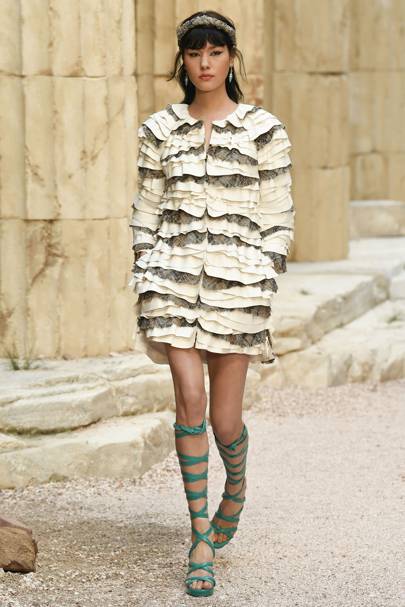 Colour was strongly concentrated on areas which would be naturally kissed by the sun (check out the Chanel girl's temples, cheekbones and forearms) and the shade used provided an olive undertone for a better imitation of an authentic tan.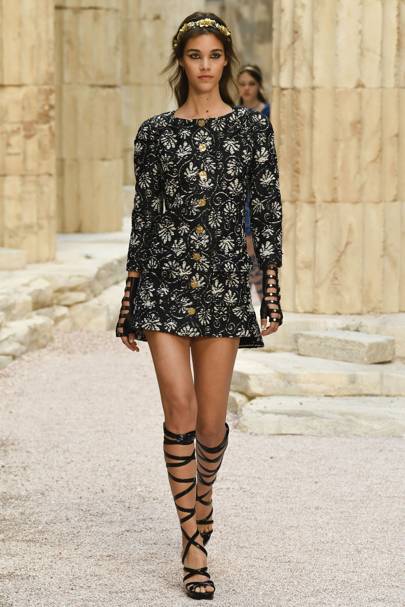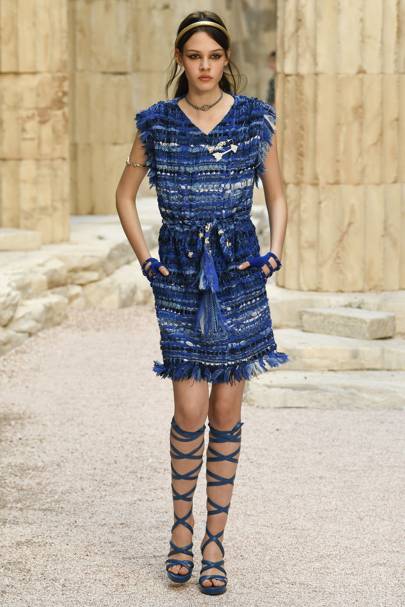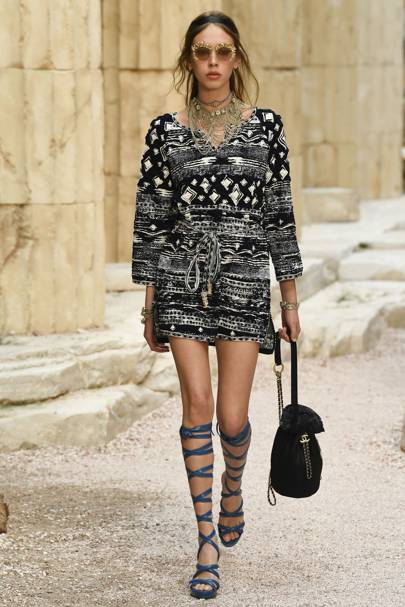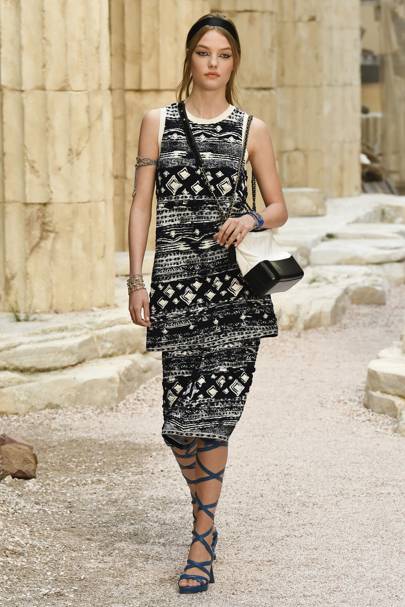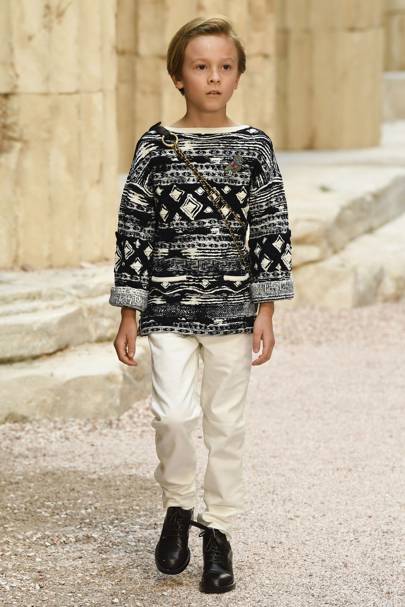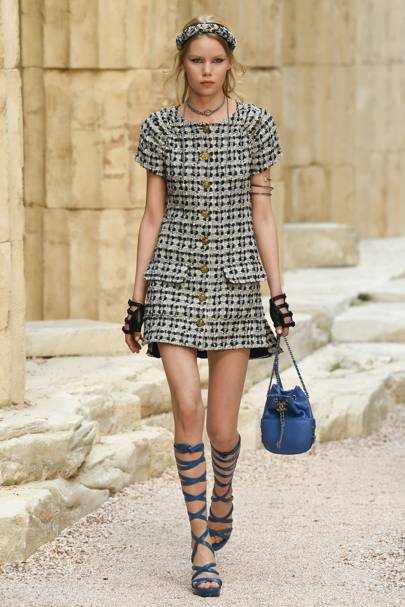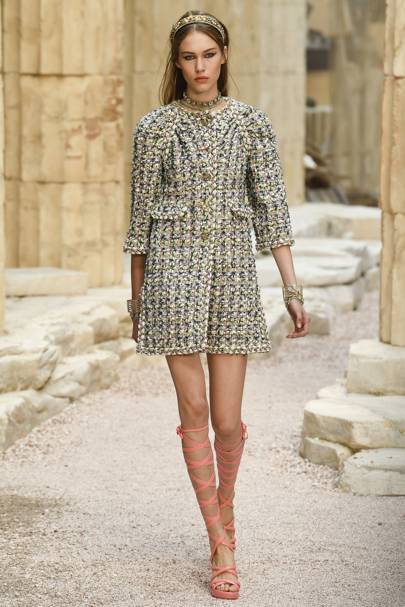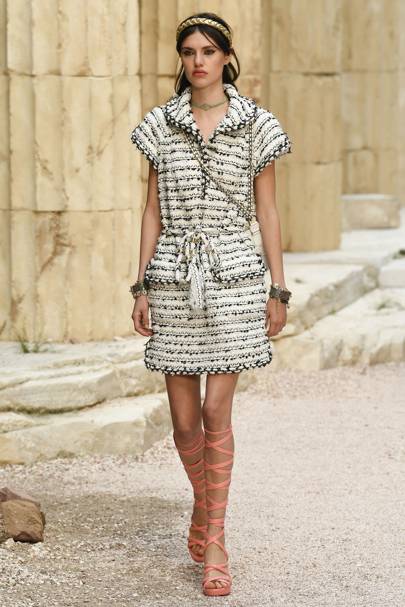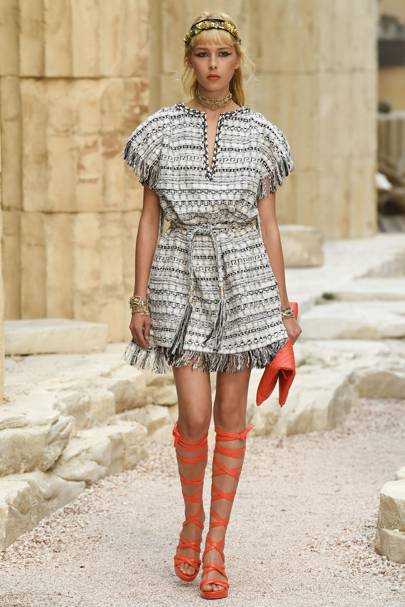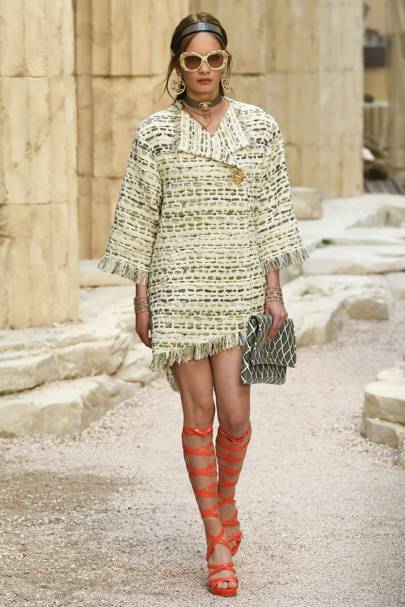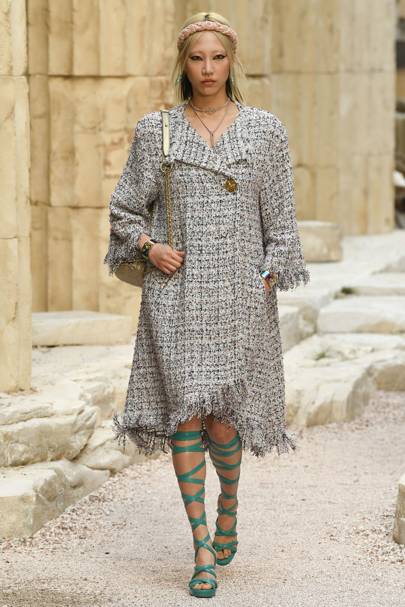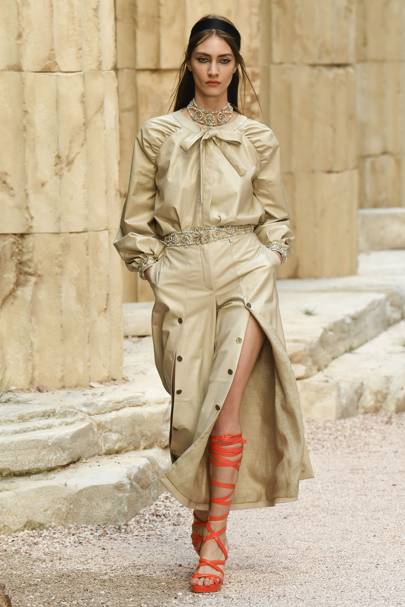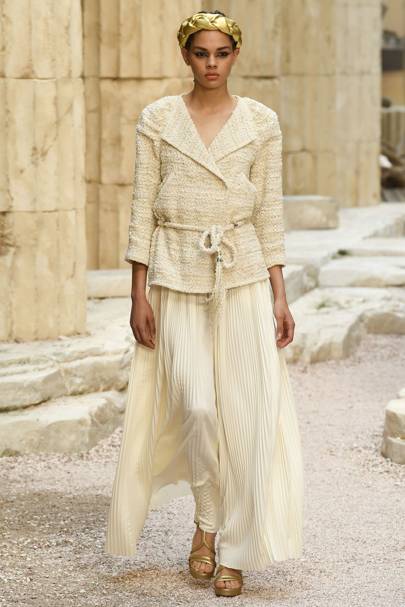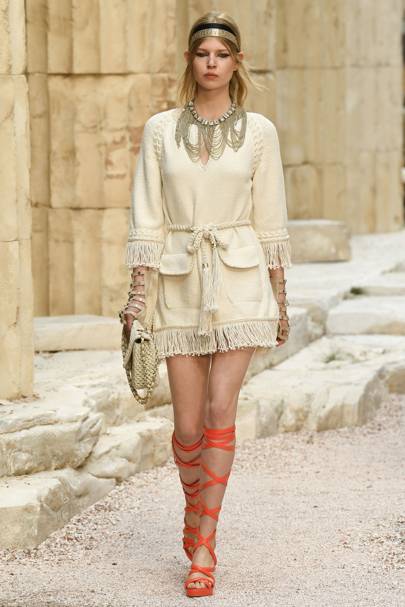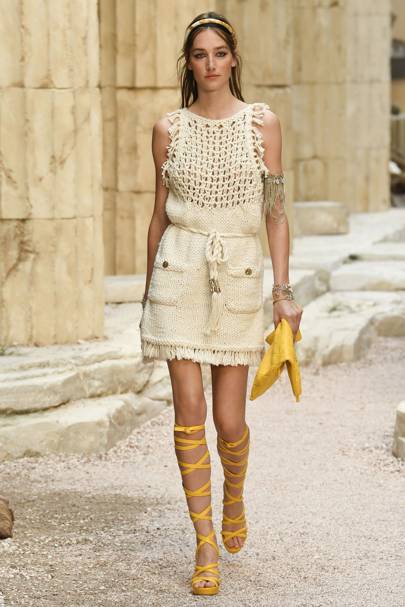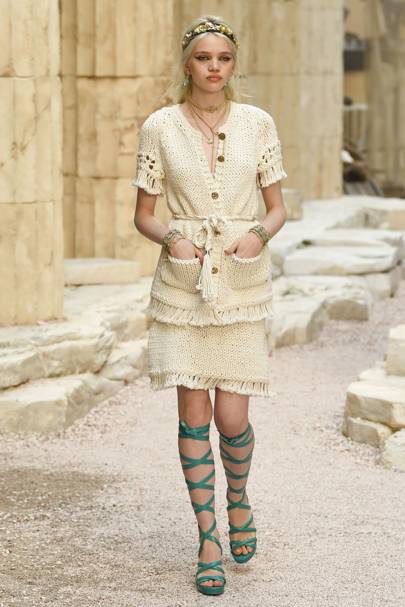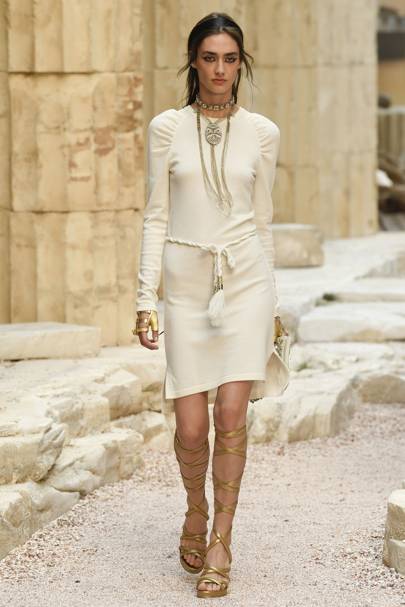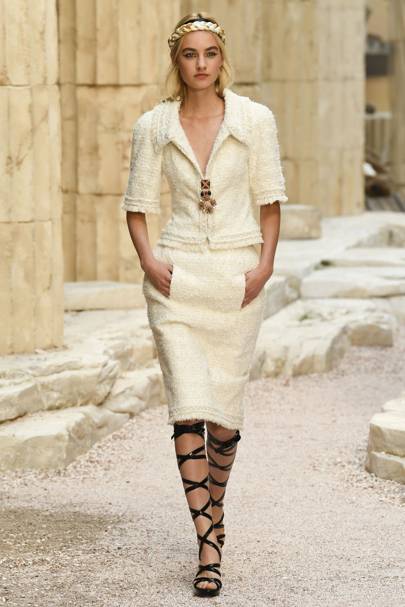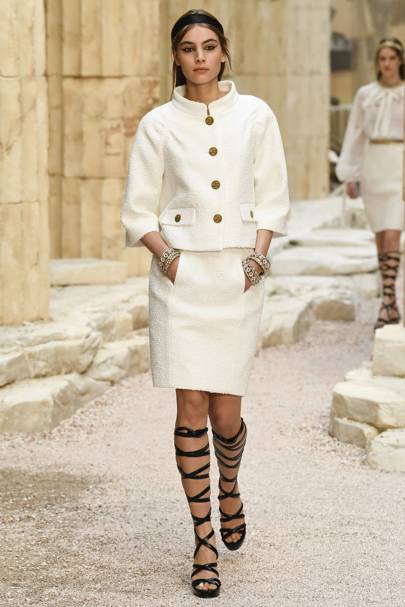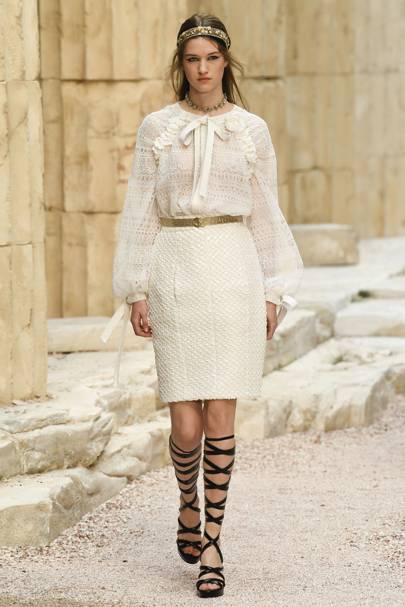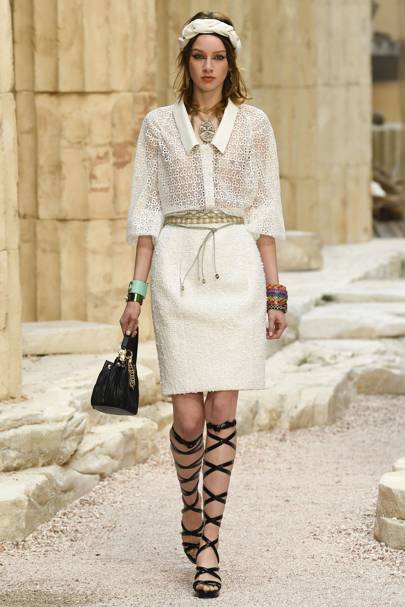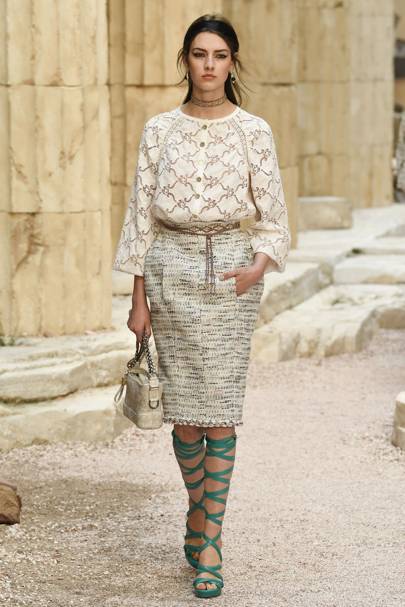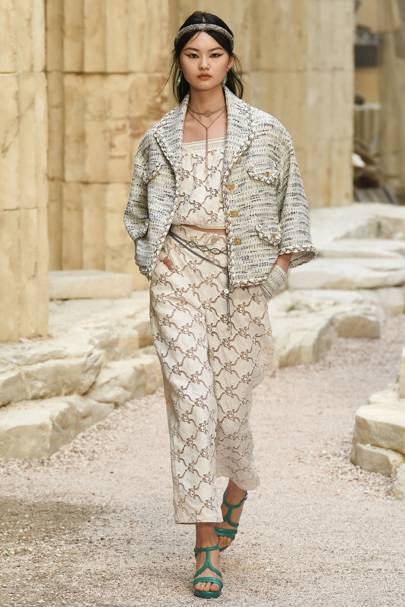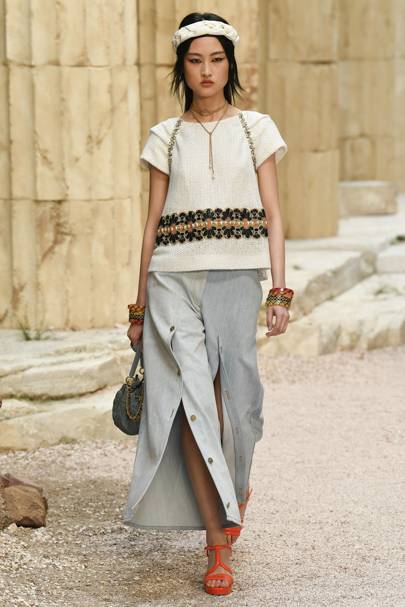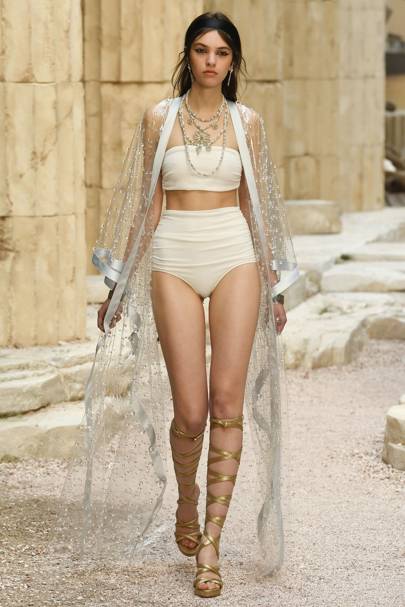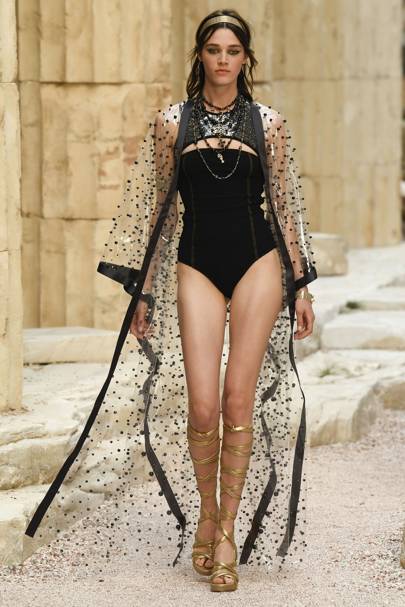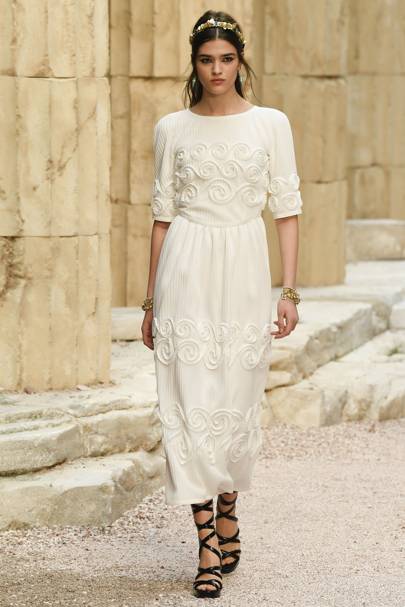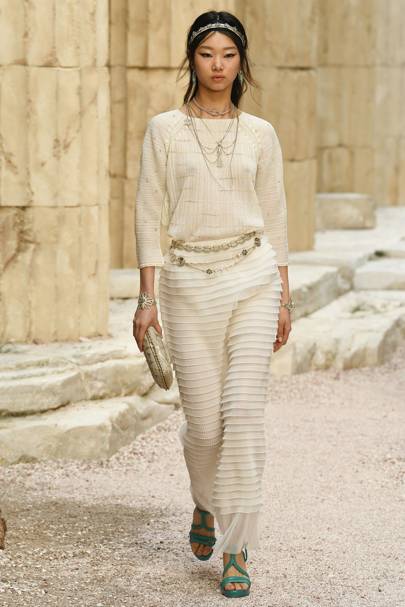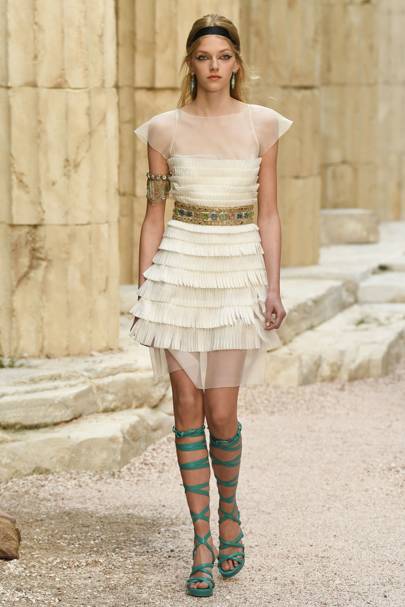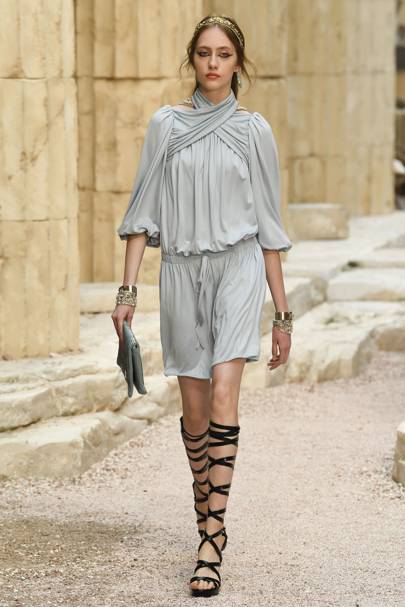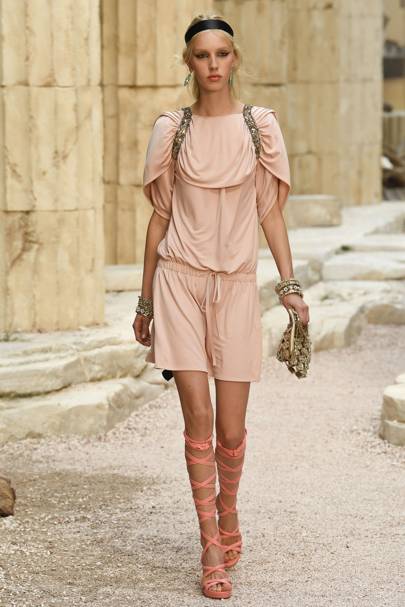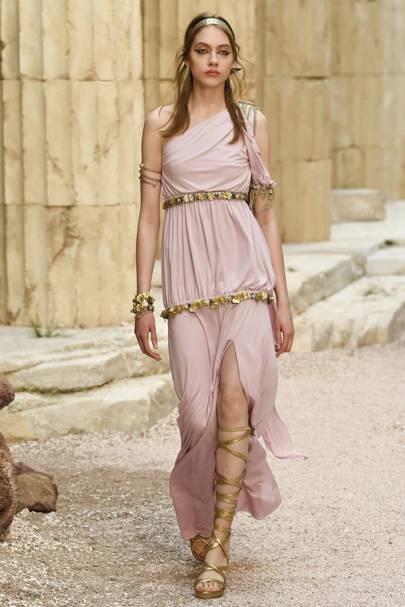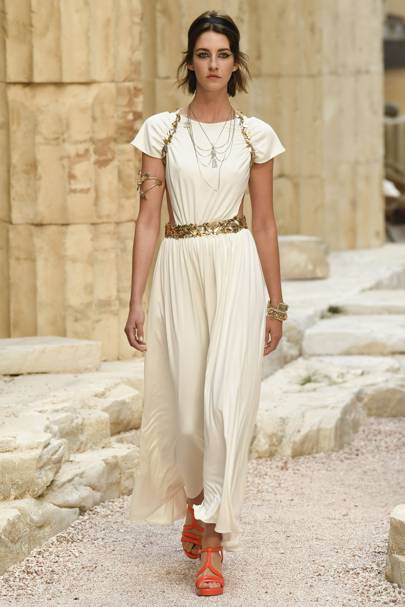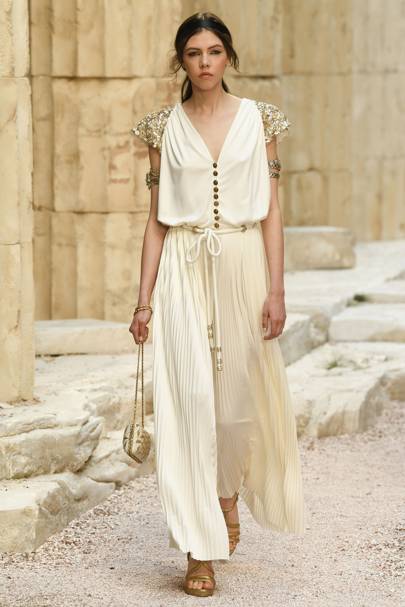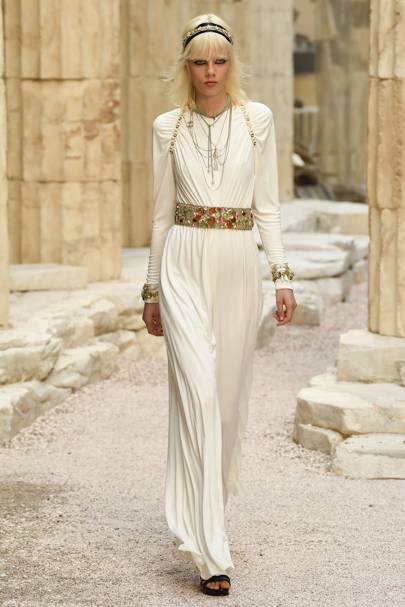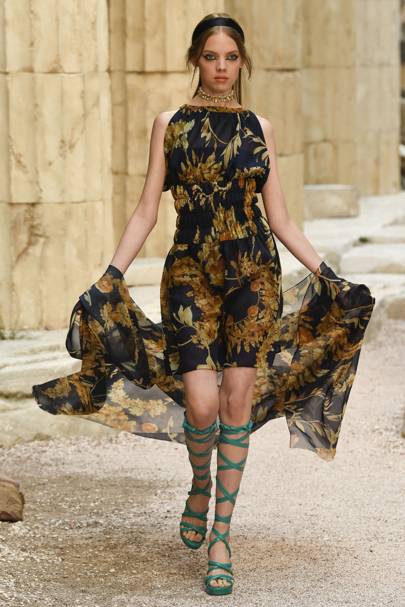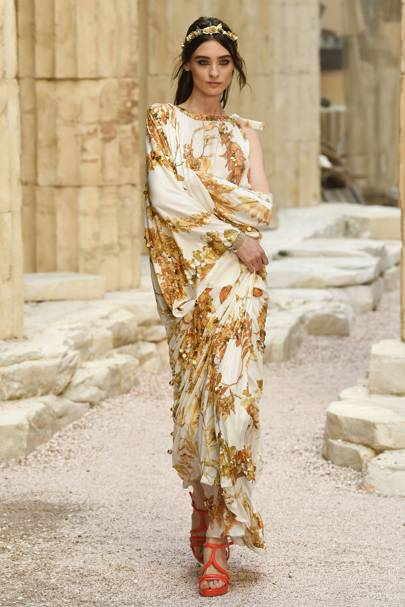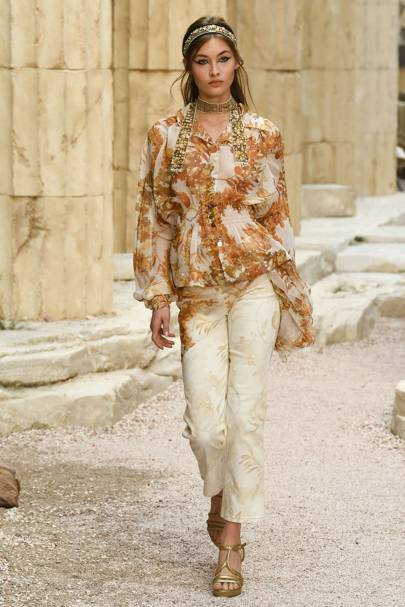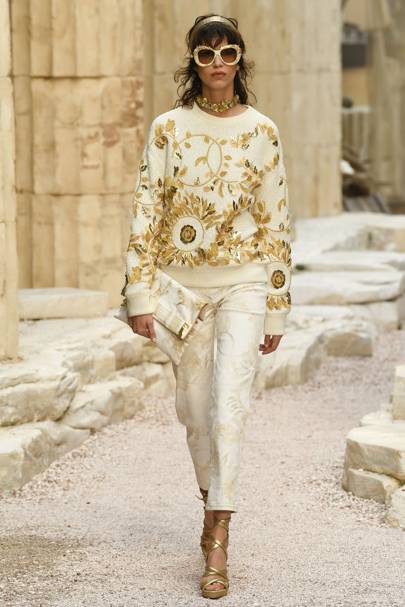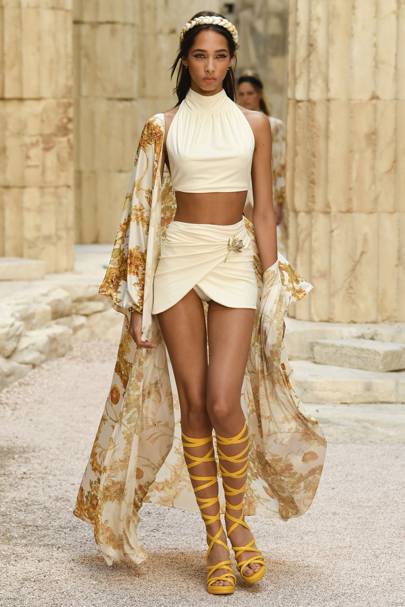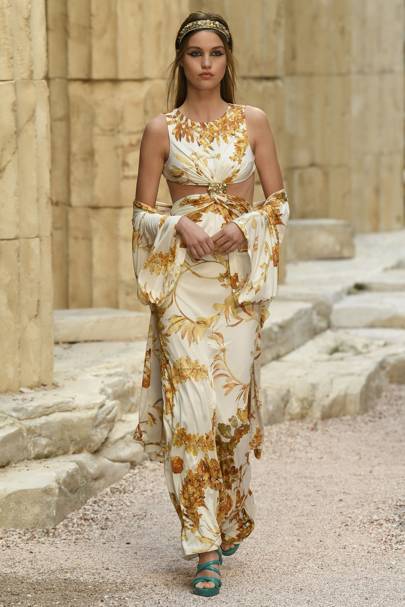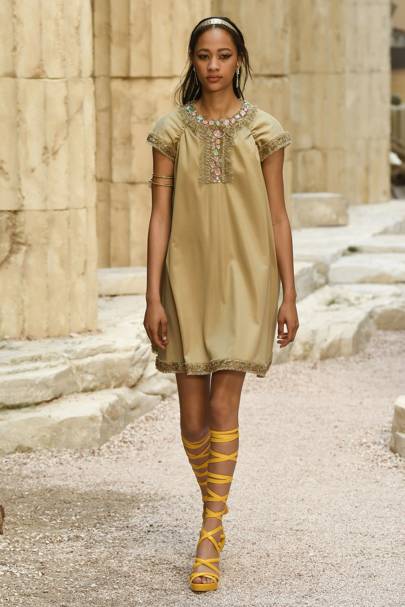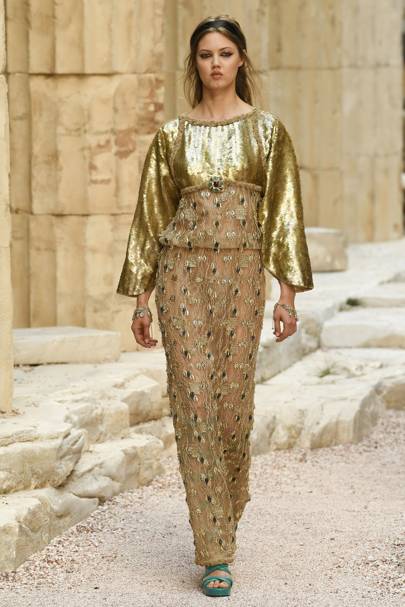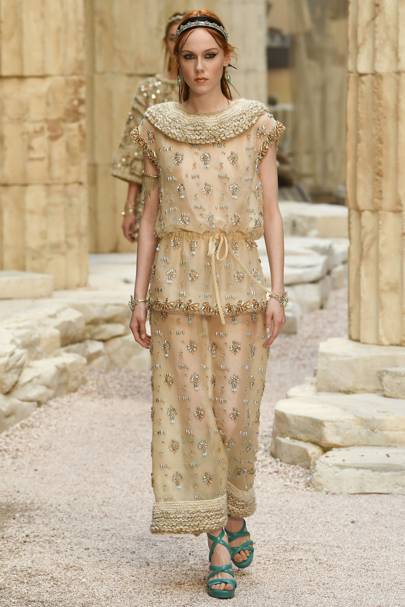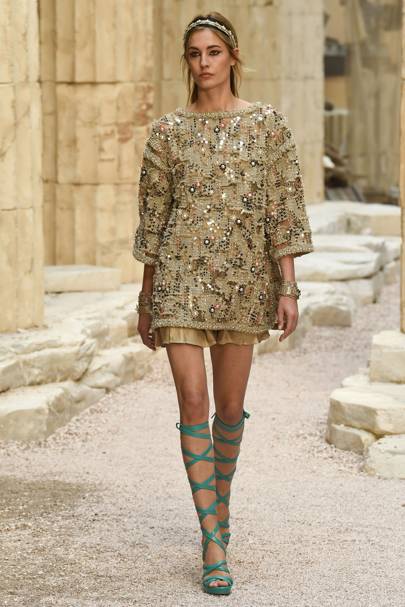 The Goddesses
If a breezy, wide silhouette defined the beginning of the presentation, the final looks were pure Venus. Bias-draped gowns in pale pink and cream with gold embellishments closed the show, worn by models with golden headbands and nymph-like waves.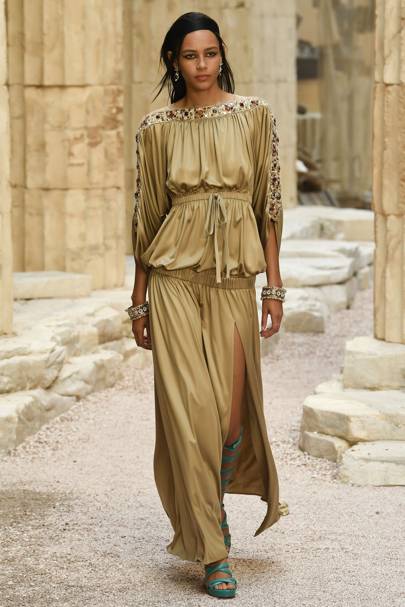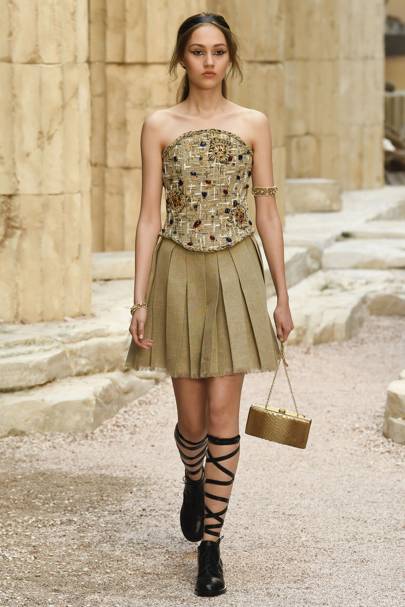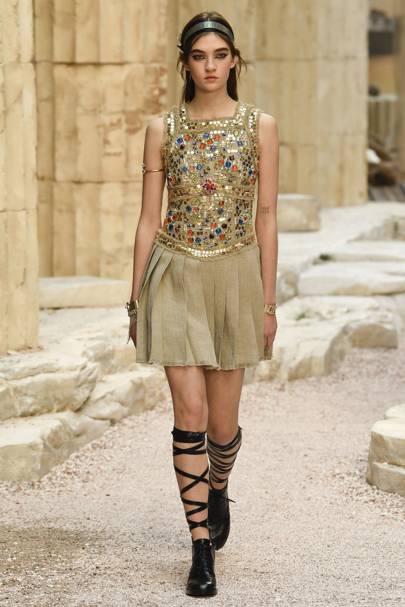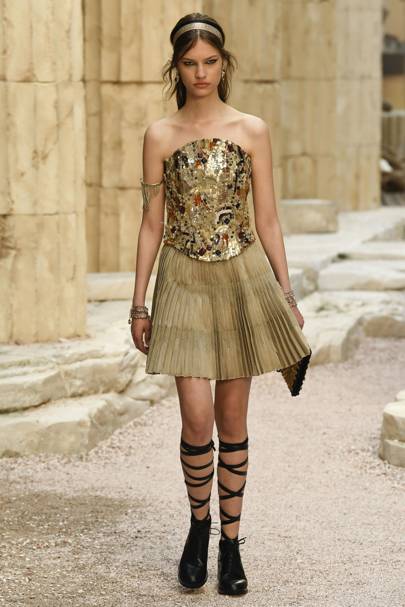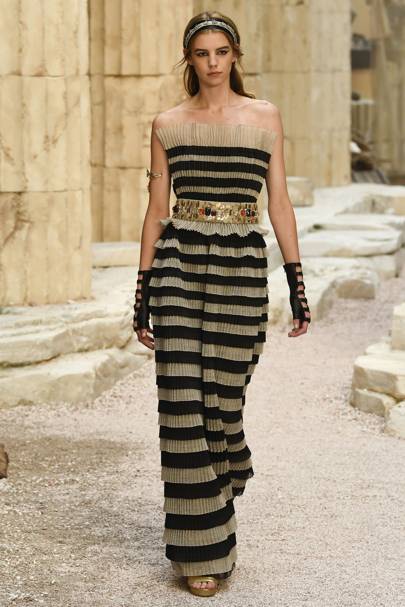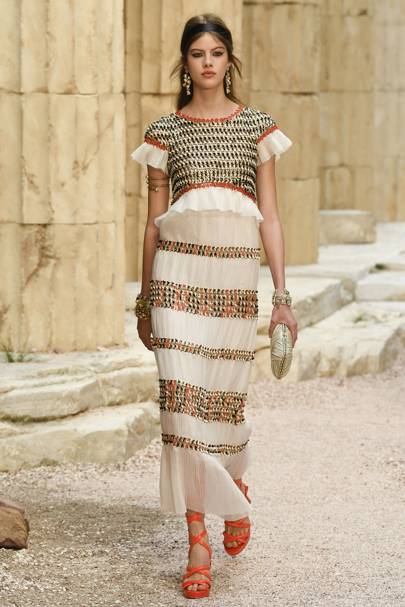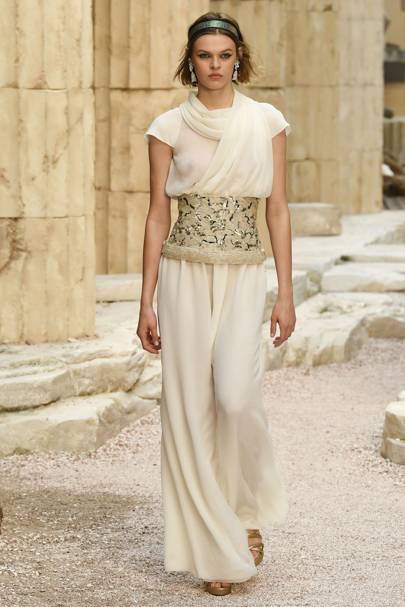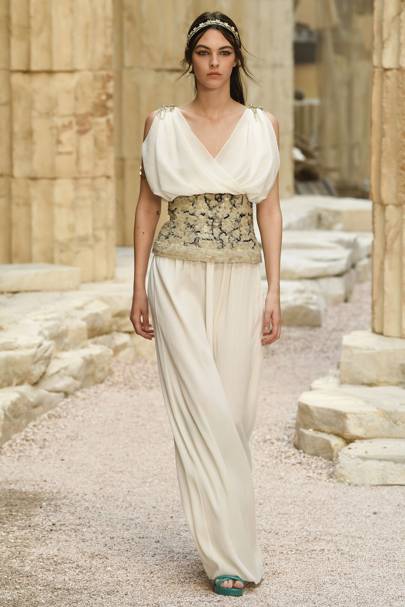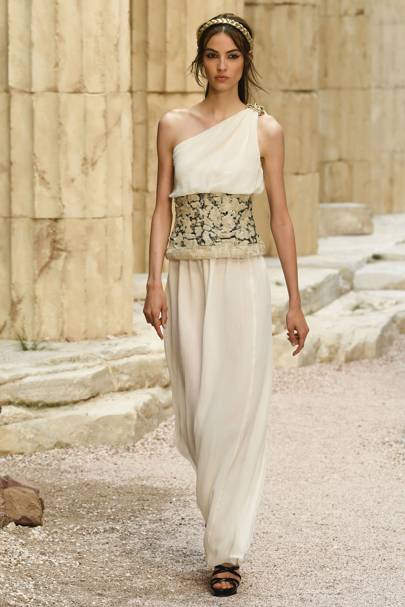 The Designer's "modern mythology", as the show notes explained, harked back to purer times – an ancient Greek civilisation ,the first known democracy in the world.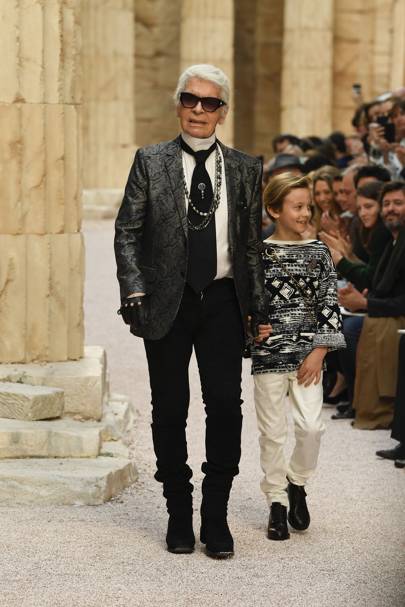 Via British Vogue
Big Thanks !